While the CDC has announced new mask protocols for vaccinated individuals, there will be no changes for our office protocols for patients, guests, and staff members as the announcement does not apply to hospitals or medical facilities. Masks are still a requirement for all patients, guests and staff at our offices.
For unvaccinated patients, we ask that you please show proof of a negative PCR test within the last 72 hours, or a same day rapid test.
We are still offering virtual and in office consultations and follow ups. Contact us today to schedule your virtual visit.
We are seeing patients for cosmetic and medical needs while practicing and following the below safety precautions with great success!
Here is what our patients are saying about our new COVID-19 protocols: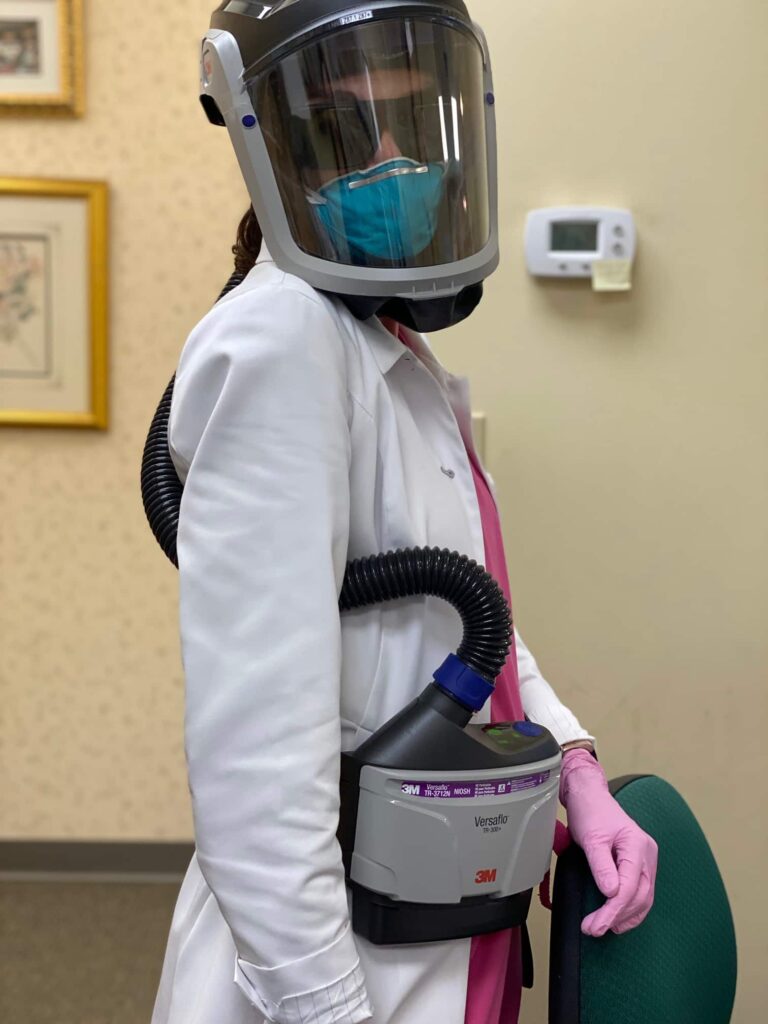 "In these pandemic times, Dr. Brunner places the safety of clients first. She has gone way beyond to make sure one feels safe coming in to her office. She wears an n95 and has installed medical grade air purifiers and cleaners. Everything is sanitized and cleaned after each client and appointments are staggered."
"Dr. Brunner even called me personally, to reassure me of all the safety measures she has instituted. And I can tell you … I felt safe!! Thanks Dr. Brunner"!
To ensure your safety, we have implemented new protocols that will protect all of our patients while at our office. Please read the new protocols below, before coming into the office for treatment.
Prioritizing Cleanliness: All rooms and high touch areas will be disinfected frequently. Disinfectants, hand sanitizer, and related supplies will be available to staff and patients at all times. Staff will open doors for all patients, and wash hands between each patient interaction.
No "Waiting Rooms": Patients will be asked to arrive when it is time for their appointment to avoid waiting.
Staggered Appointments: We will be staggering the appointments to ensure adequate time to wipe down spaces in order to maintain a safe and clean environment.
Screenings: We will be screening patients over the phone and at the time of their appointment to ensure they are healthy
Reduced & Healthy Staff: Any of our staff who can work virtually will be working outside of the office, and all staff will be screened daily to ensure they are healthy.
Protective Equipment: Our staff and patients with appointments will wear a mask at all times. We ask that all patients come to their appointment with a mask! 
We will continue to offer Virtual Appointments for all of our patients. Additionally, we will continue curbside pickup at our office for all your skincare needs! 
Patients should call 609.921.9497 or email us at kim@brunnermd.com or melissa@brunnermd.com regarding the products they are interested in, and Kim or Melissa will coordinate a curbside pickup for you!
We ask for everyone's full cooperation. We look forward to seeing you in the office and promise to take every necessary precaution to care for you in a safe environment.
Sincerely,
Dr. Brunner and the Entire Team!
A Note On The COVID-19 Vaccine and Dermal Fillers
The Pfizer and Moderna COVID-19 vaccines appear remarkably safe which is why the FDA has authorized their use
In the Moderna trial, there were only 2 (out of 30,000) cases of slight swelling among test subjects who had used dermal fillers
In those 2 cases, the reaction was temporary and resolved quickly
Swelling is a well-known potential side effect of filler injections. Although uncommon, it can be related to concurrent infections such as sinusitis or dental issues. This is a more common situation than post vaccination swelling
Our Current Recommendations Are:
Current guidance suggests you avoid fillers for 2 weeks before and 2 weeks after vaccine injections
Contact Dr. Brunner if you have any further concerns or questions
We continue to stay up to date with any relevant reported effects of the vaccine.