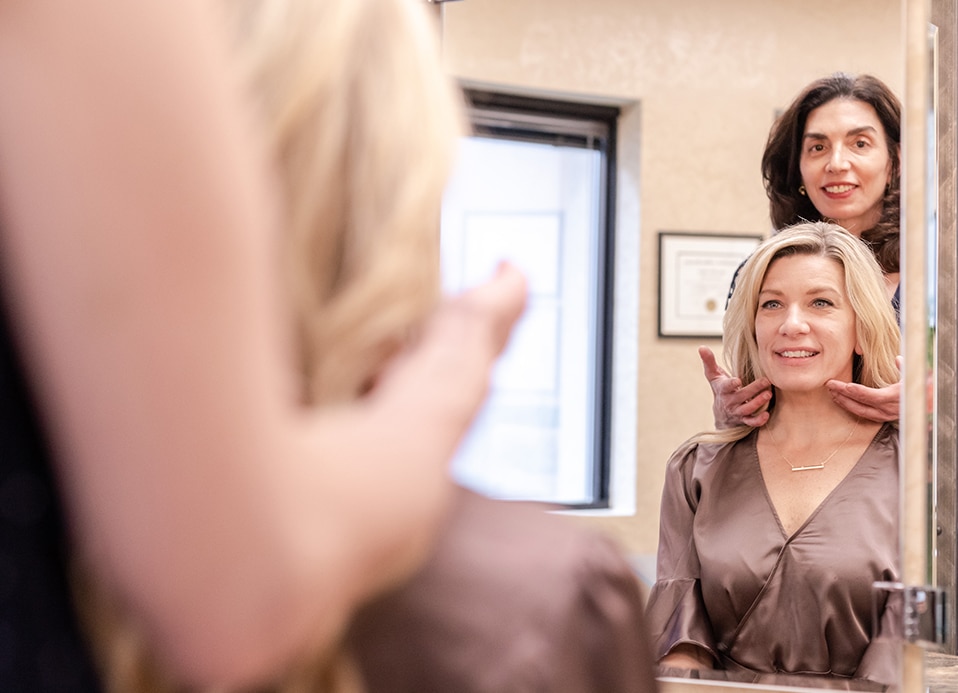 EmbraceRF Facial Rejuvenation
Facial and skin quality changes can occur with the natural process of aging, as a result of environmental effects, and due to lifestyle choices. Addressing this combination of concerns often requires a combination approach. EmbraceRF is an FDA-cleared, innovative therapy that can help restore youth and beauty without the need for surgery.
What Is EmbraceRF?
EmbraceRF combines two leading facial rejuvenation treatments, FaceTite and Morpheus 8 (the latest generation of Fractora RF), to create one multipurpose non-surgical approach to skin tightening. Offered in our Princeton, New Jersey office, these two techniques make EmbraceRF, a therapy that uses radiofrequency energy to lift, contour, and smooth the face without surgery or extended downtime. Dr. Brunner also offers AccuTite, a minimally invasive cosmetic procedure that uses radiofrequency energy to tighten and contour small areas of the face and body.
What Are the Benefits of EmbraceRF?
Often referred to as the "facelift alternative," EmbraceRF is designed to achieve many of the same effects as a surgical facelift without the operation and associated recovery. While EmbraceRF cannot duplicate the benefits of a facelift, it can provide a great option for borderline patients who want to see significant rejuvenation but are not yet ready for a facelift. Other benefits of this therapy include:
Facial, jawline, and neck fat remodeling
Wrinkle and fine line reduction
Reduced skin laxity
Minimally invasive technique
Reduced downtime compared with a surgical approach
EmbraceRF is specifically designed to address facial fat and skin laxity, a duo of concerns that most treatments have difficulty addressing. With the combination approach, EmbraceRF opens up a new opportunity to achieve natural-looking facial revitalization. To learn more about skin tightening, visit ncbi.nlm.nih.gov.
Dr. Brunner understands that pain and discomfort may deter patients from seeking desired cosmetic treatments. Fortunately, nerve blocking, a procedure that prevents pain signals from reaching the brain, allows patients to experience the transformative benefits of cosmetic procedures without discomfort. With over 25 years of experience in facial plastics and expertise in nerve blocking, Dr. Brunner can perform procedures at a leisurely pace for perfect, natural-looking results. Dr. Brunner's nerve-blocking technique, along with topical numbing creams and Pro-Nox™, is a game-changer in aesthetics.
Who Is a Good Candidate for EmbraceRF?
This can be a great option for patients who are not ready for a facelift but are in search of a solution for moderate signs of aging. During your initial consultation, Dr. Eugenie Brunner will review your concerns, discuss your goals, and identify whether EmbraceRF is right for you. You should be in good general health, have reasonable expectations for the results, and desire improvement of moderate skin laxity and excess fatty tissue.
What Is EmbraceRF Treatment Like?
Your care and comfort are top priorities at our practice, and our skilled facial plastic surgeon will make every effort to ensure your treatment experience is as comfortable as possible. EmbraceRF uses a very small cannula (tube) to deliver the RF energy into the targeted area. Our office also offers Pro-Nox™, a convenient nitrous oxide inhalant that you can breathe in to relieve discomfort and anxiety during the procedure. Depending on your needs, there may be several points of entry, and we will utilize local anesthetic to optimize your comfort. If appropriate, SmartLipo may be recommended to aid in reducing unwanted fatty tissue along the neck or jawline. Dr. Brunner will discuss this option as needed. A treatment typically takes about one hour, although your experience may vary depending on the particulars of your cosmetic program.
What Can I Expect During EmbraceRF Recovery?
Most patients can return to normal activity after about two days of rest and recovery. In comparison, facelift surgery often requires a week or more of downtime and a significantly longer break from strenuous activity. The treatment area may feel a bit sore, and bruising, tenderness, and swelling are normal effects initially. They should fade after a short period.
How Much Does EmbraceRF Cost?
The price of EmbraceRF treatment will depend on the individual details of your treatment plan. Dr. Brunner and our team will review the cost of your program in full prior to beginning therapy, and we offer a range of financing options if you are interested in alternative payment types.
Ready to address hard-to-treat concerns like skin laxity and excess facial fat without surgery? Contact our practice to learn more about EmbraceRF today.
Embrace RF Patient Testimonials
Schedule a Skin Tightening Consultation in Princeton, NJ
Dr. Brunner and her staff in Princeton, NJ will be happy to discuss a facial skin tightening treatment with you. When you come in for your consultation, Dr. Brunner will formulate the best treatment plan to suit your specific needs. Please contact us online or call our office (609) 921-9497 to schedule your private consultation.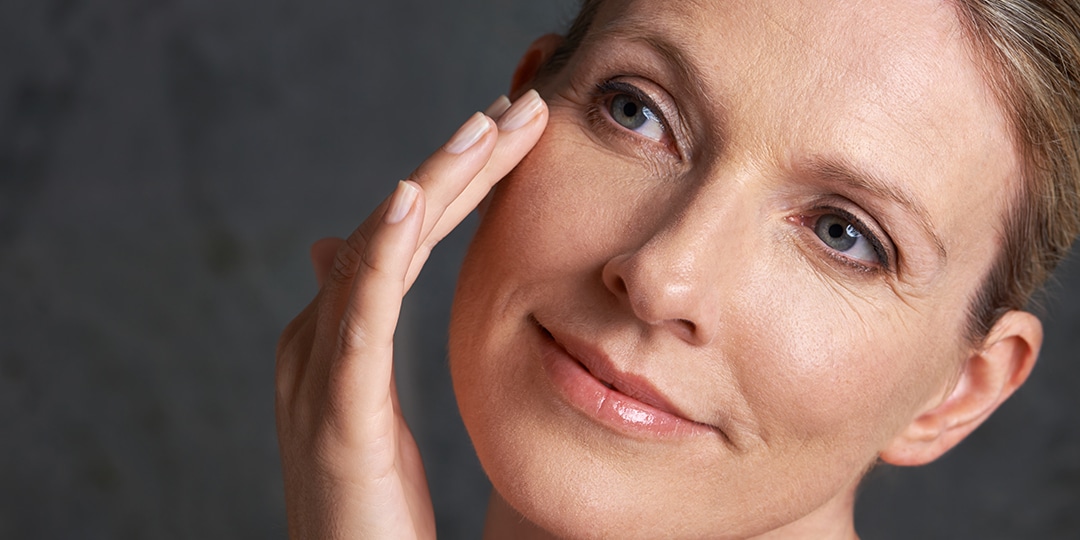 Dermal fillers and cosmetic injectables offer a way to soften the appearance of a wide range of concerns with typically quick results and minimal downtime.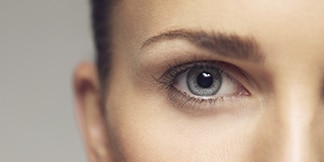 The Fraxel Re:pair laser is a non-surgical enhancement that is the premier fractional ablative CO2 laser designed for treatment of wrinkles, sun damaged skin, texture irregularities, acne scarring, brown spots due to sun exposure and aging, and generalized redness.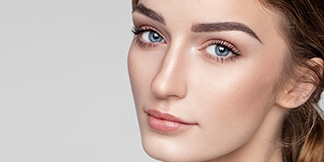 Rhinoplasty (a type of nasal surgery), also referred to as "nose reshaping" or a "nose job," improves the appearance and proportion of your nose, enhancing facial harmony and self confidence.
Regional & National Awards