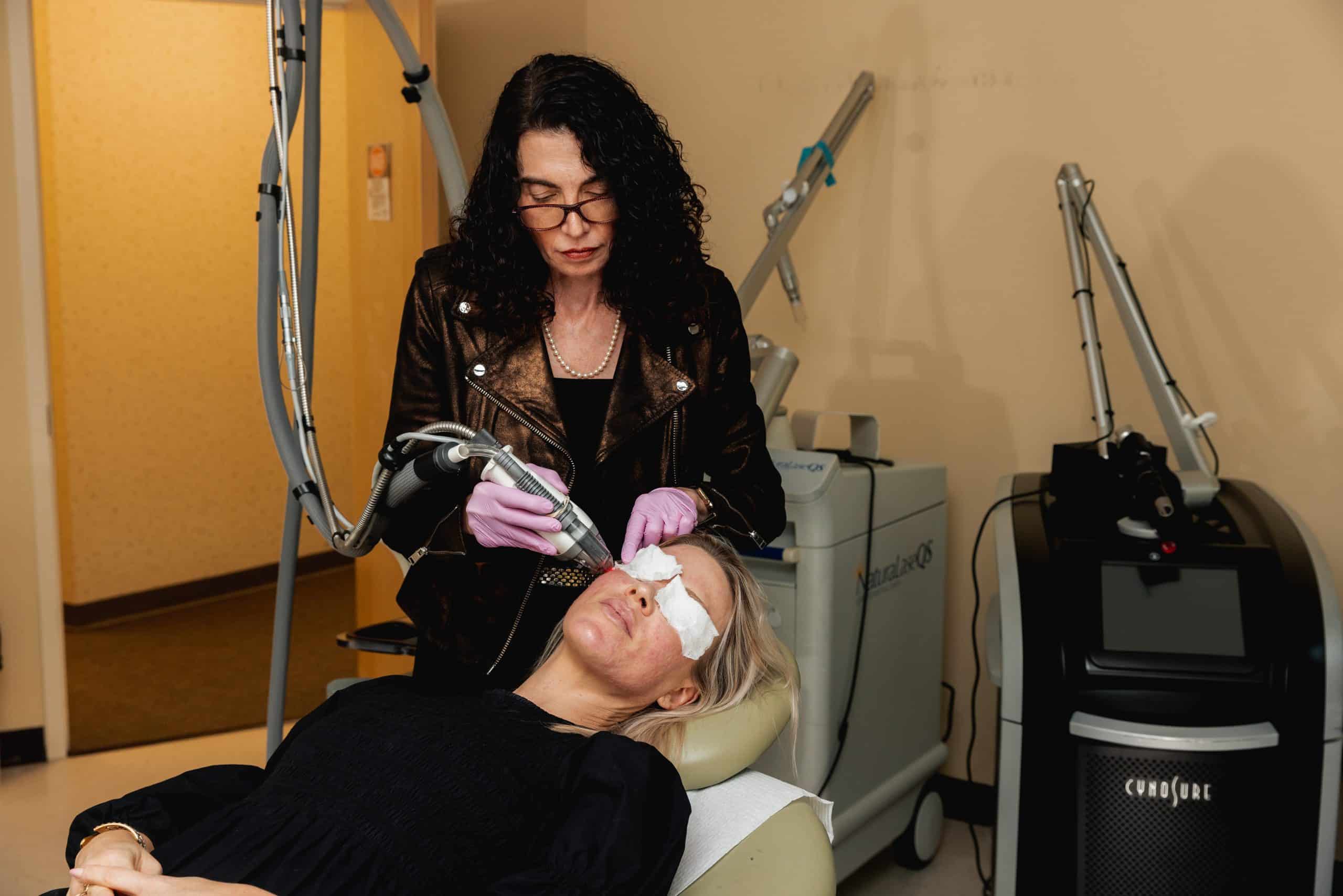 Non-Surgical Skin Tightening in Princeton, NJ
Loose, sagging skin on the face, neck, or body can keep individuals from looking as youthful and vibrant as they really are. While facial plastic surgery produces the most dramatic results, it is not the only option for turning back the clock on aging.
Eugenie Brunner, MD, FACS, our double board-certified facial plastic surgeon, can customize a treatment plan using our advanced technology, a combination of minimally-invasive treatments, and her keen artistic eye to provide patients with beautiful and natural-looking results. Learn more about the services offered at our medical spa in Princeton, NJ.
How Laser and Energy Devices Tighten Skin
Dr. Brunner offers numerous devices that tighten skin at a cellular level without the need for surgery. These treatments work by heating tissue under the skin's surface to increase collagen production. There is little to no downtime required, making non-surgical skin tightening options increasingly popular.
Dr. Brunner understands that pain and discomfort may deter patients from seeking desired cosmetic treatments. Fortunately, nerve blocking, a procedure that prevents pain signals from reaching the brain, allows patients to experience the transformative benefits of cosmetic procedures without discomfort. With over 25 years of experience in facial plastics and expertise in nerve blocking, Dr. Brunner can perform procedures at a leisurely pace for perfect, natural-looking results. Dr. Brunner's nerve-blocking technique, along with topical numbing creams and Pro-Nox™, is a game-changer in aesthetics.
What is Collagen?
Collagen is the most abundant protein in the body and serves as one of the main building blocks of the skin. It is responsible for keeping skin strong and elastic, contributing to that plump and youthful appearance that everyone desires to achieve and maintain. Furthermore, this natural protein supports cell turnover, helping to remove dead skin cells naturally. As we age, collagen production slows down, resulting in lax, sagging, and loose skin.
Energy and laser devices create micro-channels in the skin that target the underlying dermal tissue without damaging the outer skin layers. The channels stimulate the natural healing processes, prompting the body to produce more collagen to restore the youthful firmness of the skin. Depending on the treatment used and the depth of the procedure, devices may produce results that are dramatic and long-lasting.
Non-Surgical Skin Tightening Treatments in Princeton
At our medical spa in Princeton, NJ, Dr. Brunner offers the following non-surgical skin tightening treatments: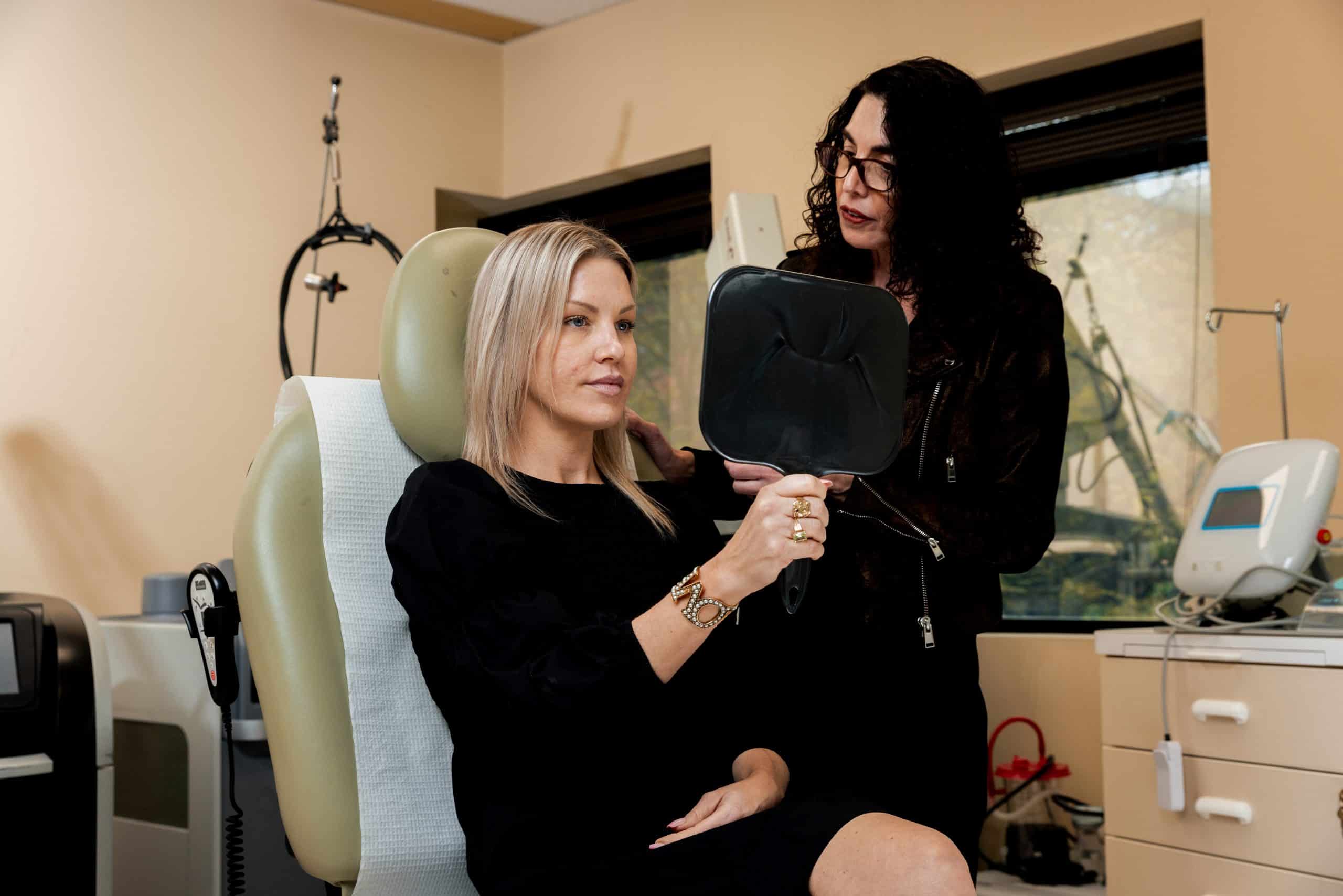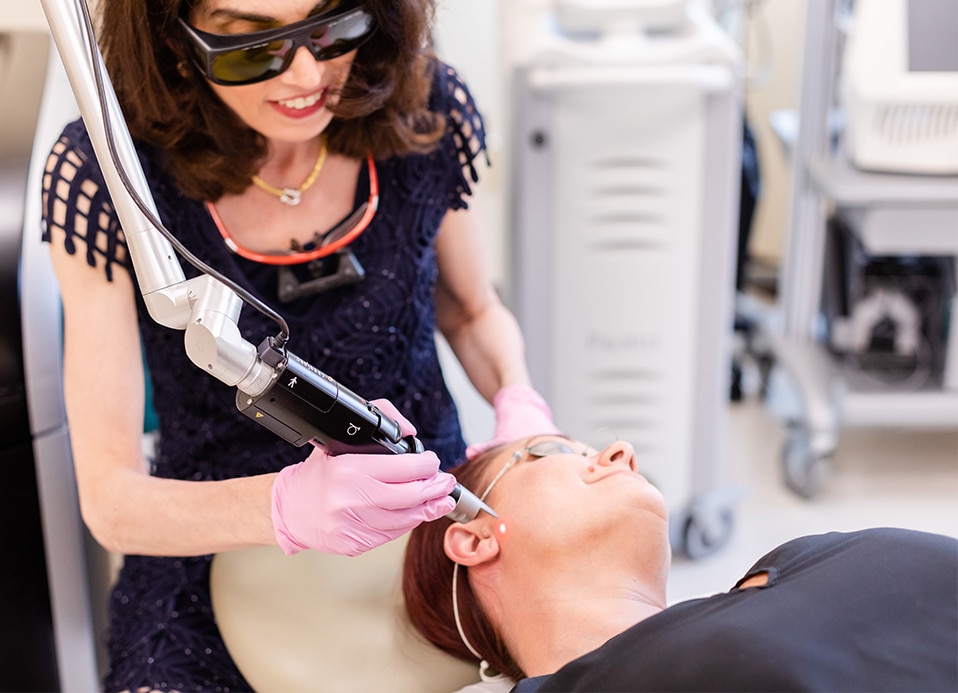 Benefits of Non-Surgical Skin Tightening
Due to the natural aging process, skin can become thinner and begin to sag and wrinkle. With the help of non-surgical skin tightening, one of the most common forms of body contouring, patients can turn back the clock and regain a more youthful appearance. Non-surgical skin tightening is a unique treatment with many benefits, including:
Minimally-invasive or non-invasive surgical alternative with little downtown and fast recovery

Fewer side effects and complications like scarring or infection

Can immediately return to normal daily activities in most cases

Convenient with fast treatment sessions lasting 20 to 60 minutes

Natural results that leverage the body's natural healing and rejuvenation process

Firmer skin and improved skin texture

Boost in collagen and elastin production for improvement over time

Minimal discomfort during the procedure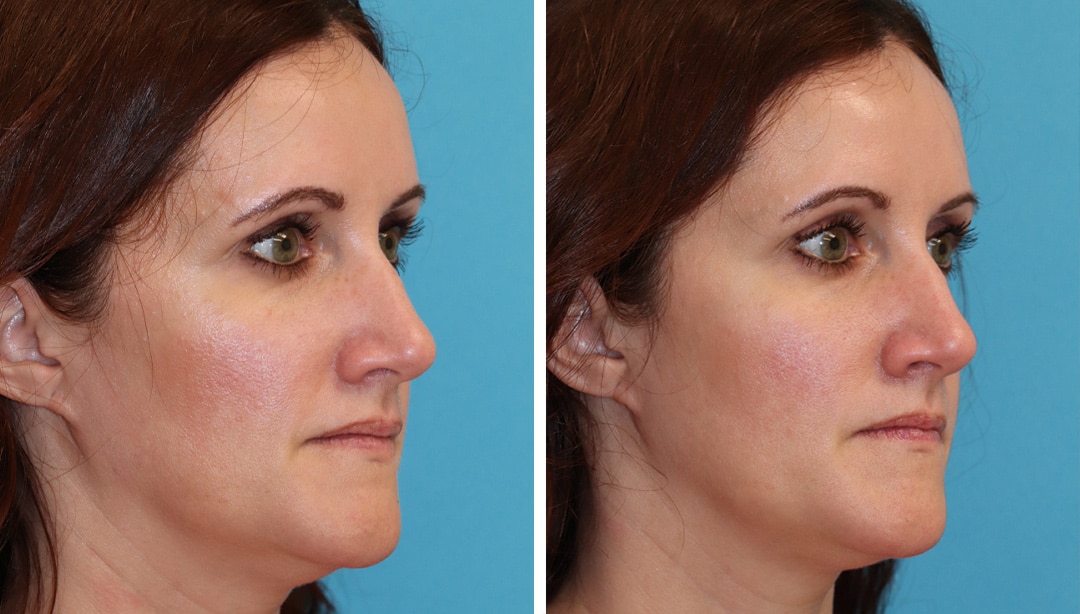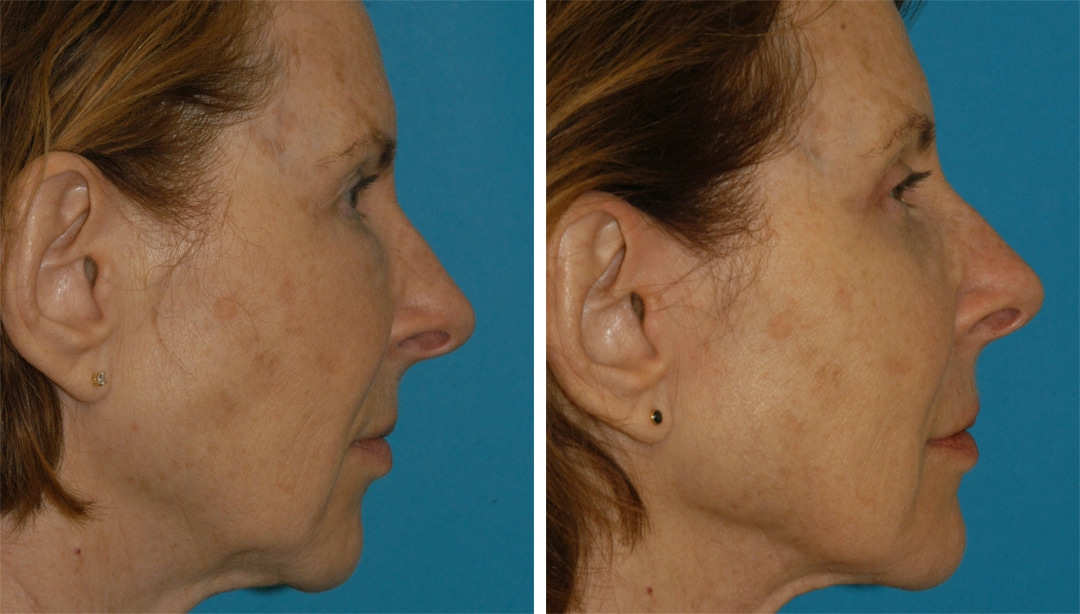 Recovery After a Laser Skin Tightening Treatment
After a laser skin tightening treatment, the skin may feel:
Like a mild to moderate sunburn with some  redness

Itchy

Tingly

Dry and tight
Depending on the treatment and skin condition, a patient may experience different side effects, such as:
Swelling

Oozing

Redness

Dryness

Peeling or crusting
Side effects typically subside within several days, with dryness, mild peeling, or crusting extending up to one week. It is important not to pick at the skin as it can create scarring. After the skin heels, it may be a tender pink color and will gradually lighten and heal over 2-3 months, revealing healthier, smoother skin. For the best results, patients should follow the aftercare instructions provided by Dr. Brunner. Some care tips include:
Clean the treatment area with a vinegar soak or mild facial cleanser as instructed by Dr. Brunner

Apply a Vaseline or Eucerin cream as prescribed by Dr. Brunner

Use sun protection, such as glasses, hats, and sun lotion to protect the skin

Apply a daily mild moisturizer like Cetaphil or Eucerin

Elevate the head at night

Use cold compresses to alleviate swelling or discomfort

Avoid smoking and alcohol during the healing process
The Combination Approach
To achieve more optimal rejuvenation results, a combination approach is best to address various skin concerns while producing a cohesive effect that can lead to better and more immediate results, as well as greater patient satisfaction. In some cases, this might entail a combination of laser and energy devices, while other patients might benefit from adding injectables to the treatment plan. Dr. Brunner performs all treatments herself to ensure patients receive the highest level of care and the best possible results.
One Session or Multiple Sessions
Every patient's skin and needs vary. While some patients will already achieve an optimal outcome after just one session, others who have more advanced skin concerns will benefit from a series of treatments to get full results. Dr. Brunner will customize each treatment plan according to the needs and concerns of the patient. We recommend starting with a consultation to evaluate your skin condition and to discuss your goals.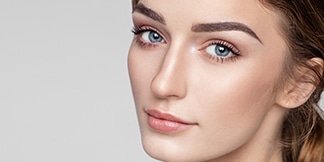 The Fraxel Re:pair laser is a non-surgical enhancement that is the premier fractional ablative CO2 laser designed for treatment of wrinkles, sun damaged skin, texture irregularities, acne scarring, brown spots due to sun exposure and aging, and generalized redness.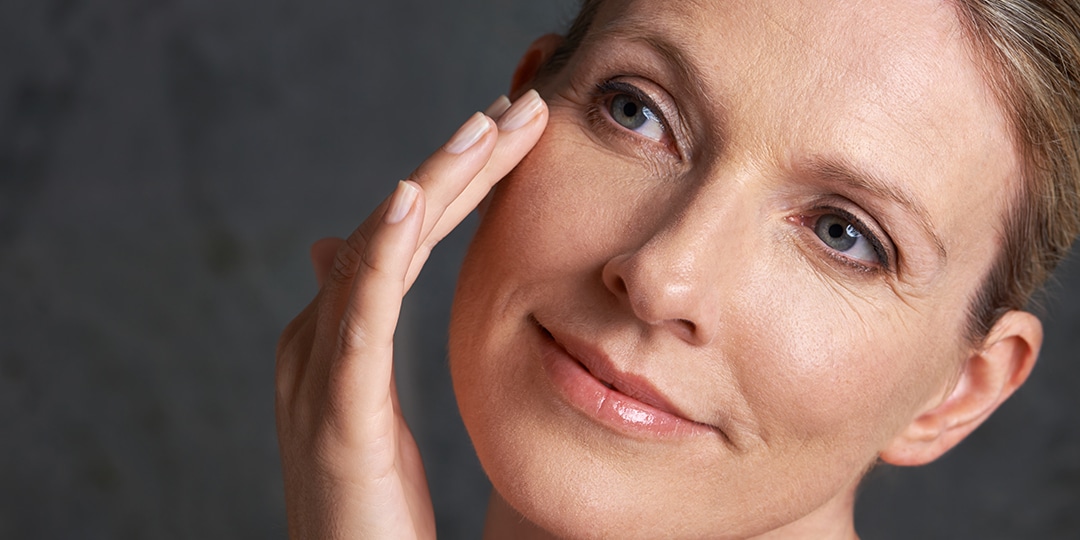 Dermal fillers and cosmetic injectables offer a way to soften the appearance of a wide range of concerns with typically quick results and minimal downtime.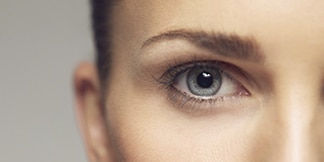 An eyelid lift or blepharoplasty can correct these issues and remove the puffiness and bags under the eyes that make you look worn and tired.
Regional & National Awards