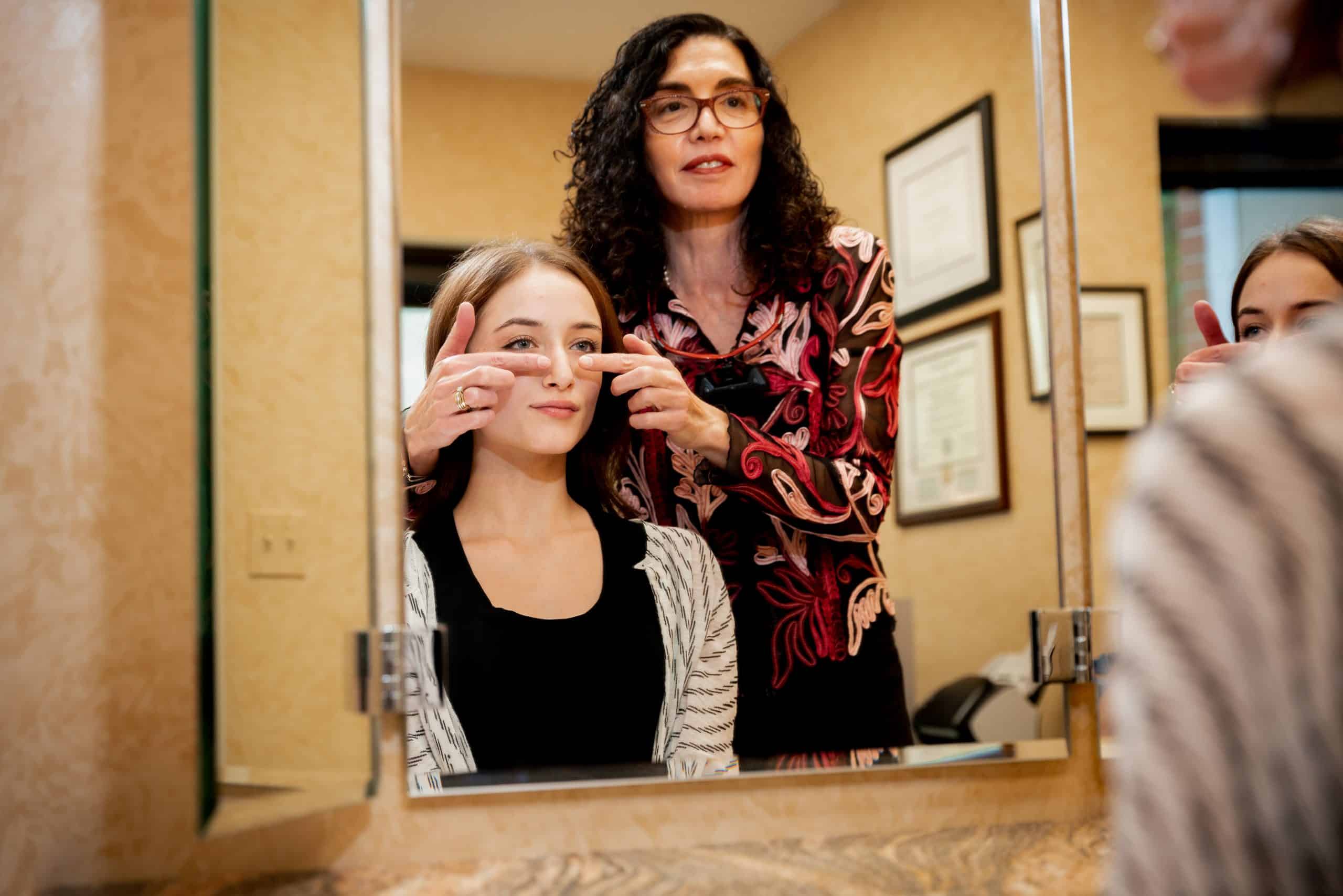 Rhinoplasty in New Jersey – Cosmetic & Reconstructive
Rhinoplasty (a type of nasal surgery), also referred to as "nose reshaping" or a "nose job," improves the appearance and proportion of your nose, enhancing facial harmony and self confidence. The size and shape of the nose has great impact on how a person looks because the nose is our most prominent feature. When it is out of proportion with other facial features it appears to dominate the whole face, however even a slight alteration can greatly improve one's appearance.
The reasons to have a rhinoplasty differ from person to person: some are unhappy with the nose they were born with, some would like to alter the way aging has changed their nose. In this situation, a cosmetic rhinoplasty can reduce a nose that is too large, narrow a nose that is too wide, or widen a nose that is too narrow.
For others, an injury may have caused a distorted or crooked the nose. For this problem, rhinoplasty can straighten a crooked nose, eliminate unsightly humps, shape the tip, and even improve the angle between the nose and the upper lip. If obstructions in the nose are causing breathing and sinus problems, reconstructive rhinoplasty can be performed to help improve nasal airflow and breathing. Because the nose is the most defining characteristic of the face, a slight alteration can greatly improve one's appearance.
Rhinoplasty is a complex procedure that should only be performed by a board-certified facial plastic surgeon with many years of experience. Dr. Brunner is a highly skilled, double board certified facial plastic surgeon in Princeton, New Jersey, who has performed hundreds of rhinoplasties and has over 15 years of experience.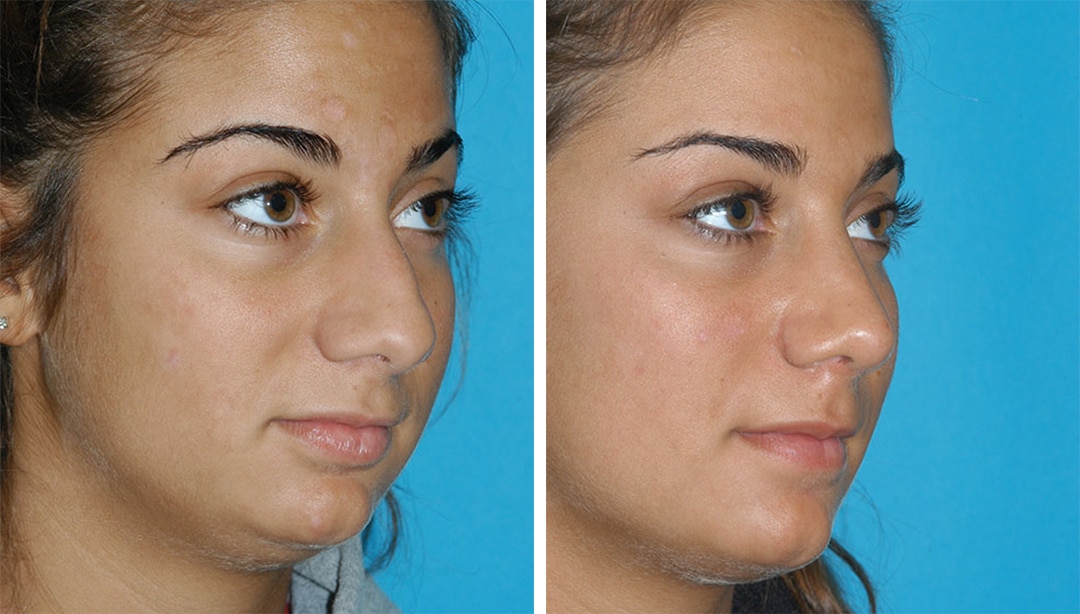 The Rhinoplasty Procedure
Rhinoplasty usually takes two to three hours and may be performed with twilight sleep or general anesthesia. Dr. Brunner can take one of two approaches to rhinoplasty: open or closed.
During an open rhinoplasty, she makes a small incision in the columella (the strip of skin separating the nostrils); during a closed rhinoplasty, she makes incisions within the nostrils. Through the incisions, Dr. Brunner makes the necessary surgical alterations to sculpt the underlying structure of the nose. She may increase or decrease the size of the nose, change its shape, narrow the nostrils, refine the nasal tip, smooth a bump on the nasal bridge or correct a deviated septum or other deformity that causes breathing problems.
If a few small incisions are made in the natural creases at the bottom of the nose, these heal quickly and become virtually invisible. After the surgery, a small plastic cast is placed on the nose and sutures close the incisions. Sutures and the cast are removed in one week. You may wear glasses and sunglasses immediately after the surgery over the cast. To learn more about rhinoplasty, visit medlineplus.gov.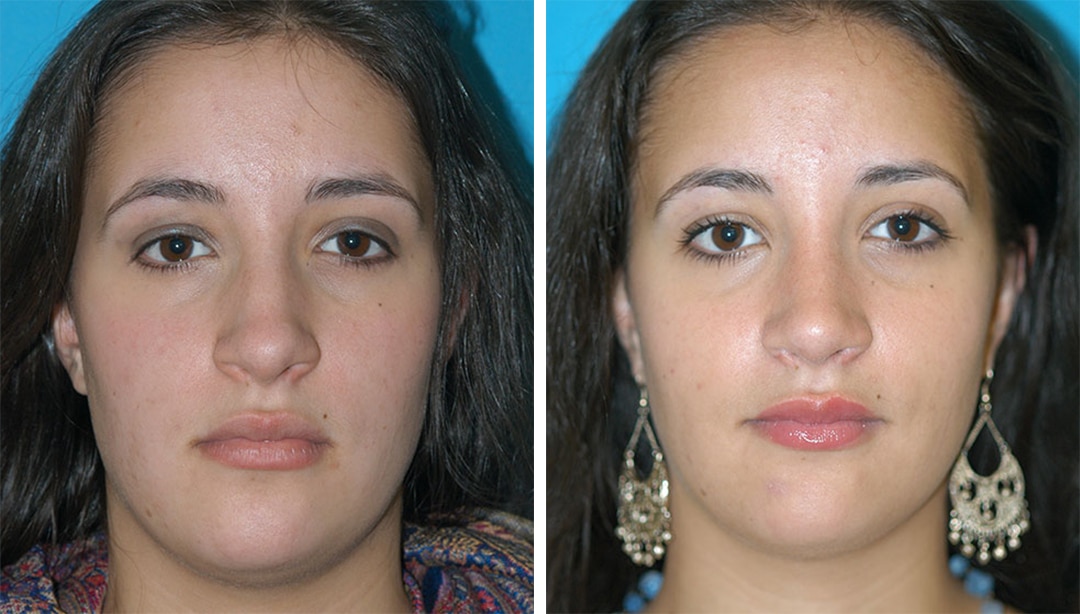 Rhinoplasty Consultation
Careful planning of your rhinoplasty is very important. At our Princeton, NJ office, Dr. Brunner will examine the anatomy and structure of your nose, both internally and externally. She will consider the contour and shape of your face, the texture and thickness of your skin, the proportions of your other facial features, and the ability of your skin to heal.
Photo imaging is an integral part of your preoperative rhinoplasty consultation. Although by no means a promise of surgical results, photo imaging can help illustrate potential rhinoplasty outcomes. Dr. Brunner likes to review these images in detail with you to help define your expectations and illustrate realistic rhinoplasty results. Imaging acts as the blueprint for your rhinoplasty.
Before the nose is altered, a young patient must reach full growth, usually around age fifteen or sixteen for young women (a year or two older for young men). It is important that you have appropriate expectations and proper attitude about your surgery. The goal is a nose that suits your face and balances well with your other features.
After Your Rhinoplasty
Expect to have a stuffy nose for about one week after rhinoplasty due to swelling inside the nose. This will be the most uncomfortable side effect. A degree of swelling and bruising around your eyes can be present for up to 14 days. Although you should see a dramatic improvement soon after surgery, residual swelling persists for several weeks to months.
As the swelling subsides, your nose will continue to improve in appearance. The final results can take up to one year. Additional bruising prevention and treatment tips can be found here.
A few special precautions are required during your recovery. Bending, lifting and straining can prolong swelling, so it is best to avoid this after rhinoplasty. Running, cycling, or aerobic activity should also be avoided for two to three weeks.
Contact sports, diving or any impact to your nose should be avoided for six weeks, since it takes that long for the bones to fully stabilize. You may drive when the swelling subsides enough not to interfere with vision, and you may fly one week after nose surgery.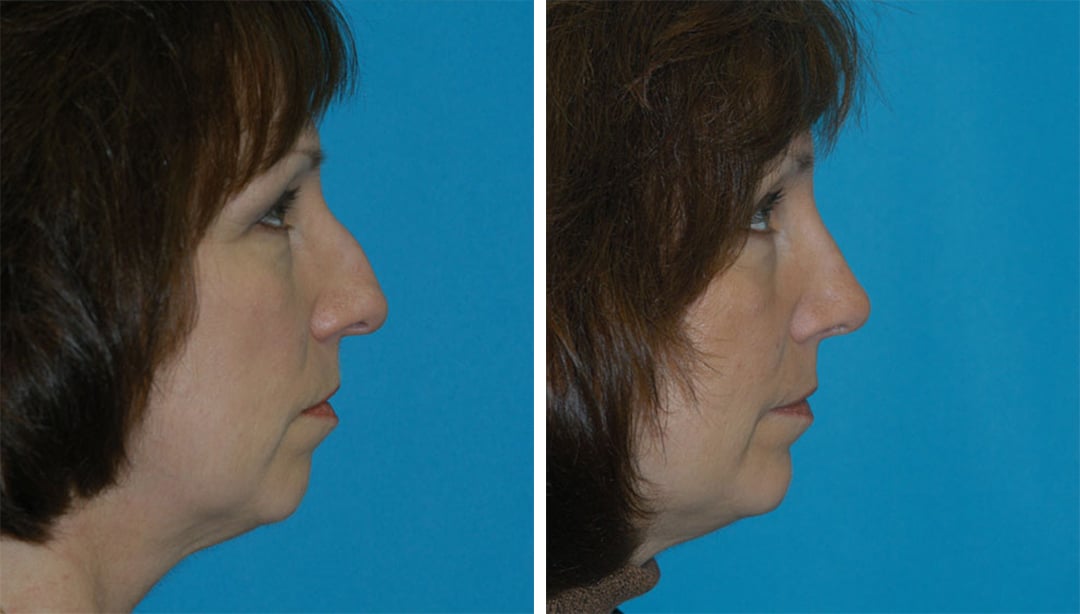 What concerns can be addressed with rhinoplasty?
Rhinoplasty is designed to enhance the shape and function of the nose, and many concerns can be improved with nose surgery. Some of the most common complaints treatment can correct include nasal humps, a drooping or elevated nasal tip, a too wide or too narrow nasal bridge, a deviated septum, and asymmetry. If you're dissatisfied with the appearance of your nose due to its size, shape, or angle, or if you experience breathing problems, Dr. Brunner can help you determine if nose surgery is right for you.
Who is a good candidate for nose surgery?
Ideal candidates, in addition to desiring a different nasal shape and/or improved function, should be in a good general health and have reasonable expectations for the outcome. It also helps to be a non-smoker. Dr. Brunner can evaluate your anatomic needs, medical history, and desired outcome to determine if this or another treatment can optimize your results.
What are the incision options?
Dr. Brunner can use a wide range of techniques to enhance the form and function of the nose based on your individual characteristics and cosmetic goals. Two of the most common nose surgery approaches are an open rhinoplasty and a closed rhinoplasty. In an open rhinoplasty, the incisions are made on the outside of the nose, typically on the piece of tissue between the nostrils (called the columella). Other external incisions may be made underneath each nostril where they meet the face, if part of your treatment plan. A closed rhinoplasty uses incisions placed within the nasal passage. These incisions will be hidden and virtually invisible after surgery; however, this approach can limit the surgeon's ability to manipulate the nasal structures.
Will there be any visible scars?
There should be no visible scars with a closed rhinoplasty. If an open rhinoplasty is performed, there will be a small scar on the underside of the nose between the two nostrils. This scar should fade with time and may even become almost totally unnoticeable when fully healed. Laser skin treatments can also help to reduce the appearance of this mark, and Dr. Brunner utilizes some of the most advanced laser technology available.
Are there any non-surgical treatment options?
In certain cases, non-surgical cosmetic injectables can be used to address minor concerns. This approach adds volume to the nose, which can be used to cover some types of asymmetry as well as modify the shape of the nasal bridge. This technique cannot narrow the nasal bridge, shave down humps, or alter the angle of the nasal tip. Additionally, dermal fillers offer a temporary change and will need to be re-administered regularly to maintain the result. This treatment can be a way for some patients to "try out" a look before committing to rhinoplasty. If this method interests you, Dr. Brunner can provide guidance about whether it's appropriate for your concerns.
Can I combine rhinoplasty with other cosmetic procedures?
While nose surgery can and often is performed alone, there are many supplementary techniques that can be added to a surgical plan to achieve more comprehensive aesthetic enhancement. Cosmetic injectables can be used to help refresh the face and provide a more youthful-looking appearance. A facelift, brow lift, or eyelid lift can also be used to rejuvenate the features and smooth away fine lines, creases, and sagging skin. If you have additional concerns you would like to address, we can help develop a plastic surgery plan tailored to your needs.
How much does rhinoplasty cost?
Dr. Brunner customizes all procedures to best suit the characteristics and ambitions of the patient. As a result, the price of nose surgery will vary depending on your unique treatment plan. We understand it's customary for individuals to compare quotes from various facial plastic surgeons. We encourage you to ask what is included in the estimate, as the total cost will include the surgeon's fee, anesthesiology fee, and hospital facility fee. Some doctors opt to provide their fee alone, making their quote seem unusually low. It is our policy to provide a full breakdown of the costs associated with your treatment plan. Many factors will affect the price, and Dr. Brunner can provide additional details during your initial consultation. We also offer plastic surgery financing in the event you would like to pay for a procedure in installments, and we accept a wide range of payment options.
Schedule a Rhinoplasty Consultation at our Plastic Surgery Clinic in Princeton, NJ
Dr. Brunner and her staff in Princeton, NJ will be happy to discuss rhinoplasty with you. When you come in for your consultation, our top plastic surgeon will formulate the best nose job treatment plan to suit your specific needs. Please contact us online or call our Mercer County office (609) 921-9497 to schedule your private consultation.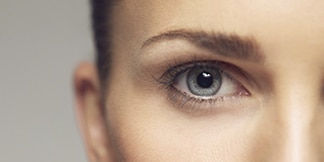 An eyelid lift or blepharoplasty can correct these issues and remove the puffiness and bags under the eyes that make you look worn and tired.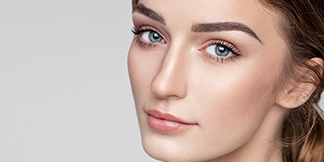 A facelift can "turn back the clock" and restore the youthful appearance that reflects the way you feel by removing excess skin and tightening sagging tissue.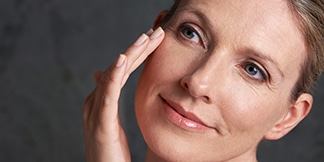 The Fraxel Re:pair laser is a non-surgical enhancement that is the premier fractional ablative CO2 laser designed for treatment of wrinkles, sun damaged skin, texture irregularities, acne scarring, brown spots due to sun exposure and aging, and generalized redness.
Regional & National Awards