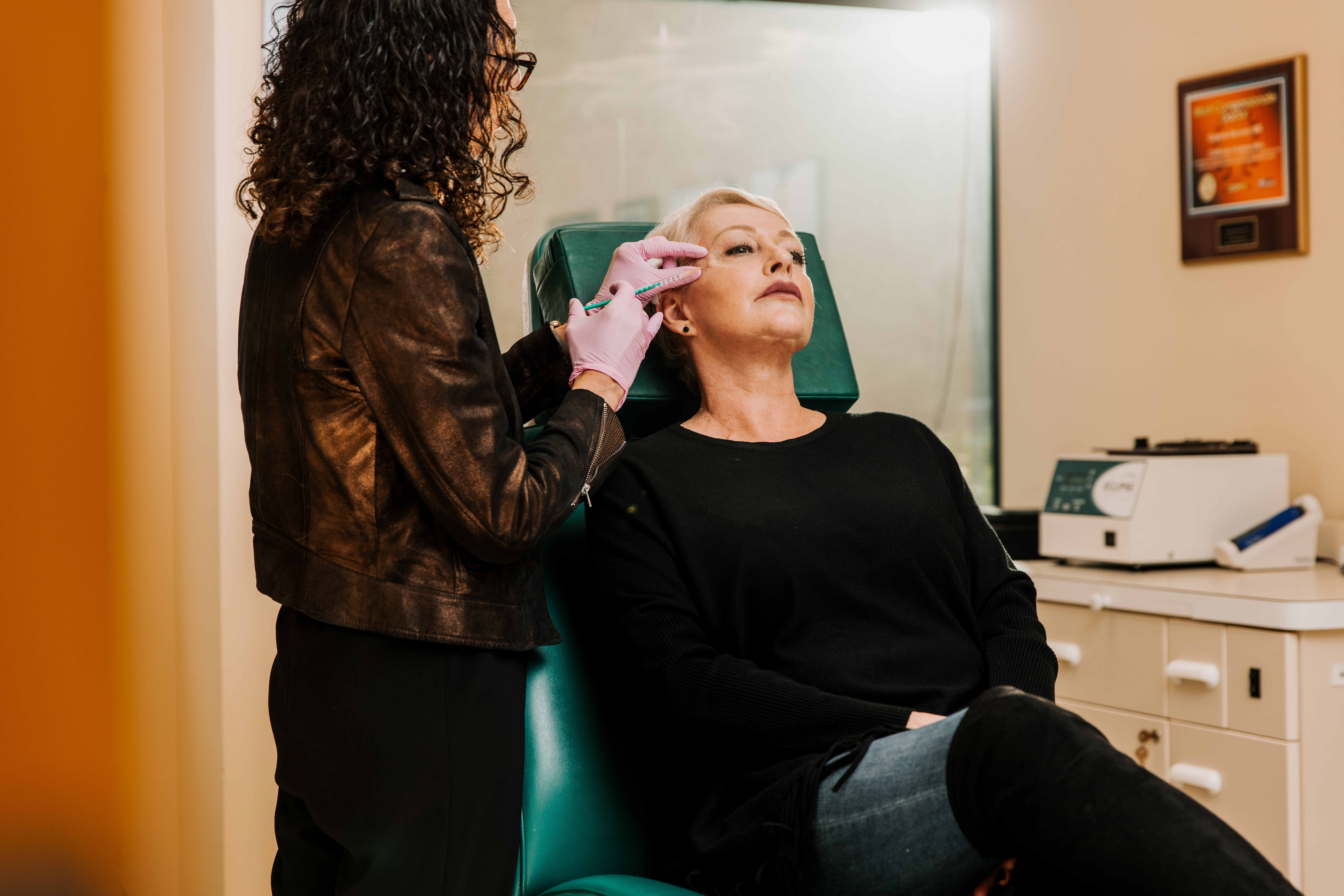 Injectables and Fillers in Princeton, NJ
Many of our patients at our Princeton, NJ medical spa desire a healthy, more youthful appearance without the extensive downtime or invasive methods associated with surgical procedures. At our state-of-the-art facial rejuvenation practice, we offer a comprehensive array of non-surgical aesthetic enhancement treatments including Botox injections and dermal fillers that are designed to reduce signs of aging, add volume to facial features, refresh skin tone and texture, and improve bothersome skin conditions. Dr. Eugenie Brunner, our double-board certified facial plastic surgeon, will customize a cosmetic treatment plan that addresses each patient's unique goals. Utilizing advanced technology, the latest minimally-invasive techniques, and a keen artistic eye, she is able to help her patients achieve the most beautiful, natural-looking results possible.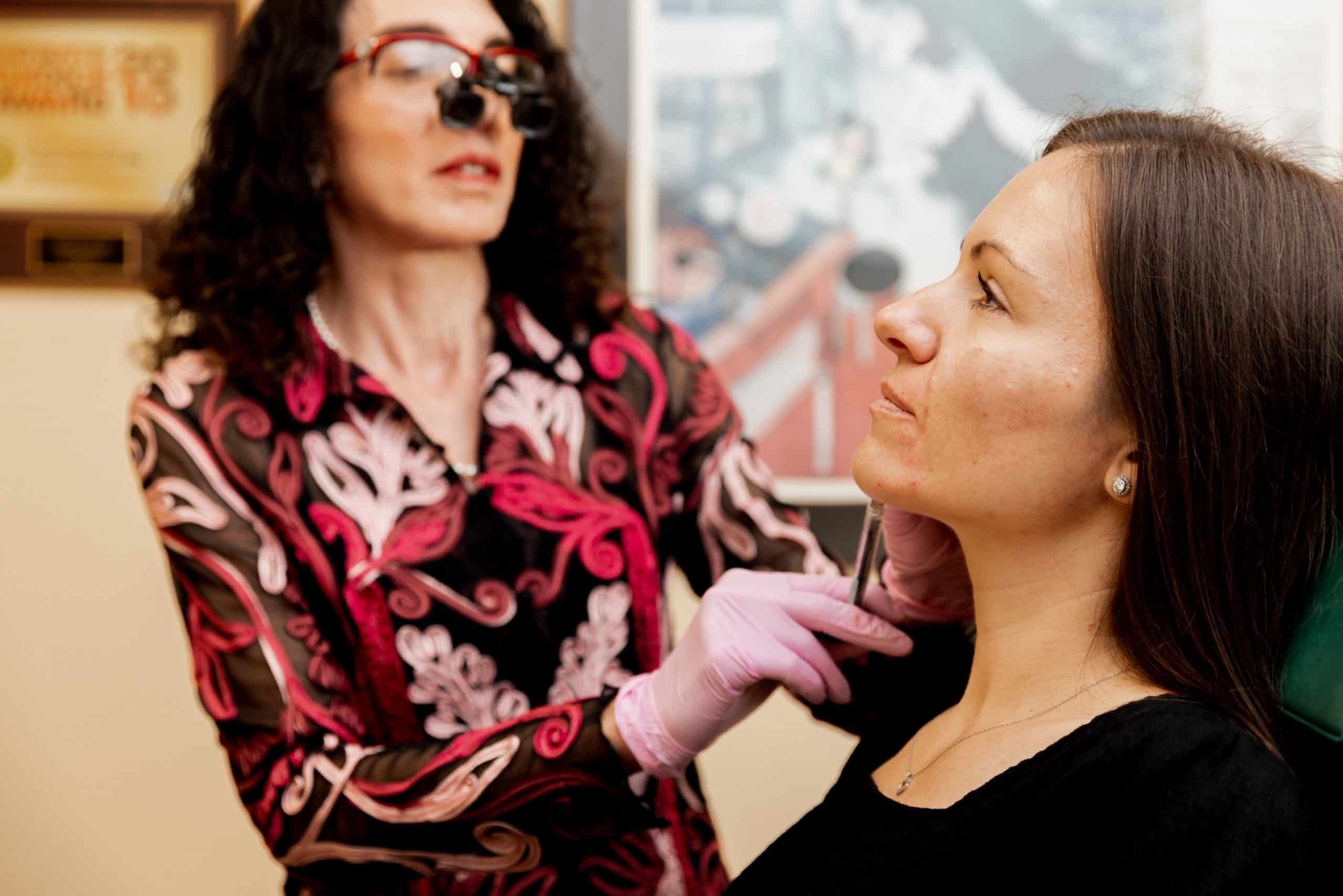 Dermal Fillers At Our Medical Spa
Dermal fillers are injectable treatments used to smooth away some wrinkles and restore youthful volume to areas like the midface and along the jawline. These formulations offer quick improvement without downtime, and results that can last for many months, depending on the filler used. Dr. Brunner features a wide range of filler options that allow her to customize all her treatments to the precise needs and goals of each patient for the best possible results.
Fillers are used for a variety of enhancements, including:
Neuromodulators / Wrinkle Relaxers in Princeton
Neuromodulators are also an injectable treatment, but they work differently than dermal fillers. These products target facial muscles responsible for creating lines and wrinkles when you make certain expressions. Treatment areas include the forehead, between the eyebrows, and around the eyes. As the treated muscle relaxes, lines smooth away without impacting your ability to make natural facial expressions.
Dr. Brunner uses neuromodulators to treat the following concerns:
Smooth away horizontal forehead wrinkles
Reduce the appearance of glabellar lines (vertical lines between the eyebrows, also known as frown lines or the 11s)
Improve the formation of crow's feet in the outer corners of the eyes
Contouring and slimming the jawline
Teeth clenching and grinding
In addition to the cosmetic applications, Dr. Brunner might recommend neuromodulator injections to treat medical conditions like teeth clenching and grinding, chronic migraines and hyperhidrosis (excessive sweating). In fact, neuromodulators were first used as a medical treatment, indicating their long track record of safety and efficacy.
Like dermal fillers, these treatments are quick, relatively comfortable, and require no downtime afterward. Patients do not typically require any numbing prior to the procedure, as Dr. Brunner uses a very fine needle. Unlike fillers, results can take up to two weeks to fully develop, although you might begin to see changes sooner than that. Once results are evident, they usually last 3-4 months before another session is needed to maintain your improvement.
Dr. Brunner uses these modulators in her Princeton medical spa:
Botox vs Dermal Fillers
Although neuromodulators and fillers are often used interchangeably when discussing injectable treatment options, they are actually quite different. Dermal fillers contain active ingredients like hyaluronic acid, while neuromodulators feature trace amounts of the botulinum toxin. As the name suggests, fillers fill in areas, adding support and smoothing out wrinkles from the inside out. Neuromodulators target muscles, reducing the appearance of lines by relaxing the muscles that form them.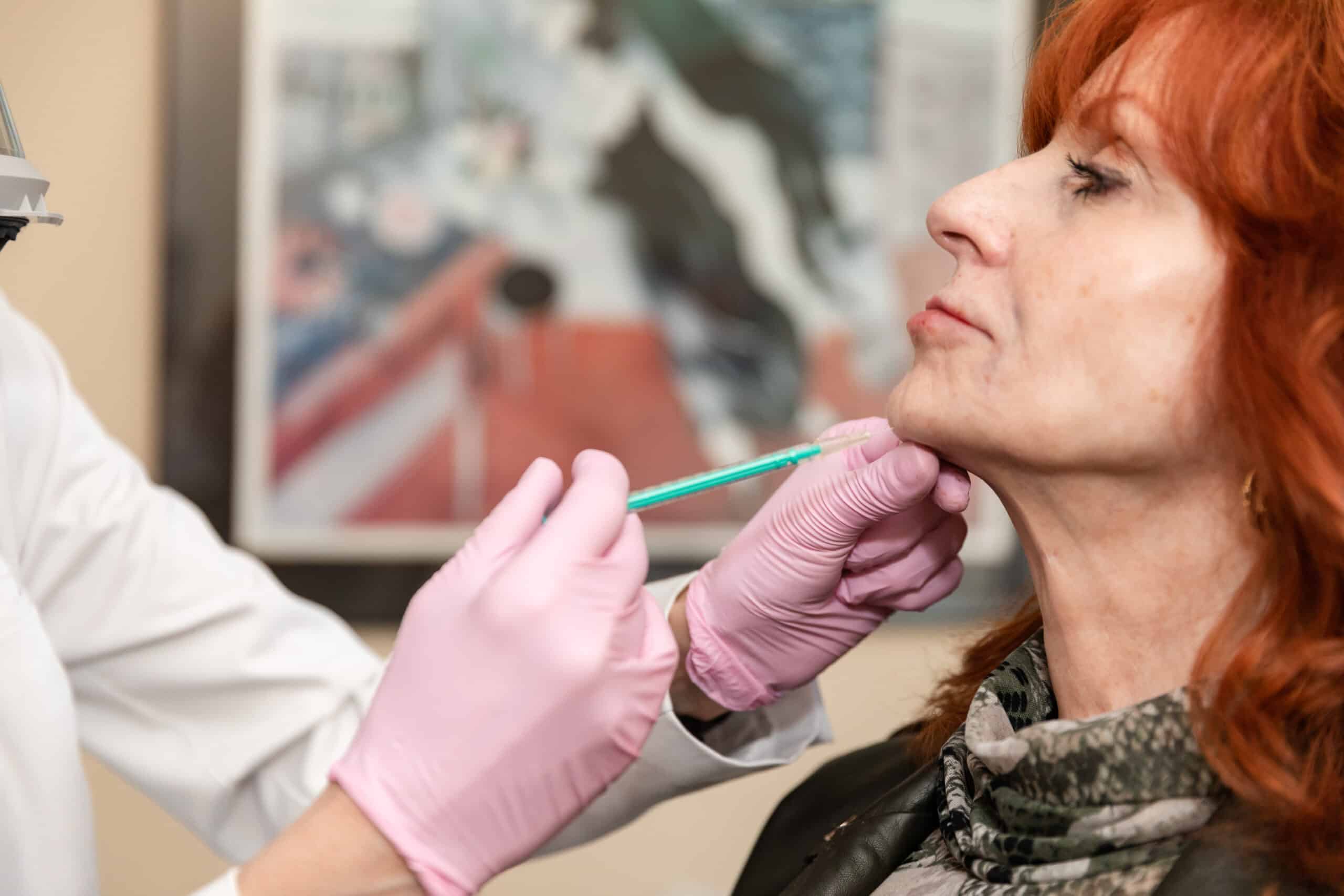 Both neuromodulators and dermal fillers are effective when used as stand-alone treatments, but they can offer even more dramatic results when they are combined. Since the two products work on different areas of the face, you can undergo a Botox treatment on the forehead and a dermal filler in the nasolabial folds together to address both aging symptoms at the same time. Dr. Brunner will carefully assess your specific concerns to create a treatment plan customized to your precise needs and desired outcome.
Injectable treatments are appropriate for both men and women, and are considered safe on nearly any skin type and tone. For more information about our Princeton medical spa's non-surgical enhancement procedures, please visit the following links. Additionally, you can learn more about injectables and dermal fillers at fda.gov.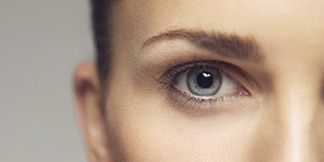 Botox® Cosmetic is a non-invasive injectable treatment designed to weaken the muscles that contribute to frown lines, deep forehead wrinkles, crow's feet, and platysmal bands along the neck.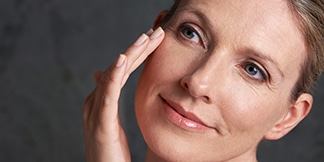 The Fraxel Re:pair laser is a non-surgical enhancement that is the premier fractional ablative CO2 laser designed for treatment of wrinkles, sun damaged skin, texture irregularities, acne scarring, brown spots due to sun exposure and aging, and generalized redness.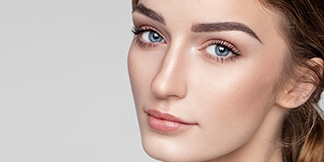 Rhinoplasty (a type of nasal surgery), also referred to as "nose reshaping" or a "nose job," improves the appearance and proportion of your nose, enhancing facial harmony and self confidence.
Regional & National Awards