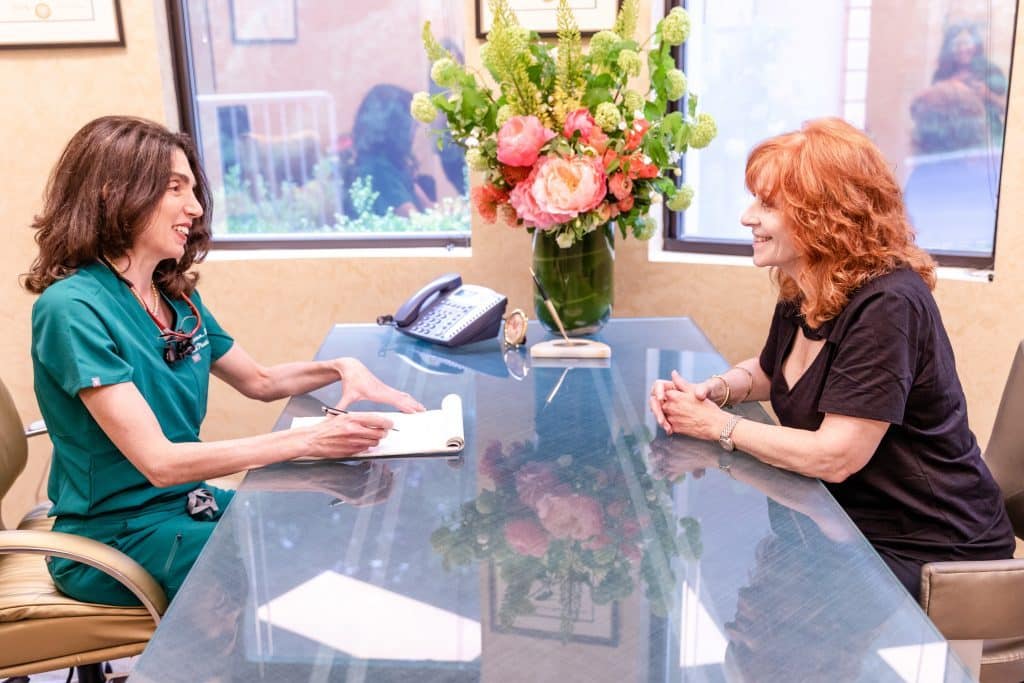 Fraxel Re:pair Laser Resurfacing in Princeton, NJ
The Fraxel Re:pair laser is a non-surgical enhancement that is the premier fractional ablative CO2 laser designed for treatment of wrinkles, sun damaged skin, texture irregularities, acne scarring, brown spots due to sun exposure and aging, and generalized redness.
In just one laser treatment, the Fraxel Re:pair laser will provide smoother, tighter skin with less wrinkles and more even skin tone and texture. Best of all, it is great for smoothing wrinkles around your eyes, mouth and neck!
How the Fraxel Re:pair Laser Works
The Fraxel Re:pair laser uses fractionated or pixelated pinpoints of light to precisely treat thousands of microscopic areas of your skin. Its strength and depth of penetration into the skin can be varied according to your skin type, skin thickness, amount of sun damage, wrinkles, and acne scarring.
Because the Fraxel treatment is very precise our facial plastic surgeon in Princeton, NJ, Dr. Eugenie Brunner, is able to tailor the Fraxel treatment to your particular needs.
The Fraxel laser treatment penetrates deep into the skin to remove old sun-damaged skin cells, and stimulates your body's own natural healing process to form brand new skin cells along with new & stronger collagen.
The newly produced collagen acts as a framework to strengthen and rejuvenate your skin.
Just one Fraxel treatment provides you with fresh, glowing, healthy skin that is smoother, tighter and has less wrinkles and scars.
Dr. Brunner understands that pain and discomfort may deter patients from seeking desired cosmetic treatments. Fortunately, nerve blocking, a procedure that prevents pain signals from reaching the brain, allows patients to experience the transformative benefits of cosmetic procedures without discomfort. With over 25 years of experience in facial plastics and expertise in nerve blocking, Dr. Brunner can perform procedures at a leisurely pace for perfect, natural-looking results. Dr. Brunner's nerve-blocking technique, along with topical numbing creams and Pro-Nox™, is a game-changer in aesthetics.
Does Fraxel Repair Laser Resurfacing Hurt?
Dr. Brunner makes patient comfort a top priority. At our Princeton, New Jersey medical spa, we use several tools to numb the treatment area or to help minimize discomfort before, during, and after your procedure. Options for alleviating pain include topical anesthetic cream, nerve blocks, skin cooling devices, Pro-Nox™, and post-procedure pain medication if needed.
What is the Difference Between Fraxel Repair and Fraxel Dual?
The Fraxel Dual laser is a non-ablative fractional laser used for skin resurfacing. As a fractional laser, Fraxel Dual actively treats every zone of the skin while leaving the surrounding skin untouched. It literally treats a "fraction" of your skin, allowing for skin rejuvenation with a faster recovery time.
As an ablative laser, Fraxel Re:pair is a wounding type of laser and is therefore more aggressive and requires post-treatment care. It resurfaces the skin by vaporizing tiny columns of the skin, removing old, damaged skin cells, encouraging the body's natural healing process, and promoting collagen production. The skin renews itself and results in healthier and younger-looking skin.
Fraxel Re:pair Results & Recovery
Soon after treatment, your skin will feel soft, look smooth, and have more even tone with less pigment irregularities. Over a period of two to six months, as the deeper layers of skin make new collagen, your skin will continue to tighten, and wrinkles will continue to smooth away.
For most people, maximum results are obtained in one treatment session. Your results will continue to improve for up to six months.
Immediately following Fraxel treatment, your skin will have some degree of redness and swelling. This may last 4 to 7 days depending on the type of Fraxel treatment performed. Dr. Brunner will recommend bland emmollient moisturizers to help heal your skin quickly and safely.
After one week, your skin will be minimally pink and any swelling present in the first several days will have resolved. Most people return to work and full social activities at this time. Because your skin will be sensitive, the use gentle moisturizers and face cleansers with minimal fragrance is recommended.
After several weeks, Dr. Brunner will encourage the use of glycolic acid creams and/or Retin A products to further stimulate collagen formation and boost your results.
If you have mildly sun damaged skin with few fine wrinkles and mild pigment irregularity, Dr. Brunner can perform a more gentle Fraxel treatment with a recovery period of a long weekend or 3 to 4 days. If you have deep wrinkles, severe sun-damaged skin,and/or severe acne scarring, Dr Brunner may treat your skin with a Fraxel laser session that penetrates very deep into the skin. This can lead to a recovery with one week of social downtime.
Occasionally, a second laser treatment may be necessary in areas of very deep wrinkles or scars after a period of six months. This second laser session may only be required in the area of severe wrinkling (e.g. around the mouth) instead of a full face treatment. The Fraxel Re:pair laser provides you the most effective treatment for improving wrinkles and crepy skin around the eyes, mouth and neck.
The Fraxel Re:pair laser treatment is an extremely effective, non-surgical way to tighten and brighten your skin, remove wrinkles and sun damage, and remove years from your appearance.
Who is a good candidate for laser resurfacing?
Those who would like to improve the quality of their skin by reducing signs of aging and sun damage, whether in the form of lines, wrinkles, or brown spots, or those who want to achieve smoother and more radiant skin overall may be ideal candidates for laser resurfacing. This procedure works on both men and women and a wide range of skin tones. Patients, however, have to be prepared to take 5 to 7 days of downtime to allow the skin to heal.
Does Fraxel Re:pair laser resurfacing hurt?
Your comfort is a top priority. At our Princeton, New Jersey medical spa, we use several tools to numb the treatment area or to help minimize discomfort before, during, and after your procedure. These include topical anesthetic cream, nerve blocks, skin cooling devices, Pro-Nox™, and post-procedure pain medication if needed.
Are there any side effects?
Common side effects after a Fraxel Re:pair treatment might include irritation/redness, swelling, itching, dry skin, skin crusting, and peeling/flaking. These symptoms should subside within a week.
How many sessions do I need?
Patients often achieve their full results with a single treatment session. However, others might require additional treatments to produce an optimal outcome. Dr. Brunner will assess your concerns and goals during your consultation to create a personalized treatment plan that works best for you.
How long does it take until I see results?
Fraxel Re:pair results are both immediate and gradual. Not long after your first session, you will already notice improvements in your skin tone and texture. Over the next 2-4 months, as the skin rejuvenates itself through collagen remodeling, you'll continue to see improvement in your skin.
How long will my results last?
Fraxel Re:pair results can be very long-lasting –up to 5 years, or even longer in many cases. You can take steps to extend your results by taking proper care of your skin through adequate sun protection and medical-grade skincare products.
Why should I get my laser resurfacing treatment from Dr. Brunner?
Dr. Eugenie Brunner is a double-board certified facial plastic surgeon who prioritizes aesthetics, anatomy, and the patient's unique goals to provide exceptional results that enhance the face and lift the spirits. With years of medical experience combined with her artistic sensibilities and compassionate approach to patient care, she not only creates highly effective treatment plans tailored to the patient's individual needs and goals, but lends a natural feminine touch to every procedure. When you come to her for your laser resurfacing treatments at her state-of-the-art facial plastic surgery facility in Princeton, New Jersey, you can be confident you can safely achieve beautiful and natural-looking results.
Schedule a Fraxel Re:pair Skin Laser Consultation at Our Medical Spa
Dr. Brunner and her staff in Princeton, NJ will be happy to discuss a Fraxel Re:pair Laser Treatment with you. When you come in for your consultation, Dr. Brunner will formulate the best treatment plan to suit your specific needs. Please contact us online or call our medical spa (609) 921-9497 to schedule your private consultation.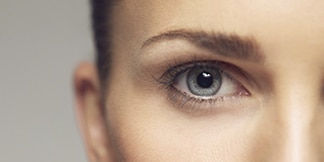 An eyelid lift or blepharoplasty can correct these issues and remove the puffiness and bags under the eyes that make you look worn and tired.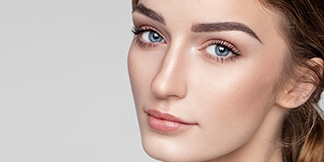 Rhinoplasty (a type of nasal surgery), also referred to as "nose reshaping" or a "nose job," improves the appearance and proportion of your nose, enhancing facial harmony and self confidence.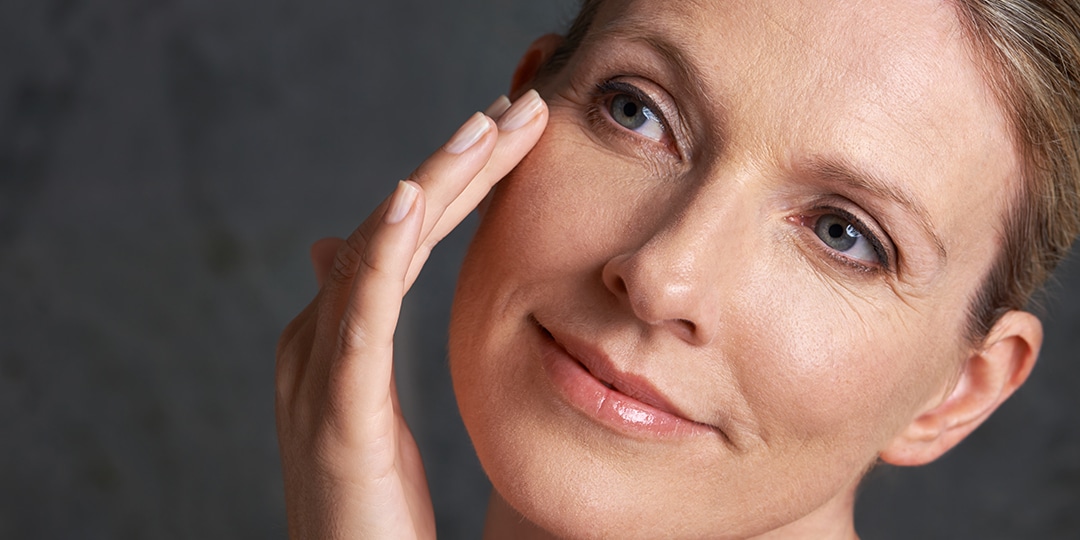 Dermal fillers and cosmetic injectables offer a way to soften the appearance of a wide range of concerns with typically quick results and minimal downtime.
Regional & National Awards