Mini Facelift/ Mini Lift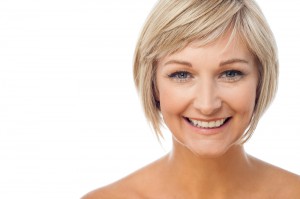 The Mini Facelift (mini lift or minimal incision facelift) is designed to reduce the appearance of common signs of early aging that are limited to the mid-facial area. This procedure is often particularly beneficial for our patients in their 40s and 50s who are experiencing mild skin inelasticity along the jawline and neck. Mini face lifts accomplish many of the goals of a traditional full facelift, however with more severe drooping of the neck and jowl skin a full facelift provides a better, longer lasting result compared to a mini facelift.
The best candidates for a mini facelift are those in good health with mild to moderate lower facial and/or neck laxity. It is also effective as a follow-up for patients who previously had full facelifts, but desire additional rejuvenation of the face and/or neck area. Likewise, it does not preclude undergoing a full facelift in the future.
Mini Facelift Consultation
The mini facelift consultation is very similar to the facelift consultation. During your one hour facelift consultation, a full medical history will be taken. The physical examination performed by facial plastic surgeon Eugenie Brunner, MD will focus on your age, genetics, skin type, skin elasticity, skin laxity, bone structure, soft tissue volume, and facial proportion. It is important for you to discuss any pre-existing conditions, allergies, and previous surgeries. Dr. Brunner will ask what you like and dislike about your face. Once Dr. Brunner understands your expectations, mutual, realistic goals can be set and a treatment plan will be formulated with you.
Mini Facelift Procedure
The mini facelift is also referred to as an S-lift, or short incision facelift due to the shape and smaller size of the incision. Mini Facelifts minimize the incision and the recovery time. The procedure for a short-scar facelift includes repositioning all of the portions of the face that show signs of aging, but the incision is approximately one-half the length of a traditional facelift incision and eliminates most of the incisions behind the ears. The incision is hidden behind the natural curves of the ear called the tragus, so that no scars are visible. The muscle layer is tightened but not dissected and this minimizes postoperative bruising and swelling. This procedure is ideal for professionals and those with tight schedules due to its shorter recovery time.
Preparation for a Mini Facelift
For at least two weeks before surgery, you are required to refrain from alcohol, all aspirin products, ibuprofen, and certain vitamins and herbal supplements. These products thin the blood and increase the risk of bleeding. Please tell Dr. Brunner about all the medications that you take, both prescription and non-prescription. Smoking interferes with circulation and healing, and must be stopped three months before surgery.
Mini Facelift Recovery
Most people who undergo the mini facelift can go home the same day. Immediately after the procedure, a soft cotton dressing will be wrapped under the chin and around the top of the head. This will be worn continually for the first four days after surgery. A removable support garment will be worn during the next 7 days. It can be removed briefly to bathe and wash your hair. There isn't usually significant discomfort after surgery; if there is, it can be lessened with the pain medication prescribed by Dr. Brunner. Antibiotics may also be prescribed. There will be some degree of swelling and bruising, which can be kept to a minimum by the application of cold compresses, sleeping with your head elevated, and the use of Arnica montana pills. Strenuous activity should be avoided for three weeks after surgery. If you experience bruising, it can be camouflaged with makeup immediately after the procedure. Some numbness of the skin is quite normal; it will start to disappear in several weeks.