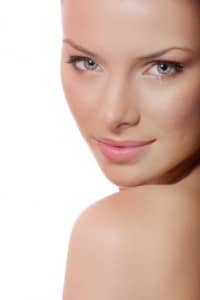 With 2014 finally here, now is the perfect time to freshen up your look. Microdermabrasion is a non-invasive procedure offered by Eugenie Brunner in Princeton, NJ that improves the skin's surface by diminishing imperfections such as fine lines, scarring, blemishes and mild to moderate sun damage.
The procedure works by releasing a gentle stream of tiny particles that exfoliate the outer surface layer of skin, scraping away aging or damaged skin to reveal the fresh, glowing, younger skin underneath.
Here are a few common questions and concerns regarding microdermabrasion:
Frequently Asked Microdermabrasian Questions
How much skin does microdermabrasion remove?
The layer that is exfoliated off is called the stratum corneum, which is the outermost layer of the epidermis. Removing skin past this layer would be painful, but because microdermabrasion only buffs off the skin's surface, the procedure does not require anesthesia and has virtually no down time following the treatment.
What are the benefits of microdermabrasion?
Microdermabrasion's effective skin resurfacing technique reveals the smoother, clear skin that is hidden below sun damaged and aged skin. Along with achieving firmer, younger-looking skin, microdermabrasion clears clogged pores, acne lesions and blackheads.
What else can microdermabrasion do?
By sloughing away the outer surface, microdermabrasion causes skin to rejuvenate. This activates its natural healing process, bringing new, healthy cells to the surface of the skin. This process improves the condition of acne scars by fading the dark spots and marks that often remain long after a breakout. Microdermabrasion can also eliminate or diminish fine lines and wrinkles, and can even lessen the appearance of stretch marks.
What is the downtime after microdermabrasion?
Unlike surgical procedures of chemical peals, microdermabrasion is virtually pain-free and has a very quick recovery period. Immediately following treatment, the patient may experience very minimal facial swelling and redness. These symptoms last for an hour to one or two days, depending on how sensitive the patient's skin is. Most see their skin's pinkness subside and fully recover within 24 hours, and normal activities can usually be resumed right away.
Am I a good candidate for microdermabrasion?
During your consultation, Dr. Brunner will evaluate your skin type and condition in order to determine whether microdermabrasion is the right approach for achieving your desired results. Those with certain skin conditions and issues, such as eczema, dermatitis or active rosacea, are unsuited for microdermabrasion, but may be eligible for our other skin treatments.
To learn more about microdermabrasion, visit ncbi.nlm.nih.gov
Microdermabrasion in Princeton
If you are interested in microdermabrasion and would like to learn more about what the treatment can do for you, contact us today to schedule a consultation with Dr. Brunner. Our office is located in Princeton, New Jersey and you can reach us at 609.921.9497. We look forward to hearing from you.