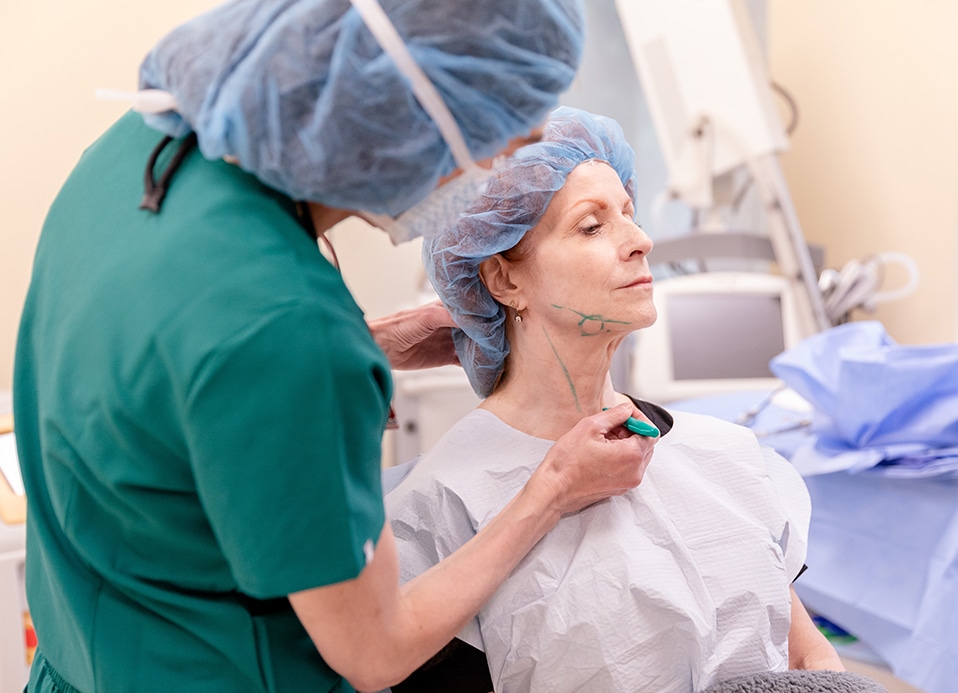 The delicate skin of the neck, lower jaw, and chin is particularly susceptible to the effects of aging, with drooping or sagging beginning to appear in the late 30s and early to mid 40s for many patients. In addition to skin laxity, platysmal bands, the cords running vertically along the neck, may become more prominent as a result of weakening tissue.
For some, skin elasticity may lead to what is commonly referred to as "turkey neck" or "turkey wattle." Over time, the combined changes can soften jawline definition or obscure the youthful contour entirely. Of course, age is not the only contributor to aesthetic neck concerns. Excess fatty deposits can accumulate underneath the jaw even at a young age, leading to a double or triple chin. 
Dr. Eugenie Brunner, our experienced, board-certified facial plastic surgeon in Princeton, NJ, recognizes the myriad effects that can lead to dissatisfaction with the appearance of the neck, and she performs a wide range of state-of-the-art treatments designed to lift and rejuvenate this elegant region. 
For more information about neck lift and rejuvenation from our plastic surgery clinic in Princeton, NJ, or if you would like to schedule a consultation with Dr. Brunner, please contact us today.
Regardless of whether genetic predisposition, environmental stressors, or the natural aging process are the main cause for a patient's interest in seeking neck rejuvenation, we offer a number of treatments that can help. Dr. Brunner performs a comprehensive selection of surgical and non-surgical cosmetic enhancement options designed to re-contour and revitalize the neck, jawline, and chin area.
Neck lift surgery, medically referred to as platysmaplasty, can be combined with liposuction to enhance the natural delineation of the jawline, eliminate excess skin, and reduce the appearance of pronounced platysmal bands. Depending on the needs and goals of the individual, we also have non-surgical skin-tightening procedures that can reduce mild inelasticity and improve skin texture and tone.
Some patients have excellent skin tone and firmness and only have a bit of excess fatty tissue. In this instance, we can utilize SmartLipo, a state-of-the-art laser-assisted liposuction technique, to remove the fat. However, if there are other concerns present, such as skin laxity, platysmal banding, or a "wattle," surgery will likely provide a better result. Dr. Brunner will explain all the options during the initial consultation.
With her extensive experience, personalized treatment plans, and feminine touch, Dr. Brunner is uniquely qualified to perform neck skin surgery and facelift procedures that deliver beautiful, natural looking, and long lasting results. Her techniques emphasize restoring a more youthful appearance—one suits the singular needs and goals of her patients, rather than completing a one-size-fits-all operation. Many individuals report that friends and family notice an improvement but can't pinpoint the change. This is due in part to the attentive consultations and the customization process.
Many patients opt to combine cosmetic procedures to achieve more comprehensive results and reduce downtime. Some common plastic surgery treatments that may supplement neck lift surgery include facelift, chin augmentation, and neck liposuction. Individuals are encouraged to discuss their aesthetic goals freely to help determine which options may optimize their outcome.
Neck Lift Consultation
A consultation at our practice is a sacred space where patients should feel comfortable expressing their cosmetic desires and concerns with confidence.
During this process, Dr. Brunner and her friendly and knowledgeable medical team will get to know you, take a medical history, explore your needs, and discuss your goals. For a neck lift, Dr. Brunner will examine the individual's skin type, skin elasticity and laxity, bone structure, soft tissue volume, and facial proportion. She will also ask several questions about genetics to develop a well-rounded picture.
In the event that other concerns, such as facial skin laxity or weak chin structure, are evident, she may recommend complementary treatments to achieve the best results possible. She will never advise an unnecessary procedure, and she strives to make the experience feel as collaborative as possible.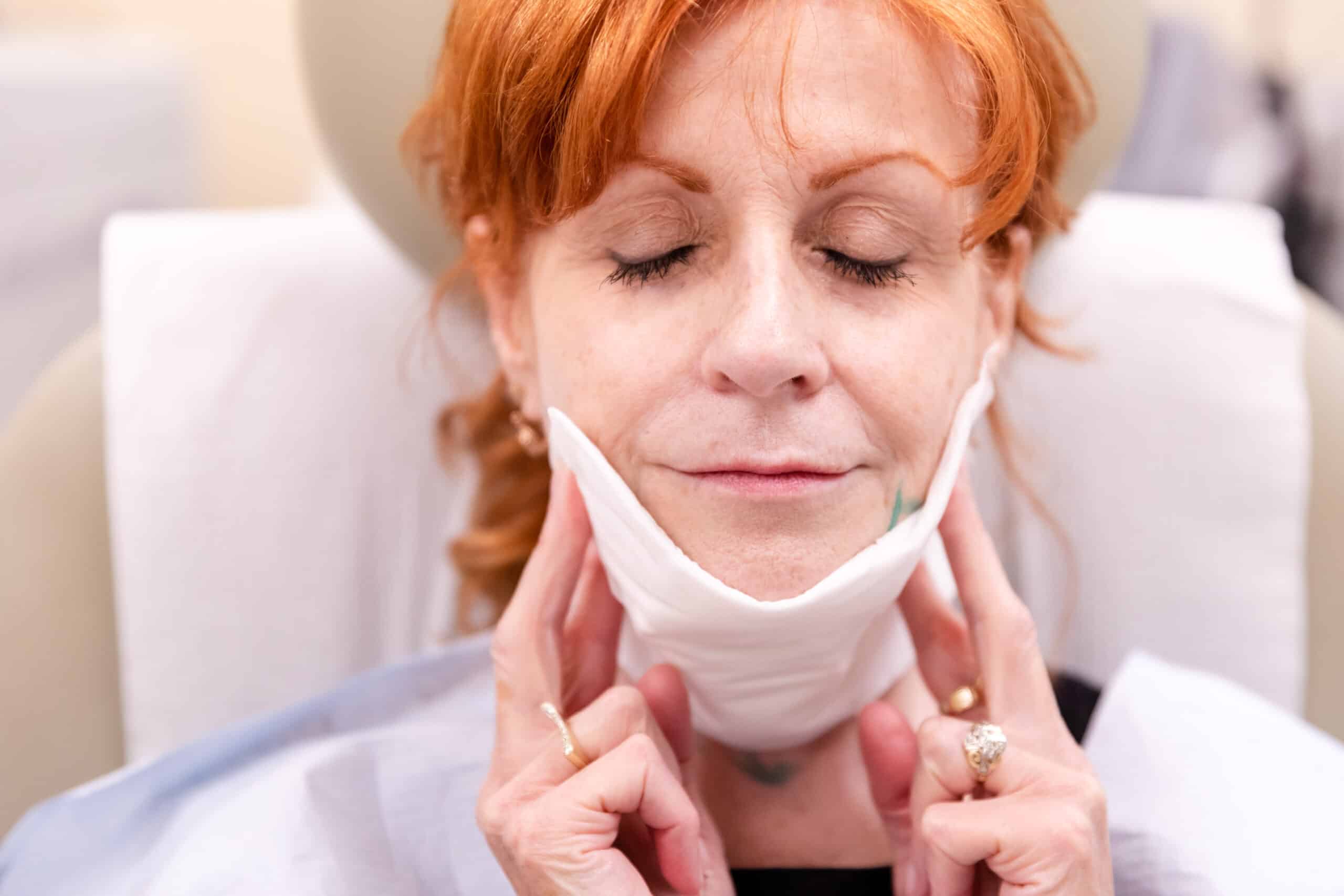 "Many patients experience increased self-confidence. Friends may never guess that you had surgery…unless you choose to tell them!"
Neck Lift Preoperative Instructions
To prepare for neck skin surgery in Princeton, patients will be asked to avoid any medications or beverages that could thin the blood and increase the risk of bleeding, including alcohol, aspirin, ibuprofen, and certain herbal supplements and vitamins.
During the initial consultation, it's important to list all current medications, including both prescription and over-the-counter products. Additionally, we will ask that individuals refrain from smoking for at least three months prior to the operation, as this habit can slow healing.
Neck Lift Procedure
Neck lift surgery typically will require one to two hours to complete, after which the patient usually can return home the same day. However, if additional procedures will be performed, the operative time could extend and Dr. Brunner may request an overnight stay.
Individuals often report little discomfort, and either general anesthesia or "twilight sleep" can be used to help ensure the most painless experience possible. To achieve the desired results, Dr. Brunner will make an incision under the chin and, on occasion, behind the ears. She will then tighten underlying tissues, including the platysmal bands, to help smooth the skin, reduce laxity, and re-contour the neckline.
Scars will be well hidden and should be nearly unnoticeable when healed. To learn more about the neck lift, see this study on pubmed.ncbi.nlm.nih.gov.
Neck Lift Post-Operative Instructions and Recovery
As determined prior to surgery, patients will either return home or spend the night at the hospital following the operation. A cotton bandage will be wrapped around the head and under the chin to protect the incision and support the results. This wrapping should be worn continually for the first four days, after which a removable support garment will then be worn for the next full week. This second bandage can be taken off for short periods to shower or bathe.
To help enhance patient comfort and reduce the risk of complications, antibiotics and pain medication will be prescribed. Some swelling, bruising, and tenderness is common, and Dr. Brunner can recommend methods to minimize discomfort, including utilizing cold packs, taking Arnica Montana supplements, and sleeping with the head elevated.
Most patients can return to work and normal daily activity after about one to two weeks, though individual experience may vary. Bruising and swelling typically subside within the same timeframe, and hairstyling and makeup can be applied to minimize the appearance of these effects. Strenuous exercise and activity should be avoided for at least three weeks or as long as Dr. Brunner recommends.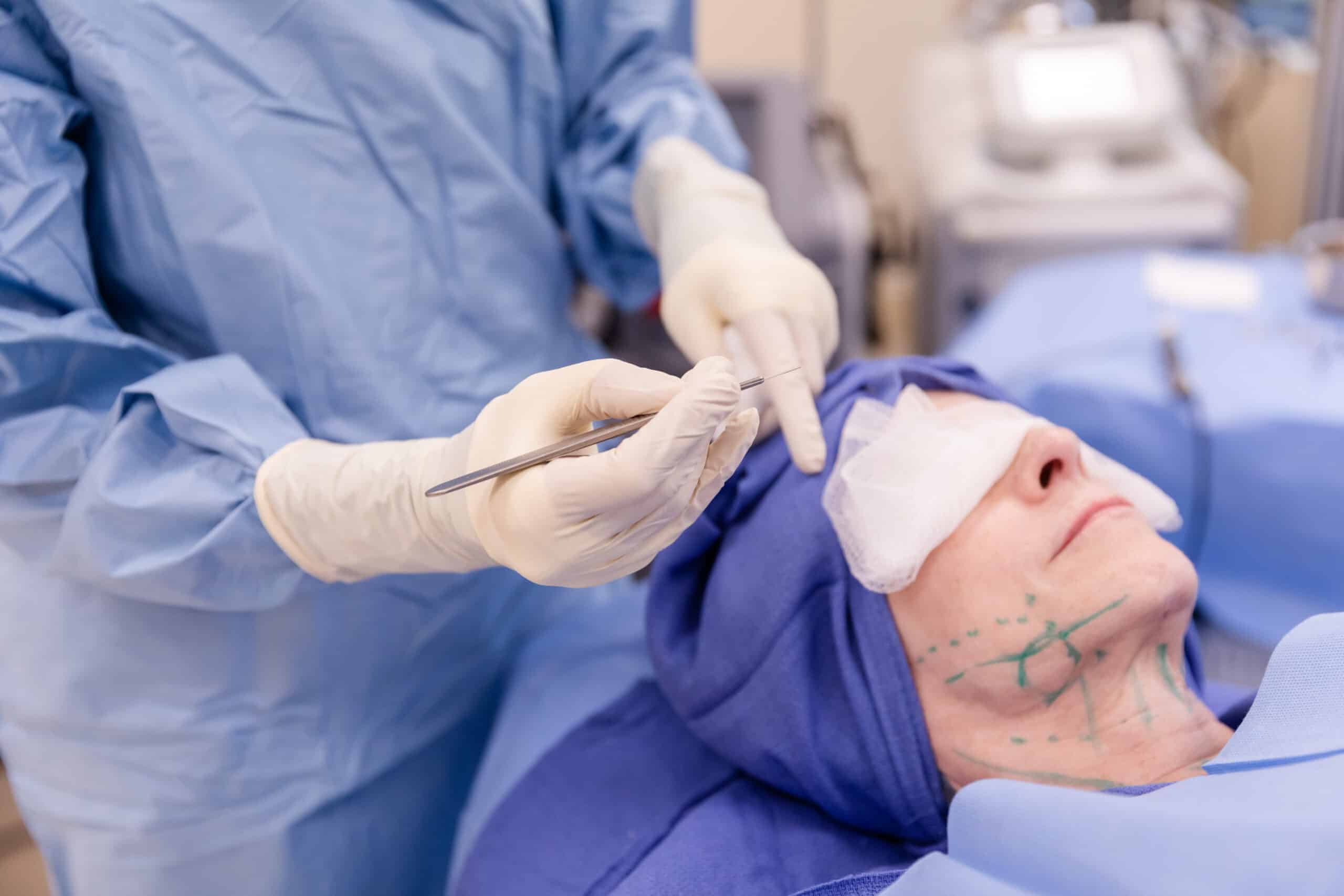 Your New Look After Your Neck Lift
At our practice, we believe subtle but noticeable results can offer the greatest satisfaction, and Dr. Brunner emphasizes the most natural-looking rejuvenation possible.
Many patients report that their friends and family compliment their refreshed appearance, asking if there has been a change in hairstyle, make-up, or weight, but never guessing the true origin of the transformation. As a result, a neck lift can provide both aesthetic and emotional enhancement, increasing a sense of self-confidence and well-being.
It's important to note that a neck lift will not stop the aging process. Years later, the neck and jaw line will continue to look better than if you had never undergone surgery. This procedure can reverse many of the most common signs of aging, but the neck and the face will continue to change with time.
Neck skin surgery typically offers long lasting results, but some day you may wish to repeat the operation or utilize another treatment to help maintain and extend the outcome. Dr. Brunner will be happy to discuss these concerns and options for the future when you feel it's appropriate.
Neck Lift Frequently Asked Questions (FAQs)
Dr. Brunner has provided the following answers to commonly asked questions to help patients considering neck lift. If you would like additional information, please reach out to our skilled medical team in Princeton, NJ.
Who is a good candidate for a neck lift?
Ideal candidates for neck lift surgery should want to improve the appearance of their neck area, which may have excess skin, wrinkles, fat, or a combination of these concerns. It's also important to be in good general health and to have reasonable expectations for the result. Dr. Brunner can discuss your areas of interest and specific goals during the initial consultation to form a customized treatment plan based on your needs and desired outcome. She may recommend a neck lift, or, in some cases, she may suggest an alternative technique.
What are the options for neck lift?
Neck lift can be performed using a number of techniques. If you have good skin elasticity and some excess fatty tissue, liposuction or SmartLipo® may be sufficient to achieve your desired outcome. In many instances, however, Dr. Brunner will tighten the underlying muscles, remove excess fat, and trim excess skin to provide a more youthful-looking result.
What will the incisions and scars look like?
A small incision will be made under the chin and, typically, one behind each ear. This gives Dr. Brunner access to the platysmal bands, which cause the "turkey wattle" appearance when they become loose. The incisions are designed to be as inconspicuous as possible, and they usually heal very well. While some residual scarring may always be present, we offer laser skin resurfacing to help further minimize the appearance of these marks. Talk to Dr. Brunner if you're concerned about the visibility of your scars and she will help you find an approach that optimizes your goals.
How much does a neck lift cost?
The cost of a neck lift will vary from person to person depending on the details of your unique treatment plan. It's important to note that the total cost for a cosmetic procedure will involve several fees, such as the surgeon's fee, anesthesiologist's fee, and hospital or facility fee, and you should inquire what an estimate includes when comparing quotes. As an elective treatment, medical insurance will not cover the cost of neck lift surgery. For patients seeking plastic surgery financing options, we work with CareCredit, a reputable lending agency that provides appealing terms to qualified applicants.
How long will I be recovering?
Most patients take about a week off from work and regular activities. Bruises, tightness, numbness, and swelling may continue beyond this point, but these effects should fade with time. You may wear makeup to cover the signs of the surgery, unless Dr. Brunner suggests otherwise. You should also avoid strenuous activity for about a month. Everyone heals at a different rate, and you should listen to your body to help determine when you're ready to resume your routine.
Are there any alternatives to a neck lift?
We offer an extensive array of surgical and non-surgical treatment options to help rejuvenate your neck. In addition to neck lift surgery, non-surgical treatments like dermal fillers, Thermage, Fractora, and laser skin resurfacing can help minimize the appearance of many common signs of aging. We also offer SmartLipo for face and neck contouring. Dr. Brunner will review all your options during your initial consultation and help you decide which technique is best for your needs, goals, and budget.
Schedule a Neck Lift Consultation with a Princeton, NJ Plastic Surgeon
If you have additional questions and would like to learn more about neck lift surgery, or if you would like to schedule a consultation with Dr. Brunner and our plastic surgery team, please contact our plastic surgery clinic – serving New Jersey – today.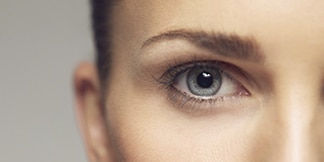 An eyelid lift or blepharoplasty can correct these issues and remove the puffiness and bags under the eyes that make you look worn and tired.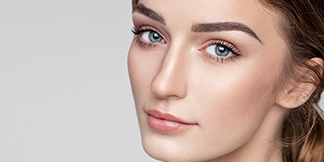 A facelift can "turn back the clock" and restore the youthful appearance that reflects the way you feel by removing excess skin and tightening sagging tissue.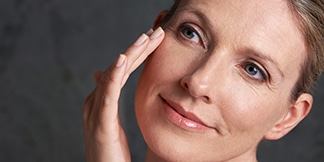 The Fraxel Re:pair laser is a non-surgical enhancement that is the premier fractional ablative CO2 laser designed for treatment of wrinkles, sun damaged skin, texture irregularities, acne scarring, brown spots due to sun exposure and aging, and generalized redness.
Regional & National Awards