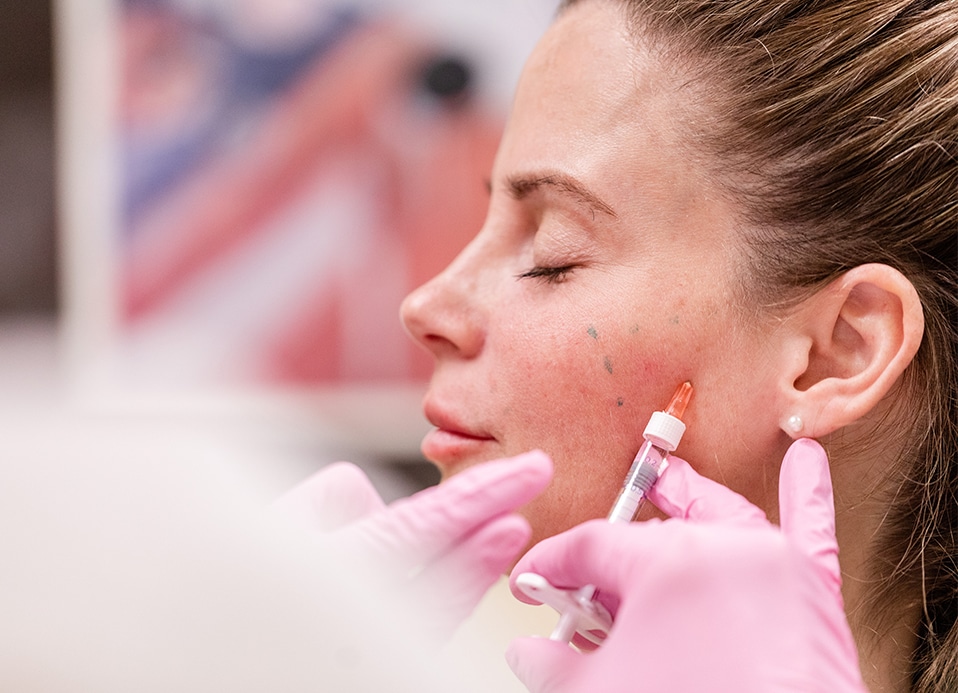 Radiesse Filler in Princeton, NJ
What can Radiesse filler do for me?
Radiesse filler is an FDA-approved dermal filler that can treat many signs of aging, including:
Wrinkles in the lower face
Nasolabial folds
Facial volume loss
Marionette lines
Chin wrinkles
Hand wrinkles
Hollow cheeks
Radiesse can also contour the face to add definition to the cheekbones and jaw for a more sculpted appearance.
The injectable is made with a combination of synthetic calcium hydroxylapatite (CaHA) microspheres and a gel solution. The CaHA replaces lost collagen, while the gel carrier helps to spread the formula evenly across the skin's surface. Radiesse can provide results that last up to a year or longer with multiple treatments, making it a popular choice for patients who want to achieve a younger-looking complexion.
Radiesse Before and After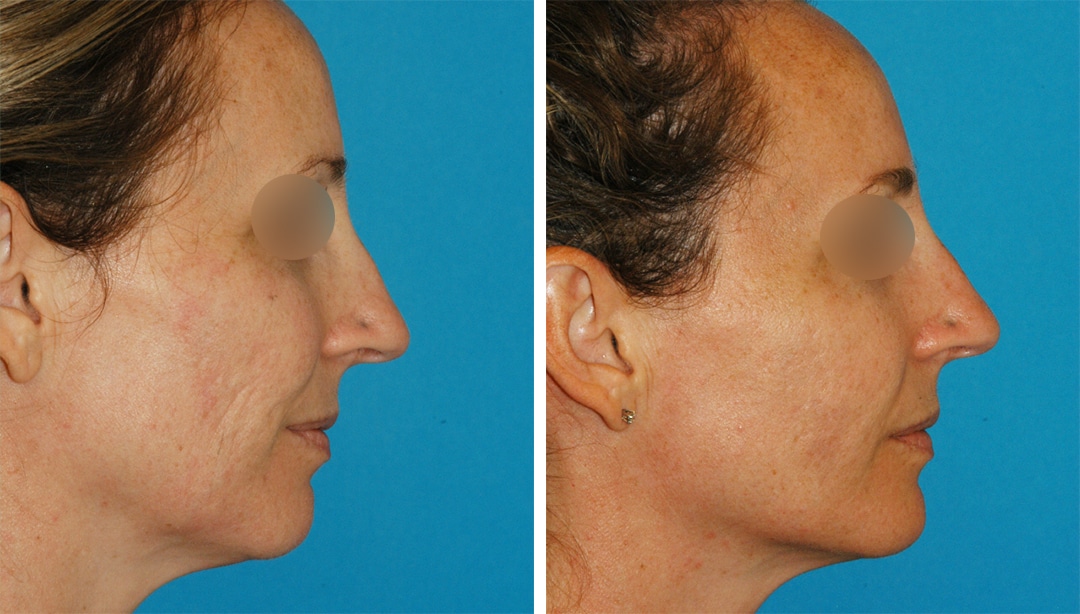 Why choose Dr. Brunner for my Radiesse injections?
Eugenie Brunner, MD, FACS, is a double board-certified facial plastic surgeon in Princeton, New Jersey, who leverages surgical and non-surgical treatments to help patients achieve natural, beautiful skin. Dr. Brunner's skill as an experienced facial plastic surgeon and her artistic background allow her to create noticeable improvements that enhance natural beauty for seamless results.
What areas can be treated by Radiesse filler?
Radiesse is an injectable that targets signs of aging nearly anywhere on the face and body, including the cheeks and nasolabial folds. It is most suitable for the lower face. It can treat wrinkles and hollowness on the:
Midface
Jawline
Around the nose and mouth
Hands
FAQ
What is Radiesse?
Radiesse is a dermal filler that stimulates collagen production and improves deep wrinkles and folds. The injectable has a unique formulation of calcium hydroxylapatite in a hyaluronic gel that stimulates collagen production in the areas where it's injected. As the gel is absorbed, it is replaced with the body's natural collagen.
How much does Radiesse injections cost in Princeton, NJ?
The cost of Radiesse in New Jersey depends on many factors, including the amount of formula needed and the number of treatment areas.
How will the procedure go?
Radiesse is injected into the dermal layers of the skin to spur collagen production and restore support. The injection is performed with a tiny needle, and a topical anesthetic is applied to reduce discomfort.
What does recovery from Radiesse look like?
Radiesse does not require significant downtime. Many patients can immediately return to daily activities. Your expert plastic surgeon will provide aftercare instructions to help reduce side effects and keep the injection site clean for a smooth recovery and optimal results.
Does it hurt?
A topical anesthetic is used to numb the treatment area before the injection. Many patients find the injection session to be comfortable.
Will insurance cover my Radiesse injections?
Voluntary cosmetic procedures like Radiesse injections are typically not covered by insurance. Contact our office to learn more about payment plans to make your procedures affordable.
How long does Radiesse last?
A Radiesse injection can last anywhere from 6-18 months.
When will I start seeing results?
Patients can see immediate improvements and complete results once the skin heals and side effects subside. It can take about 4-6 weeks for Radiesse to spur new collagen.
What are the associated risks and complications from this procedure?
Radiesse is a safe and effective procedure that can result in mild, temporary side effects such as:
Swelling
Tenderness
Bruising
How to prepare for Radiesse injections?
Before undergoing Radiesse injections, knowing the potential risks and side effects is crucial. Dr. Brunner can help you understand and prepare for the procedure after a comprehensive assessment. She may recommend avoiding certain medications or supplements that can increase bleeding or bruising.
Radiesse vs Juvederm Voluma
While Radiesse and Juvederm Voluma are both dermal fillers, they work in different ways. Juvdeder Voluma delivers immediate results that fade as the filler breaks down. Radiesse also provides results quickly, but the collagen it produces can take several weeks to appear. While full results may take longer, they may also last longer.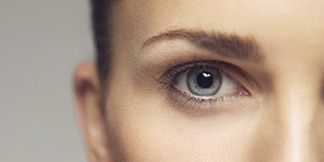 Botox® Cosmetic is a non-invasive injectable treatment designed to weaken the muscles that contribute to frown lines, deep forehead wrinkles, crow's feet, and platysmal bands along the neck.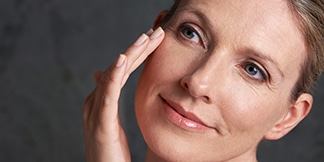 The Fraxel Re:pair laser is a non-surgical enhancement that is the premier fractional ablative CO2 laser designed for treatment of wrinkles, sun damaged skin, texture irregularities, acne scarring, brown spots due to sun exposure and aging, and generalized redness.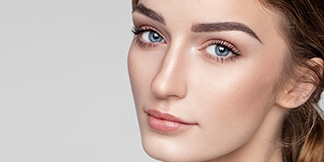 Rhinoplasty (a type of nasal surgery), also referred to as "nose reshaping" or a "nose job," improves the appearance and proportion of your nose, enhancing facial harmony and self confidence.
Regional & National Awards