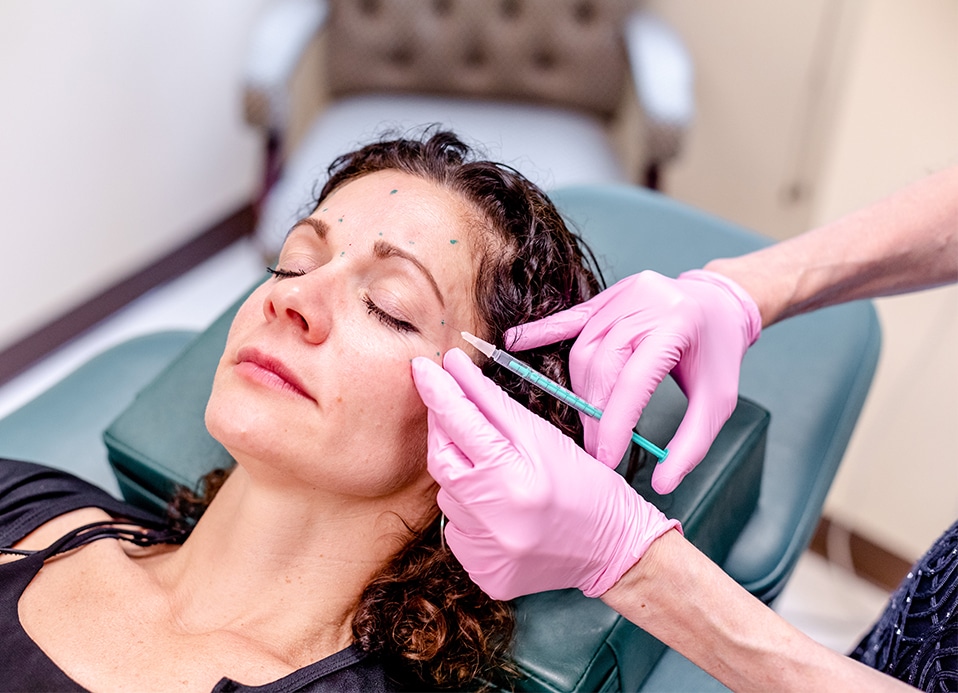 Restylane
Restylane injectable filler is a hyaluronic acid gel that is frequently used in our Princeton, NJ medical spa to treat moderate to severe facial wrinkles and folds. Restylane® was approved for use in December 2003. Because Restylane is composed of hyaluronic acid, a natural substance that is present in our skin, it is considered to be very safe and effective as an injectable filler. It fills wrinkles or lips by attracting water to the site and allowing for soft, supple correction that looks and feels completely natural. Most patients appreciate its long-lasting effects, with many experiencing results from 8 months to a year or more from a single treatment.
Restylane is great for smoothing fine wrinkles around the mouth, improving the definition of your lips, and adding volume (lip augmentation), shape and proportion to your lips, if desired. It is the first and only dermal filler that is FDA approved for lip enhancement in patients over age 21. As a top facial plastic surgeon in Princeton, NJ, Dr. Brunner also uses Restylane to improve the hollows under the eyes, fill in frown lines between the eyebrows, soften deep nasolabial folds & marionette lines, correct the turn-down at the corners of the mouth, and smooth out facial scars, including acne scars. Restylane may also be used in combination with other dermal filler injections (Belotero Balance, Radiesse, Perlane, JUVÉDERM, JUVÉDERM VOLUMA) and BOTOX Cosmetic to further enhance your results. Dr. Brunner will develop a treatment plan during your consultation that addresses your particular needs.
Your comfort and results are high priorities at our medical spa, and experience is a necessary criterion for providing exceptional aesthetic care. Dr. Brunner has been named a Top 100 volume injector of Restylane for 2015 by Galderma. This company manufactures Restylane and several other popular dermal fillers. The title is designed to recognize that Dr. Brunner has achieved a high level of patient satisfaction and made her practice a destination of choice for this cosmetic treatment.
Restylane
 

Refyne and Restylane

 

Defyne

As part of the Restylane family of products, Restylane Refyne and Defyne are designed to provide noticeable and natural-looking facial rejuvenation without the need for surgery. Made from a specially-formulated type of hyaluronic acid called XpresHAn technology, these two innovative products can soften wrinkles around the nose and mouth, particularly smile lines (nasolabial folds) and marionette lines (at the corner of the mouth). Additionally, Refyne is occasionally used to augment the lips. The difference between the two FDA-approved fillers is the power of correction. Refyne gel is primarily intended to address mild to moderate signs of aging, while Defyne works to smooth and plump deeper creases. Both Restylane Refyne and Defyne are for patients 21 years of age or older, and the outcome typically lasts about one year, although your experience may vary. To reduce any discomfort during the treatment, we offer a nitrous oxide treatment called Pro-Nox™. Some minor bruising, swelling, and redness is common, though these effects usually subside quickly. We also offer OcuMend to help minimize side effects. To learn more about Restylane, visit fda.gov
Restylane
 

Results

The majority of people treated are thrilled with their results and appreciate the immediate return to their busy schedules. There have been few reports of hypersensitivity reactions, and because it is so unlikely, it does not require skin testing.
OcuMend
 

Bruise-Reducing Gel Patch

To aid in the recovery process and reduce the possibility of short-term bruising, our medi spa offers OcuMend, an innovative gel pad that uses nanotechnology to deliver restorative supplements into the treated area.

For further information about Restylane®, please schedule your consultation with Dr. Brunner at (609) 921-9497. We look forward to seeing you at our Princeton, NJ office!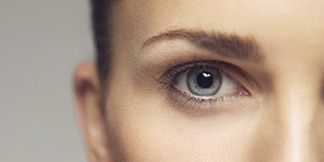 Botox® Cosmetic is a non-invasive injectable treatment designed to weaken the muscles that contribute to frown lines, deep forehead wrinkles, crow's feet, and platysmal bands along the neck.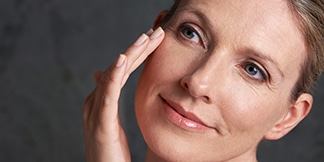 The Fraxel Re:pair laser is a non-surgical enhancement that is the premier fractional ablative CO2 laser designed for treatment of wrinkles, sun damaged skin, texture irregularities, acne scarring, brown spots due to sun exposure and aging, and generalized redness.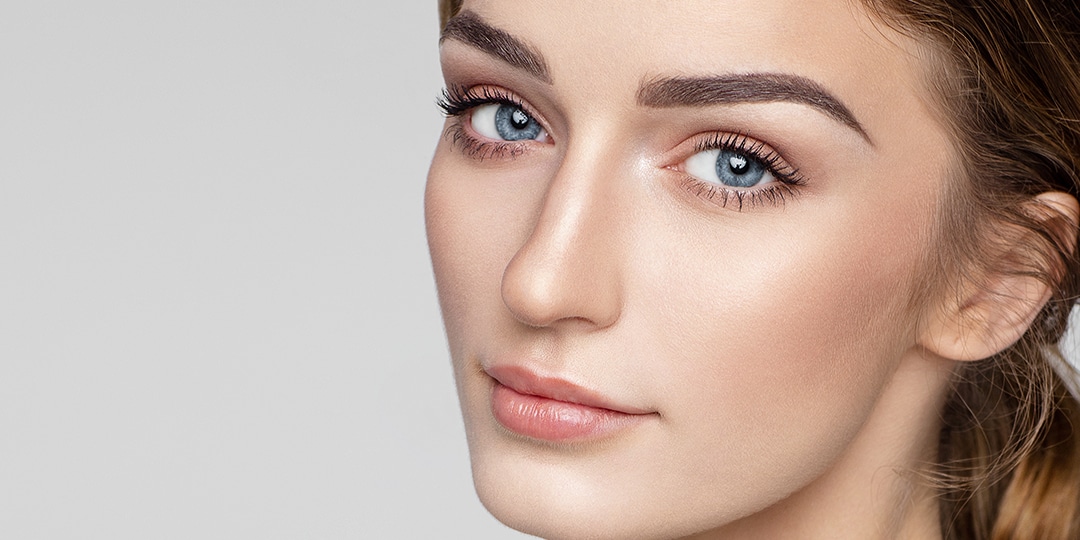 Rhinoplasty (a type of nasal surgery), also referred to as "nose reshaping" or a "nose job," improves the appearance and proportion of your nose, enhancing facial harmony and self confidence.
Regional & National Awards