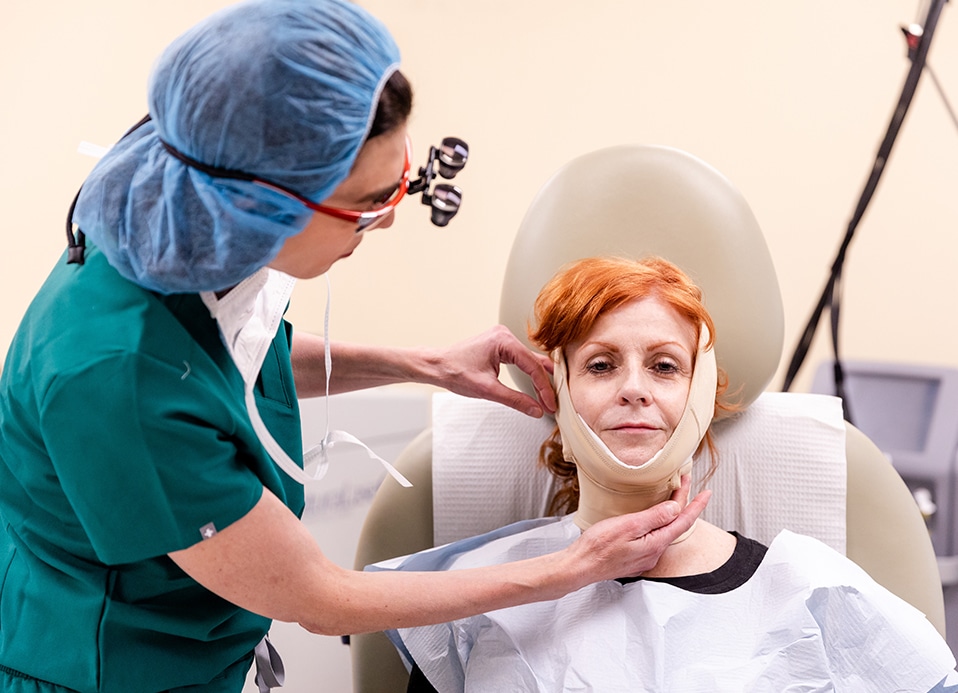 Facelift in Princeton New Jersey
(Rhytidectomy)
Aging of the face may be inevitable, but looking old is not. Facelift surgery, offered at Dr. Eugenie Brunner's Princeton, NJ facial plastic surgery clinic, has become extremely popular and is being sought by an ever-growing number of women and men who simply want to maintain a healthily, attractive, and youthful appearance.
What is a Facelift?
A facelift can "turn back the clock" and restore the youthful appearance that reflects the way you feel by removing excess skin and tightening sagging tissue.
Whether you are having a facelift to improve the advanced signs of aging or to remove mild jowling and minimal skin laxity, a facelift should make you look relaxed, refreshed, and more youthful. Many patients of our Princeton medical spa experience increased self-confidence. Friends may never guess that you had surgery…unless you choose to tell them!
Time, gravity, and years of exposure to the elements conspire to bring about the inevitable signs of aging in facial skin. As we age, the skin loosens, thins, and sags on the face and neck. Crow's feet appear at the corners of the eyes. Folds by the upper and lower lip, or marionette lines, develop. The jawline softens into jowls. The neck skin and muscle loosen, a wattle or double chin may form. As the platysmal muscle relaxes, vertical folds appear on the front of the neck. Wrinkles develop and pouches may form in the cheeks, jawline, and neck.
Considered one of the top facial plastic surgeons in Mercer County of New Jersey, Dr. Eugenie Brunner has performed hundreds of facelift procedures. Her extensive surgical expertise and comprehensive experience can allow you to look 10 to 15 years younger.
In some cases, additional treatments can achieve more comprehensive rejuvenation. Procedures that are frequently performed along with your facelift to give an overall harmonious appearance include eyelid surgery, brow lift, chin augmentation and neck liposuction. More than one procedure often can be performed at the same time without increasing discomfort or recovery time.
When you come in for your consultation, Dr. Brunner will formulate the best treatment plan to suit your specific needs. To learn more about facelift, visit medlineplus.gov.
What are the Benefits of a Facelift?
When performed by a skilled and highly trained cosmetic facial plastic surgeon, facelift surgery can restore a more natural and youthful appearance, allowing you to age more gracefully in the years to come. However, facelift surgery is not a one-size-fits-all procedure. Dr. Brunner customizes her treatments to the unique needs of each patient, creating results that are beautiful and natural-looking without looking overdone. Since we continue to age, a successful facelift will offer results for 10+ years in most cases.
Specifically, these are what a facelift surgery procedure can do for you:
Lift and tighten sagging skin (mid-face and in the neck)
Tighten facial muscles
Reduce deep creases under the eyes
Reduce folds and creases (nasolabial folds and marionette lines)
Remove jowls
Increase definition to the jawline
Create tighter, smoother skin with significantly fewer lines and wrinkles
Create a young, refreshed, and invigorated facial appearance
Boost your overall appearance
Facelift Consultation
During your one hour facelift consultation, a full medical history will be taken. The physical examination performed by Dr. Brunner will be performed at our plastic surgery center and focus on your age, genetics, skin type, skin elasticity, skin laxity, bone structure, soft tissue volume, and facial proportion.
It is important for you to discuss any pre-existing conditions, allergies, and previous surgeries. Dr. Brunner will ask what you like and dislike about your face. Once Dr. Brunner understands your expectations, mutual, realistic goals can be set and a treatment plan will be formulated specifically for you.
Who is a Good Candidate for a Facelift?
The ideal candidate for a facelift meets the below criteria:
Age is 40+
Is in good overall health
Nonsmoker (smoking interferes with the body's healing processes)
Has sagging skin on the face or neck that is not easily fixed by injectables or lasers
Has a positive outlook and realistic expectations
Dr. Brunner will also discuss any qualifications for surgery with you to help you determine if you're a good candidate for the procedure.
You'll know it's time for a facelift when you have significant lower face wrinkles and sagging skin, jowls, and poor jawline definition that can no longer be corrected by injectables or anti-aging serums. A simple test you can perform is to place your hands along both sides of your jaw and then gently lift and pull toward your ears. If you find that the results significantly improve your appearance, you could be a good candidate for a facelift.
 Other physical signs that may indicate the need for a facelift include muscle banding on the neck and noticeably sagging neck tissues. Additionally, if you feel dismayed because your aging appearance makes you look tired or upset, and it does not reflect the youthful, energetic, and confident person you are, then you may be ready for a facelift.
How to Prepare for a Facelift
For at least two weeks before surgery, you are required to refrain from:
alcohol
all aspirin products
ibuprofen
certain vitamins and herbal supplements.
These above products thin the blood and increase the risk of bleeding. Please tell Dr. Brunner about all the medications that you take, both prescription and non-prescription. Smoking interferes with circulation and healing, and must be stopped three months before surgery.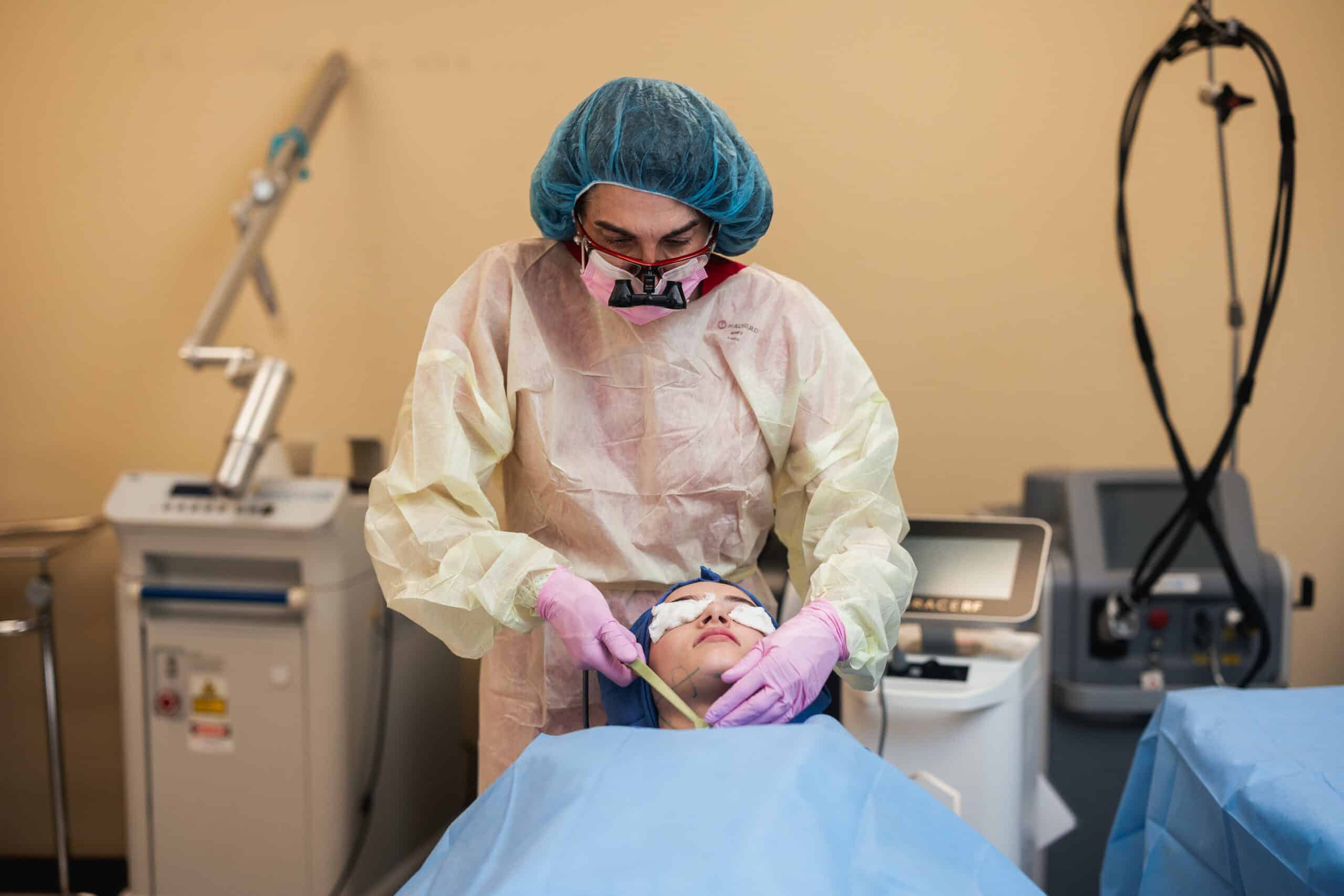 "Many patients experience increased self-confidence. Friends may never guess that you had surgery…unless you choose to tell them!"
Facelift Procedure Timeline
Facelift surgery takes about three hours. Unless other cosmetic procedures are being done at the same time, you can usually go home the same day of the surgery. The procedure is relatively painless and can be done with either twilight sleep or general anesthesia. The facelift is done by making an incision that is completely camouflaged by the ear and the hairline. The underlying muscles (SMAS) and tissues are tightened, giving you the "lift."
Facelift Postoperative Instructions and Recovery
After your facelift, you can go home or stay overnight at the hospital, depending on what you planned with Dr. Brunner. Immediately after the procedure, a soft cotton dressing will be wrapped under the chin and around the top of the head. This will be worn continually for the first four days after surgery. A removable support garment will be worn during the next 7 days. It can be removed briefly to bathe and wash your hair.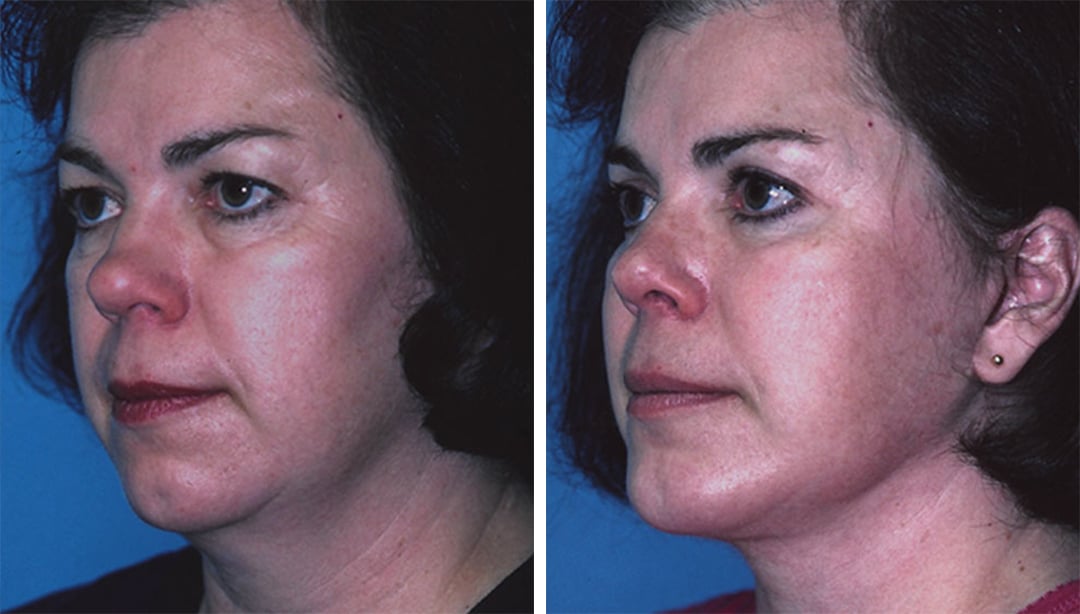 Antibiotics and pain medications may be prescribed. There will be some degree of swelling and bruising, which can be kept to a minimum by the application of cold packs, sleeping with your head elevated, and taking Arnica Montana pills. Strenuous activity should be avoided for three weeks after surgery.
Timing to return to work and full social activities is usually two weeks or less. Some bruising and swelling will always accompany a facelift. This usually subsides within one to two weeks. A little make-up, hairstyling, and a light scarf can help cover some of the small irregularities in the first two weeks after your surgery. Strenuous and full aerobic activity should be avoided in the first several weeks after surgery.
More Information
About Facelift Surgery
To help our patients make the best decision for their needs and goals, Dr. Brunner has provided answers to a selection of frequently asked questions (FAQs). If you would like to know more, please reach out to our skilled medical team to make an appointment.
When should I consider a facelift?
Many patients elect to have facelift surgery in their 50s and 60s, but there is no specific age that is ideal for this procedure. Some people experience significant signs of aging by their 40s, while others may not develop skin laxity and deep creases until they reach their late 60s or even 70s. If you are in good general health, a nonsmoker, and want to regain your youthful face, it could be a good time to undergo a facelift. Regardless of your age and concerns, Dr. Brunner can help you determine if this or another treatment will optimize your goals.
And if you desire a facial rejuvenation procedure that can produce dramatic results without undergoing a traditional full facelift, you may benefit from a Mini Facelift. Also called a Mini Lift, a Mini Facelift is designed to reduce the appearance of common signs of early aging that are limited to the mid-facial area. This procedure is often particularly beneficial for our patients in their 40s and 50s who are experiencing mild skin inelasticity along the jawline and neck. 
What concerns can this procedure address?
Facelift surgery is designed to achieve a more youthful look in the mid and lower face, including the jawline. As part of the natural course of aging, as well as other factors, skin laxity can develop, leading to sagging skin and deep creases in these areas. During facelift surgery, the skin and underlying tissues are tightened and lifted. As a result, firmer and smoother skin that lasts for many years can be attained.
Specifically, facelift surgery can address the following aging concerns:
Sagging skin and jowls
Heavy wrinkles along the cheeks and mouth
Deep creases and loose skin around the face and neck
Drooping facial muscles
Furthermore, by combining this technique with non-surgical treatments like dermal fillers and laser skin resurfacing, greater enhancement is possible. Dr. Brunner can provide details during your initial consultation.
Will the scars be visible?
The location of your incisions will depend on your unique treatment plan, but Dr. Brunner takes great care to make them as unnoticeable as possible. She typically places them within the hairline and behind the ear, making them fairly inconspicuous. Additionally, we offer state-of-the-art laser skin resurfacing therapy that can further reduce the appearance of scars.
How long will recovery take?
As an outpatient procedure, you should be able to return home the same day as the operation. We recommend that you take at least a week off from work, potentially more depending on your individual rate of healing and if other procedures were performed. Swelling, a feeling of tightness, bruising, numbness, and tenderness are common symptoms, and these should fade as you heal. Try to keep your head elevated, including when you sleep, to help expedite the recovery process. You should also avoid strenuous activity and exercise for at least a month, or as long as Dr. Brunner recommends. We will provide medication to help manage your pain, and your care and comfort are our highest priorities.
When will the results be final?
Benefits of your procedure will begin to be visible a few weeks to months after the operation. You are considered fully healed after about a year, but the vast majority of the swelling and other effects often subside after a couple of months. Some tingling or numbness can also take time to fade. You will see Dr. Brunner for several follow-up appointments to ensure you are healing as intended and on the path to optimal results.
How much does a facelift cost?
To provide the best service and results, every treatment plan is customized to suit the individual needs and goals of the patient. As a result, the price of a facelift will vary from person to person. The technique used, complexity of the procedure, and number of procedures included are some of the factors used to determine the final cost. During your initial consultation, Dr. Brunner and our medical team will review the fees associated with your treatment, including the surgeon's fee, anesthesiology fee, and hospital fee. The average cost of a facelift in 2016 was $7,048, per the latest statistics from the American Society of Plastic Surgeons. This number only represents the surgeon's fee and may not reflect Dr. Brunner's fee. If you're interested in plastic surgery financing, we work with a reputable lender that offers appealing terms and low-cost payment plans. We can help you determine if financing can help bring the cost of your treatment plan into your budget.
Are there any alternative treatments?
If you are not a candidate for facelift surgery, or if you prefer a non-surgical approach, we offer a range of options to help achieve your cosmetic goals. While only surgery can provide certain benefits, minimally invasive techniques, including dermal fillers and other cosmetic injectables can be used to address fine lines and wrinkles, volume loss, and other common signs of aging. Laser therapy can also enhance skin quality and texture. Mild skin laxity can also be improved with radiofrequency energy. As part of your initial consultation, Dr. Brunner will review all your options and help guide you toward the approach that best suits your anatomic needs, expressed cosmetic goals, and lifestyle preferences.
How do I choose the right plastic surgeon for a facelift?
Facial plastic surgery is complex and requires a great deal of skill and training. As a result, we recommend patients seek out a board certified facial plastic surgeon like Dr. Brunner to perform facelift surgery. While plastic surgeons are trained in a wide range of body and facial treatments, facial plastic surgeons specialize in cosmetic enhancement and reconstruction of the face and neck. This focused education provides an elevated level of knowledge that can deliver unparalleled results with the care and consideration you deserve. In addition to reviewing a potential surgeon's credentials, we advise patients to look at facelift before-and-after photos, ask plenty of questions, and talk about alternative options. The right surgeon will listen attentively, provide guidance (but not pressure), and make you feel well-informed and comfortable about your treatment plan.
Schedule a Facelift Consultation with Princton, NJ Top Plastic Surgeon
Dr. Brunner and her staff in Princeton, NJ will be happy to discuss a facelift or rhytidectomy with you. When you come in for your consultation, Dr. Brunner will formulate the best facelift treatment plan to suit your specific needs. Please contact us online or call our office (609) 921-9497 to schedule your private consultation in Mercer County.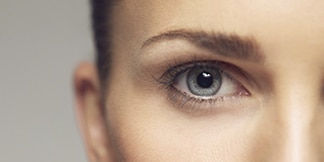 An eyelid lift or blepharoplasty can correct these issues and remove the puffiness and bags under the eyes that make you look worn and tired.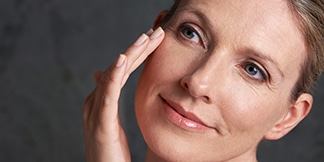 The Fraxel Re:pair laser is a non-surgical enhancement that is the premier fractional ablative CO2 laser designed for treatment of wrinkles, sun damaged skin, texture irregularities, acne scarring, brown spots due to sun exposure and aging, and generalized redness.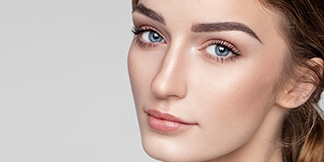 Rhinoplasty (a type of nasal surgery), also referred to as "nose reshaping" or a "nose job," improves the appearance and proportion of your nose, enhancing facial harmony and self confidence.
Regional & National Awards