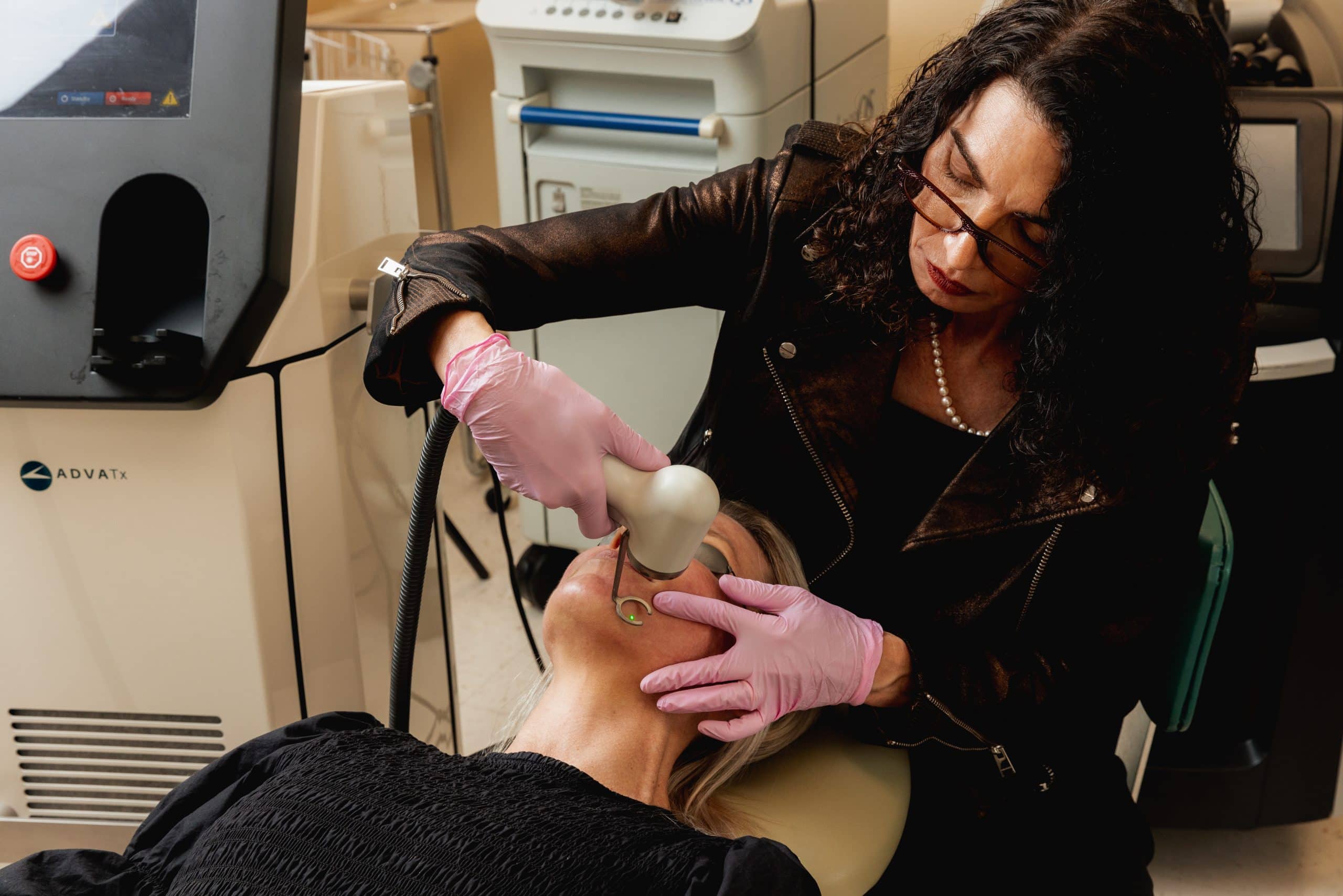 ADVATx by ADVALight
Changes in skin tone, texture, and appearance can occur at any age. State-of-the-art laser techniques make it possible to improve the health and beauty of the skin with minimal downtime and dramatic results. Dr. Eugenie Brunner, a top facial plastic surgeon in Central New Jersey, uses FDA-approved ADVALight laser therapy to address a wide range of concerns for children, teens, adults, and mature individuals.
What Is ADVALight Laser Therapy?
The ADVATx platform by ADVALight is an innovative solid-state laser therapy that uses one of two light wavelengths (589 nm or 1319 nm) to improve skin tone, texture, health, and appearance. ADVATx can provide immediate results for certain conditions, and most patients experience little to no discomfort or extended side effects and minimal to no recovery.
What Concerns Can ADVATx Treat?
Versatile and easy to operate, ADVATx can spot treat veins and lesions or improve overall skin appearance. Some of the common concerns ADVATx can improve include:
Acne
Acne Scars
Facial and Leg Veins
Redness
Rosacea
Pore Size
Skin Tone and Texture
Vascular Conditions
Fine Wrinkles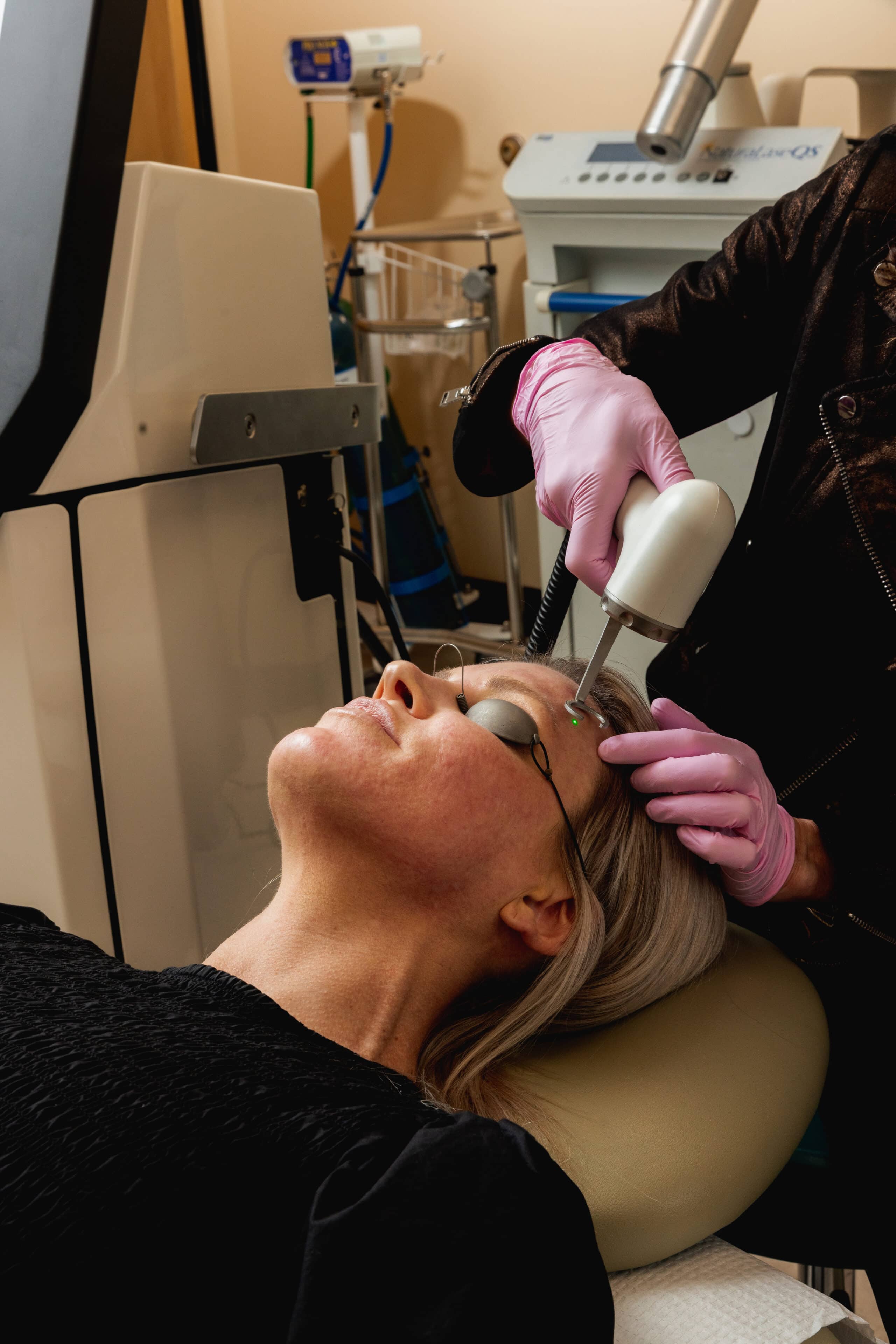 Dr. Brunner understands that pain and discomfort may deter patients from seeking desired cosmetic treatments. Fortunately, nerve blocking, a procedure that prevents pain signals from reaching the brain, allows patients to experience the transformative benefits of cosmetic procedures without discomfort. With over 25 years of experience in facial plastics and expertise in nerve blocking, Dr. Brunner can perform procedures at a leisurely pace for perfect, natural-looking results. Dr. Brunner's nerve-blocking technique, along with topical numbing creams and Pro-Nox™, is a game-changer in aesthetics.
Am I a Good Candidate for ADVATx?
One of the many benefits of ADVATx technology is how gentle the treatment is. This procedure can be performed on patients of all ages and most skin tones. Darker skin tones may require treatment with hydroquinone creams prior to initiation of treatment. If you are in good general health, have no open wounds in the treatment area, and desire skin improvement, ADVATx is likely suitable for your needs.
What Should I Expect During the ADVATx Procedure?
After your initial consultation to confirm that ADVATx is right for you, Dr. Brunner will use the handheld device to target your areas of concern using one or both wavelengths of light. The 589 nm laser is commonly used for redness, rosacea, facial spider veins, angiomas, and active acne. The 1319 wavelength is utilized for acne scars, fine wrinkles, and pore size. In some cases, Dr. Brunner combines ADVATx with VariLite laser treatment and/or Clear+Brilliant therapy for more comprehensive results. Procedure time for ADVATx alone is usually 15 to 30 minutes, although your experience may vary. Pain is uncommon, and no anesthesia should be necessary. To learn more about ADVALight Laser, visit advalight.com
What Is Recovery Following ADVATx Like?
Once your treatment is complete, you should be able to return to your normal activities. We recommend staying out of the sun for the first 24 hours of treatment, and we advise wearing sunscreen any time you are exposed to sunlight. Some redness may be visible at first, but this effect should fade within a few hours.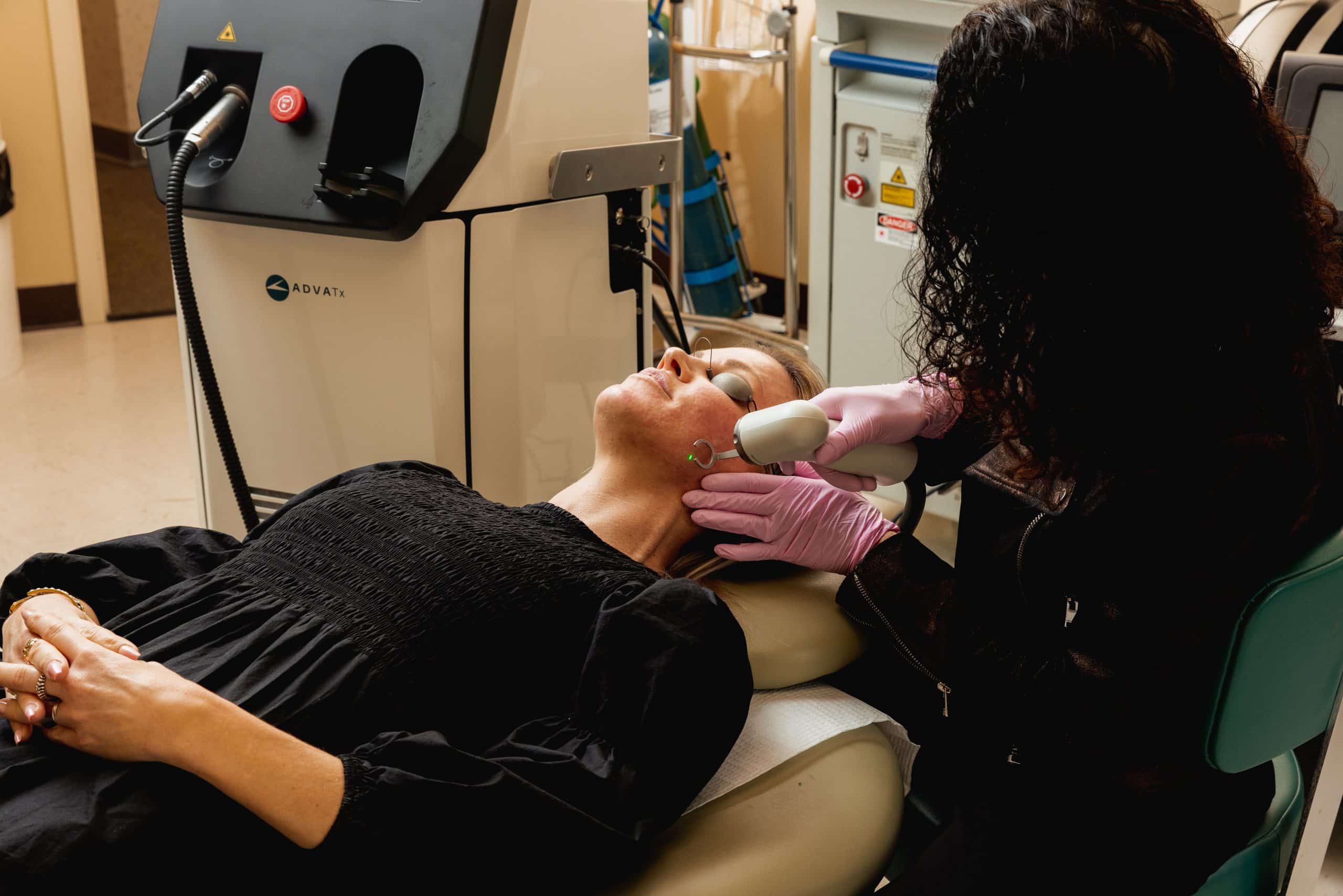 How Many ADVATx Treatments Will I Need to See Results?
For some conditions, particularly facial spider veins, patients can often see immediate reduction in the concern. Acne, rosacea, and common signs of aging may take several sessions to see results. We typically recommend spacing your procedures apart two to four weeks, depending on what you are working to improve. Our medical team will go over your recommended program in full with you at your initial consultation.
How Much Does ADVATxCost?
The price of ADVATx will depend on the size of the area you are treating and the number of sessions you need to achieve your goals. A comprehensive consultation is needed to determine the requirements of your particular treatment sessions. We want you to be well-informed and comfortable about every step, so please voice any questions or concerns you may have so we can help make your experience exceptional.
Talk to us to learn more about this innovative non-surgical treatment. Our medical team in Princeton, NJ is ready to help you schedule a consultation.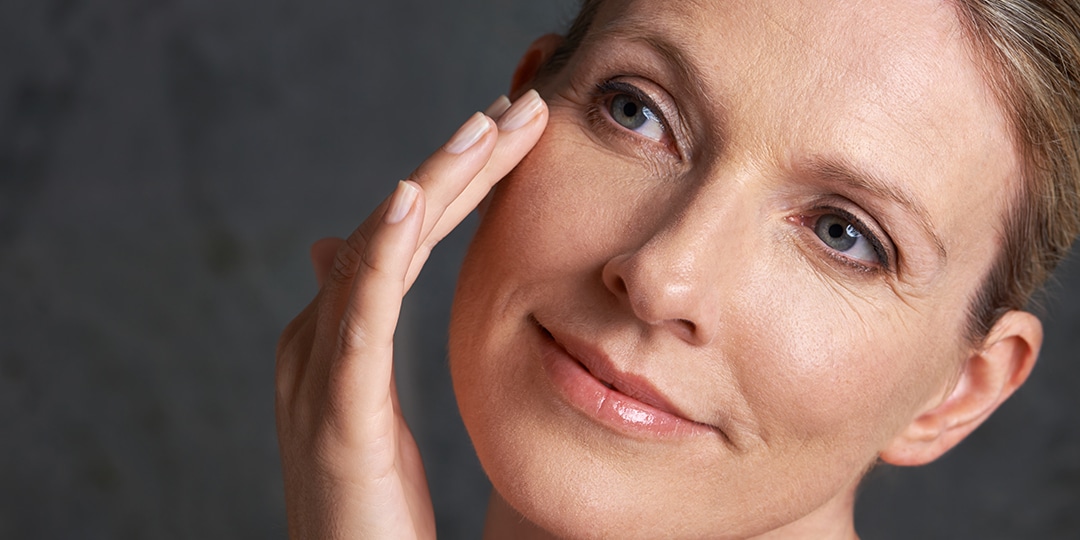 Dermal fillers and cosmetic injectables offer a way to soften the appearance of a wide range of concerns with typically quick results and minimal downtime.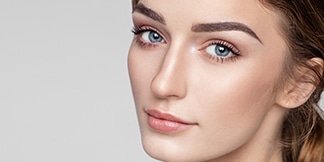 The Fraxel Re:pair laser is a non-surgical enhancement that is the premier fractional ablative CO2 laser designed for treatment of wrinkles, sun damaged skin, texture irregularities, acne scarring, brown spots due to sun exposure and aging, and generalized redness.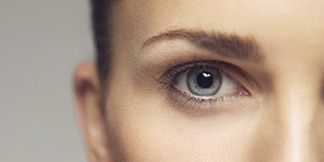 Botox® Cosmetic is a non-invasive injectable treatment designed to weaken the muscles that contribute to frown lines, deep forehead wrinkles, crow's feet, and platysmal bands along the neck. 
Regional & National Awards