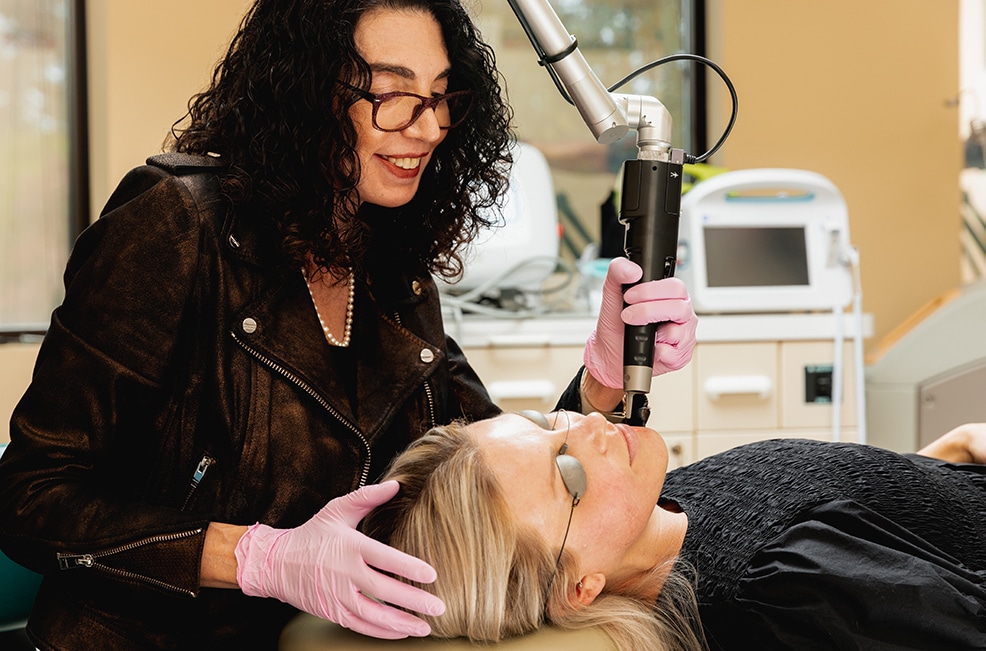 Tri-Zone Laser Lift: The Total Non-Surgical Makeover
Tri-Zone is Dr. Brunner's proprietary treatment for a non-surgical makeover. It incorporates innovative lasers and injectables to create beautiful, quick, and minimally invasive results beyond the capabilities of individual treatments alone.
Reclaiming one's youthful glow is now easier than ever, thanks to many non-surgical treatment options available today. At our Princeton, New Jersey medical spa, we offer a comprehensive array of aesthetic enhancement treatments that, when performed alone, provide superior results. Sometimes, however, we combine cosmetic procedures that take non-surgical skin rejuvenation to the next level with the Tri-Zone Laser Lift.
What is a Tri-Zone Laser Lift?
Dr. Brunner designed the Tri-Zone Laser Lift to target a wide range of skin concerns and transform your skin without the need for surgery. It utilizes three powerful treatments:
Smartlipo/FaceTite
Dermal Fillers
A non-invasive skin resurfacing laser (Clear + Brilliant and/or PicoSure)
By combining cutting-edge laser treatments with advanced injectables, Dr. Brunner can dramatically reverse the signs of aging by addressing wrinkles, age spots, sun damage, and other skin imperfections in a single, non-surgical skin tightening procedure.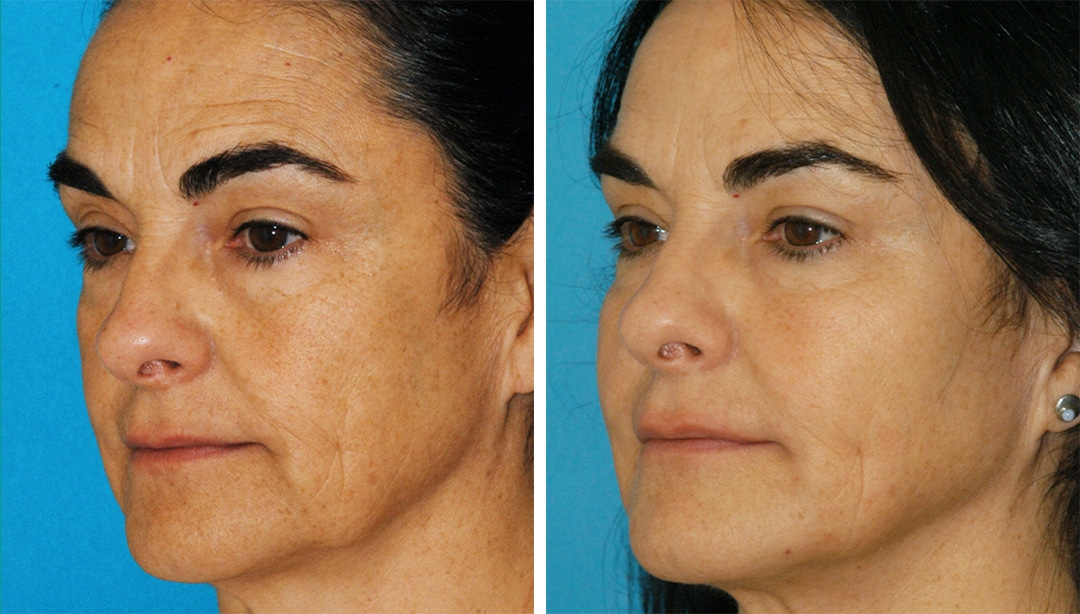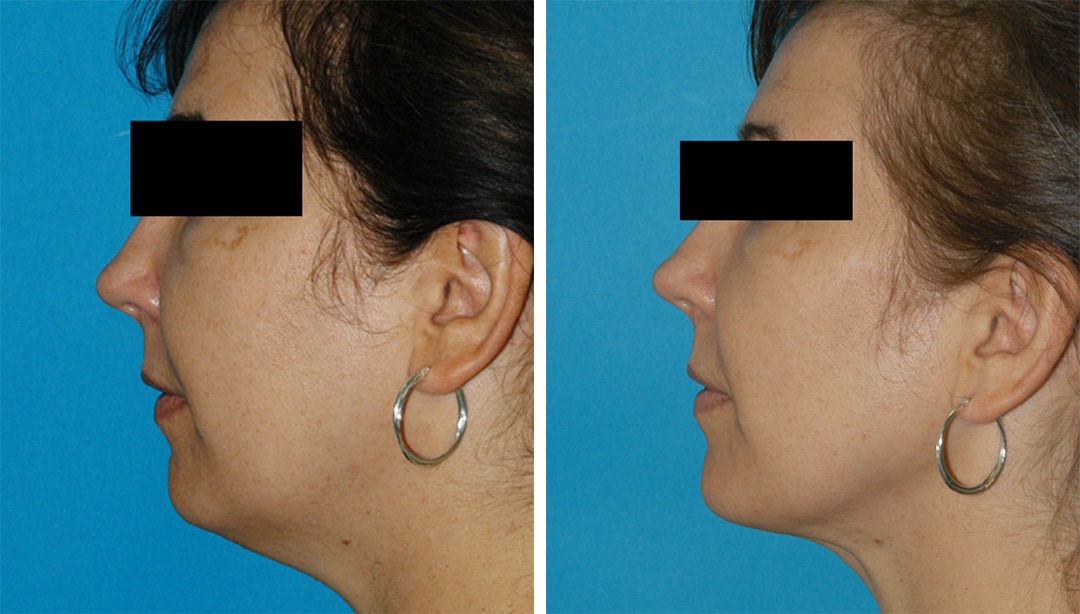 Benefits of Tri-Zone Laser Lift
Because it combines three powerful treatments, Tri-Zone offers a comprehensive skin rejuvenating solution to address the most common skin aging concerns. In addition, Dr. Brunner customizes treatment plans for each patient's unique goals.
Tri-Zone Laser Lift offers the following benefits:
Rejuvenates the skin and minimizes wrinkles and fine lines
Reduces skin laxity
Remodels fat in the face, jawline, and neck
Minimizes brown spots
Reduces acne scars
Diminishes pore size
Improves skin tone and texture
Repairs mild to moderate sun damage
Replenishes lost volume to enhance facial contours and symmetry
Stimulates collagen formation
Prevents some common signs of aging
Enhances skin radiance
This minimally invasive procedure can accomplish all these goals with less downtime than surgical treatment. Dr. Brunner also offers Pro-Nox™, a nitrous oxide inhalant, that can help relieve anxiety and discomfort during the procedure.
Dr. Brunner understands that pain and discomfort may deter patients from seeking desired cosmetic treatments. Fortunately, nerve blocking, a procedure that prevents pain signals from reaching the brain, allows patients to experience the transformative benefits of cosmetic procedures without discomfort. With over 25 years of experience in facial plastics and expertise in nerve blocking, Dr. Brunner can perform procedures at a leisurely pace for perfect, natural-looking results. Dr. Brunner's nerve-blocking technique, along with topical numbing creams and Pro-Nox™, is a game-changer in aesthetics.
How the Tri-Zone Laser Lift Works
You can better understand how the Tri-Zone technique can produce your desired results by knowing how each procedure works.
SmartLipo – An updated and less invasive version of traditional liposuction, SmartLipo is a laser-assisted liposuction procedure that utilizes laser energy to dissolve fat and stimulate skin tightening. The laser targets fat through a small cannula. Dr. Brunner then suctions out the liquified fat. Combined with collagen stimulation, skin tightens over the new curves to create a smooth, youthful appearance.
FaceTite – A minimally-invasive treatment that uses radiofrequency waves (sometimes accompanied by SmartLipo), FaceTite both sculpts and firms the treatment area. The treatment uses a narrow probe with electrodes that deliver radiofrequency energy to liquify fat cells. RF energy also helps stimulate collagen fibers beneath the skin for a significant boost in collagen in key areas. The result is tighter, firmer skin with enhanced facial contours.
Fillers –  Fillers are quick, minimally-invasive aesthetic treatments that can refresh your appearance. Dr. Brunner precisely injects fillers like Juvéderm® and Restylane®, and collagen stimulators like Radiesse® and Sculptra® to smooth out wrinkles and folds around the nose and mouth, restore lost volume, and enhance facial features. They may also treat shallow scarring and facial asymmetries and add fullness and definition to the lips.
Clear + Brilliant – This laser resurfacing treatment uses pulses of light to create microscopic treatment zones that replace damaged skin through new collagen production. The innovative technology prevents and corrects signs of aging, helping to develop fresh, healthy, and younger-looking skin.
PicoSure – This laser uses a specialized Focus Lens Array that creates microscopic, photomechanical reactions in the epidermis, leading to new collagen formation and elastin production while protecting the surrounding skin. The process enables skin revitalization with virtually no downtime, and studies have reported that the Focus Lens Array effectively treats facial wrinkles and pigmentation concerns like brown spots.
Who is a Candidate for the Tri-Zone Laser Lift?
Just about anyone who would like to address the age-related changes to their skin or would like to give their appearance a makeover without having to undergo surgery can benefit from a Tri-Zone Laser Lift.  Dr. Brunner will customize your treatment plan according to your aesthetic goals and overall facial structure. Those who would like to target their fine lines, wrinkles, sagging skin, sunken cheeks, and tired appearance are ideal candidates for the procedure.
Tri-Zone Recovery and Results
There is minimal downtime required after a Tri-Zone Laser Lift, significantly less time than recovering after a surgical facelift. You will need about three days to recover from SmartLipo and FaceTite, and you should avoid intense physical activity for one to two days to allow fillers to settle. The lasers, on the other hand, do not require any downtime. Your overall downtime depends on the types of devices used during your treatment.
The Tri-Zone Laser Lift provides both immediate and long-term results. Because of collagen production, you will likely continue to see improvement for up to 6 months after your treatment. Additionally, with proper skincare (UV protection) and healthy lifestyle habits, you can help prolong your makeover.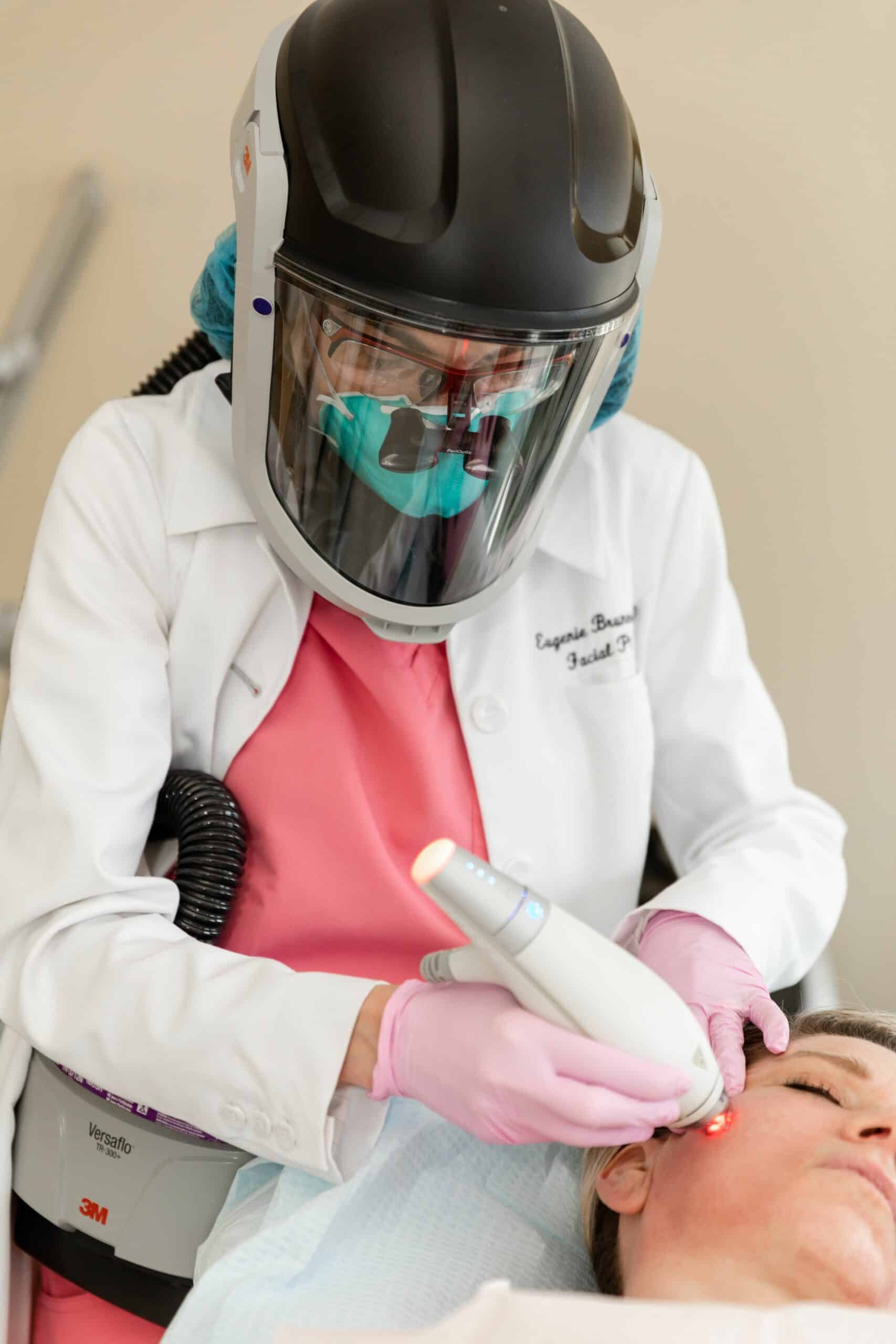 Give Your Skin a Makeover with a Tri-Zone Laser Lift at Our Medical Spa
Utilizing advanced technology, the latest minimally-invasive techniques, and a keen artistic eye, Dr. Brunner can help her patients achieve the most beautiful, natural-looking results possible. For more information about our non-surgical enhancement procedures and other cosmetic services, contact our Princeton, New Jersey medical spa today.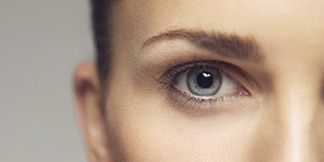 Botox® Cosmetic is a non-invasive injectable treatment designed to weaken the muscles that contribute to frown lines, deep forehead wrinkles, crow's feet, and platysmal bands along the neck.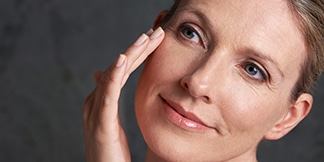 The Fraxel Re:pair laser is a non-surgical enhancement that is the premier fractional ablative CO2 laser designed for treatment of wrinkles, sun damaged skin, texture irregularities, acne scarring, brown spots due to sun exposure and aging, and generalized redness.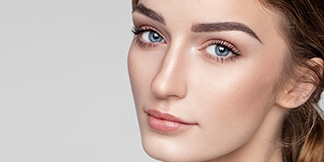 Rhinoplasty (a type of nasal surgery), also referred to as "nose reshaping" or a "nose job," improves the appearance and proportion of your nose, enhancing facial harmony and self confidence.
Regional & National Awards