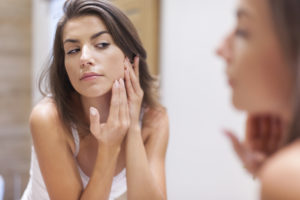 One of the most popular ways to achieve younger-looking skin without surgery or lasers, micro-needling with platelet-rich-plasma therapy offers noticeable rejuvenation of the treated area with little downtime. This innovative technique can soften fine lines and wrinkles, improve skin tone and texture, and reduce the appearance of facial and acne scars. Furthermore, treatments typically are brief—sometimes as short as 15 minutes—and cause minimal discomfort.
Many patients want to know how long to expect the benefits to last. The skin is in a constant state of changing, and the natural process of aging is always occurring. As a result, our board certified facial plastic surgeon, Dr. Eugenie Brunner, recommends receiving occasional micro-needling maintenance sessions to ensure long-lasting enhancement and to keep skin looking its best at any age.
Most patients will benefit from a series of four to six treatments initially, and we advise getting "touch-up" procedures every four to six months thereafter. With the right skincare plan, you can enjoy healthy, youthful-looking skin for life. Talk to us to learn more.