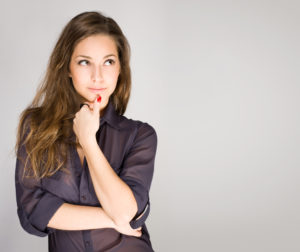 Finally acting on your desire for a cosmetic procedure can be very exciting, but there's also a lot to consider. One of the first tasks is identifying the facial plastic surgeon you would like to have perform your procedure. Choosing a qualified, extensively trained, and attentive surgeon can help to ensure your experience is as smooth as possible and your results are as anticipated. So how do you determine which doctor, from a broad selection, is right for you? By asking questions! We've outlined below some of the best questions you can put to a potential facial plastic surgeon to find out if they can aid you in your enhancement journey.
Are you board certified, and if so, by which organization?
        Facial plastic surgeons with extensive training are typically double board-certified by the American Board of Facial Plastic and Reconstructive Surgery and the American Board of Otolaryngology, just like Dr. Eugenie Brunner. Awards can also reveal a doctor's commitment to patient care. For instance, Dr. Brunner has earned the Castle Connolly "Top Doctor" award eight years in a row.
What is your philosophy regarding an optimal outcome?
        Do the doctor's aesthetics match your taste? Before-and-after photos can also prove helpful in deciding if a physician is right for you, so be sure and ask if they have some you can review.
Am I good candidate for this procedure?
        Always keep an open mind about the procedure you want. In some cases, another technique me be better suited to your unique needs and goals, and a good surgeon will be able to explain why you are or are not a good candidate for your requested treatment.
What are the risks involved with this procedure?
        All surgery carries some risk, and a skilled facial plastic surgeon will go over the potential complications, assess the likelihood of an issue, and explain how they plan to reduce the possibility of an incident occurring.
There are many more questions you can (and should!) ask during your meeting with a facial plastic surgeon. To read more, we invite you to check out Dr. Brunner's bio page.