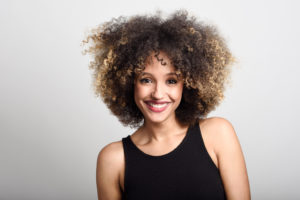 Surgery is not the only way to improve the appearance of the face. Non-surgical skin treatments can offer an excellent way to increase the skin's luminosity, soften fine lines and common signs of aging, and improve skin tone and texture. Two popular minimally invasive treatments are Clear + Brilliant® and micro-needling. One uses a gentle fractional laser to achieve the desired result, and the other stimulates skin healing and regeneration through microscopic injuries and the application of platelet-rich-plasma therapy. Both methods can correct acne pigmentation, fine lines, skin tone, and texture, so how do you choose?
Patients prone to hyperpigmentation as a result of skin treatments and individuals with darker skin tones may be more suited to micro-needling, as the effect is unusual with this treatment. The Eclipse® MicroPen® is also often best on very delicate or thin skin, such as around the eye area. Clear + Brilliant® is designed for all skin tones and types, however, and this laser treatment can go deeper into the skin for more comprehensive enhancement. Both techniques can be customized to suit the unique needs and goals of the individual.
The best way to determine if micro-needling or Clear + Brilliant® is right for you is to schedule a consultation and evaluation with our extensively trained facial plastic surgeon. Dr. Brunner will provide guidance and help you identify the ideal program for your skin.