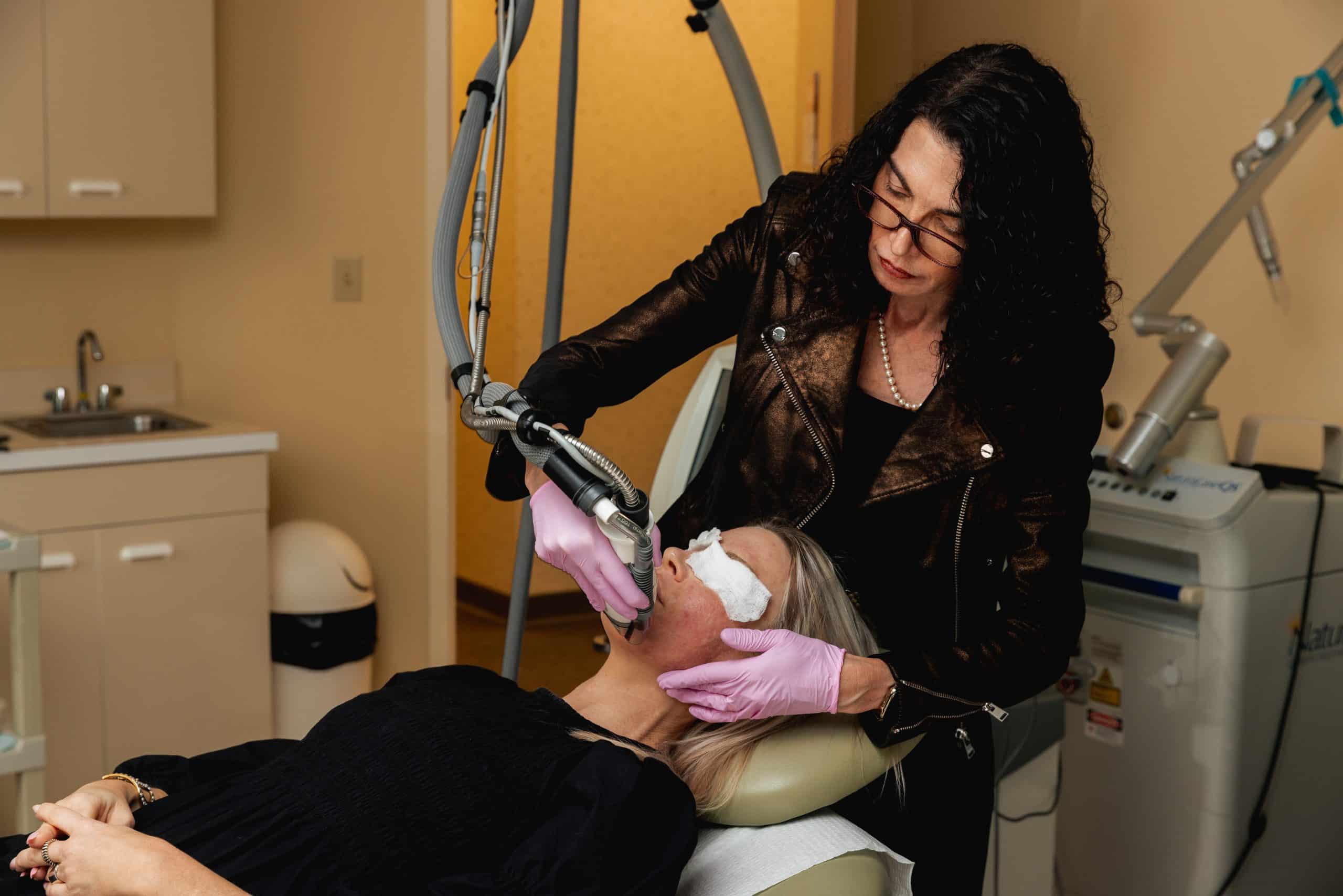 Fraxel DUAL Laser Skin Treatment in Princeton, NJ
Using non-surgical rejuvenation in the form of laser therapy can be an excellent way to restore the vibrant, youthful-looking skin many individuals desire. Aging, fatigue, sun damage, and other factors can often cause a number of common skin conditions, including brown spots, fine lines, uneven texture and tone, and even scars. The Fraxel DUAL laser is designed to diminish these concerns, as well as treat pre-cancerous lesions called actinic keratosis (AK) with minimal downtime and effective results. Our board-certified facial plastic surgeon and laser expert in Princeton, NJ, Dr. Eugenie Brunner, will develop a customized treatment plan that addresses both the surface and deeper layers of the skin for a smoother, brighter, and younger-looking appearance.
If you have additional questions about Fraxel DUAL laser, or if you wish to schedule a consultation with Dr. Brunner, please contact us today.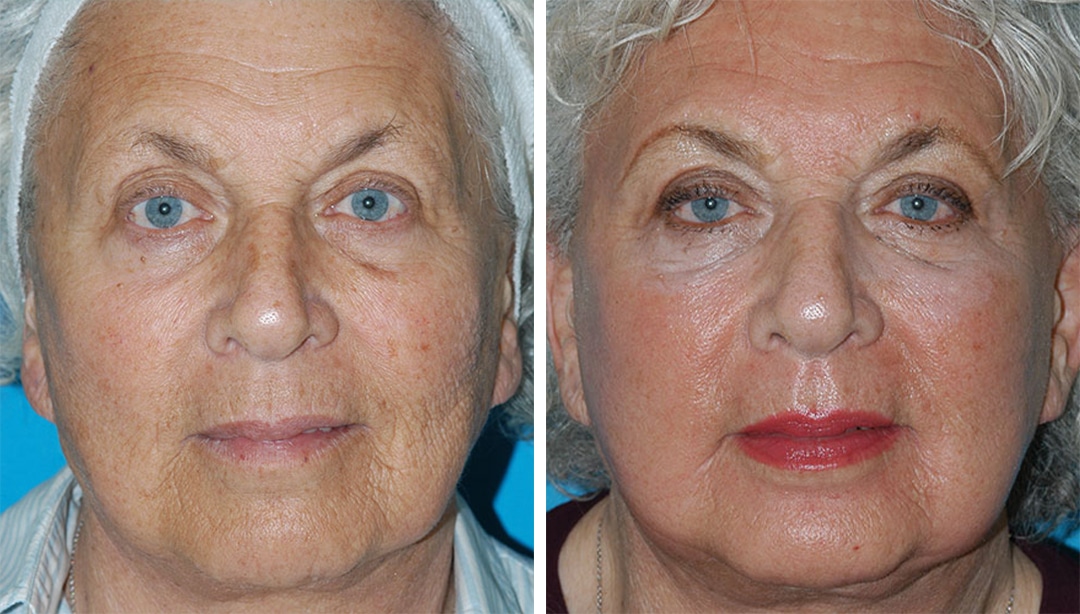 Dr. Brunner understands that pain and discomfort may deter patients from seeking desired cosmetic treatments. Fortunately, nerve blocking, a procedure that prevents pain signals from reaching the brain, allows patients to experience the transformative benefits of cosmetic procedures without discomfort. With over 25 years of experience in facial plastics and expertise in nerve blocking, Dr. Brunner can perform procedures at a leisurely pace for perfect, natural-looking results. Dr. Brunner's nerve-blocking technique, along with topical numbing creams and Pro-Nox™, is a game-changer in aesthetics.
How the Fraxel DUAL Laser Works
The Fraxel DUAL laser is a combination of two fractional laser therapies that each offer specific benefits by employing different light wavelengths. The first is the 1550 nm (nanometer) wavelength, which is designed to penetrate deeply into the skin to target acne scarring and moderate wrinkles. The second is the 1927 nm wavelength, and this mode typically offers pronounced improvement in skin tone, texture, and superficial signs of aging located closer to the surface of the skin. The Fraxel DUAL laser is highly customizable to suit the individual needs and goals of the patient, and treatment areas can include the face, neck, chest, arms, legs, and back.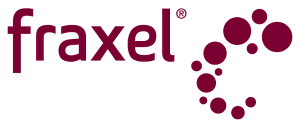 Fraxel DUAL is a non-ablative fractional laser. This approach typically offers reduced downtime and more rapid recovery than an ablative, non-fractional laser that is designed to vaporize the top layer of skin. During treatment, the areas of concern are targeted while surrounding tissues generally are left unharmed. This is intended to promote healing while stimulating the body's production of collagen for firmer, healthier, and more vibrant skin. To learn more about Fraxel DUAL, visit ncbi.nlm.nih.gov
Fraxel DUAL Laser Results and Recovery
Patients typically can expect to see improvement in their skin tone and texture directly following treatment. Many individuals report that their skin feels softer and smoother while appearing brighter and more even. Continued enhancement should occur over the course of three to six months within the deeper layers of skin, commonly providing long-lasting results when combined with a beneficial skincare regimen.
While immediate improvement is often visible after a single session, Dr. Brunner typically recommends a series of laser treatments to optimize results. She will tailor a procedure plan during the initial consultation that addresses each patient's unique concerns and desired outcome, with consideration taken for lifestyle and downtime preferences. Following laser therapy, some redness and swelling is normal, and these effects should fade quickly over a few days. Skin will also appear lightly sunburned or bronzed after each experience, and the targeted areas will begin to peel and flake during healing, revealing the beautiful new skin beneath. To schedule a consultation, contact our Princeton, New Jersey office today.
Schedule a Fraxel Dual Skin Laser Consultation in Princeton, NJ
Dr. Brunner and her staff in Princeton, NJ will be happy to discuss a Fraxel Dual Laser Treatment with you. When you come in for your consultation, Dr. Brunner will formulate the best treatment plan to suit your specific needs. Please contact us online or call our office (609) 921-9497 to schedule your private consultation.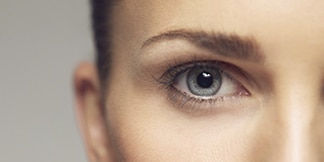 An eyelid lift or blepharoplasty can correct these issues and remove the puffiness and bags under the eyes that make you look worn and tired.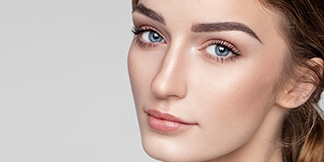 Rhinoplasty (a type of nasal surgery), also referred to as "nose reshaping" or a "nose job," improves the appearance and proportion of your nose, enhancing facial harmony and self confidence.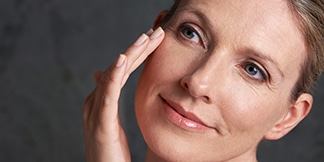 The Fraxel Re:pair laser is a non-surgical enhancement that is the premier fractional ablative CO2 laser designed for treatment of wrinkles, sun damaged skin, texture irregularities, acne scarring, brown spots due to sun exposure and aging, and generalized redness.
Regional & National Awards