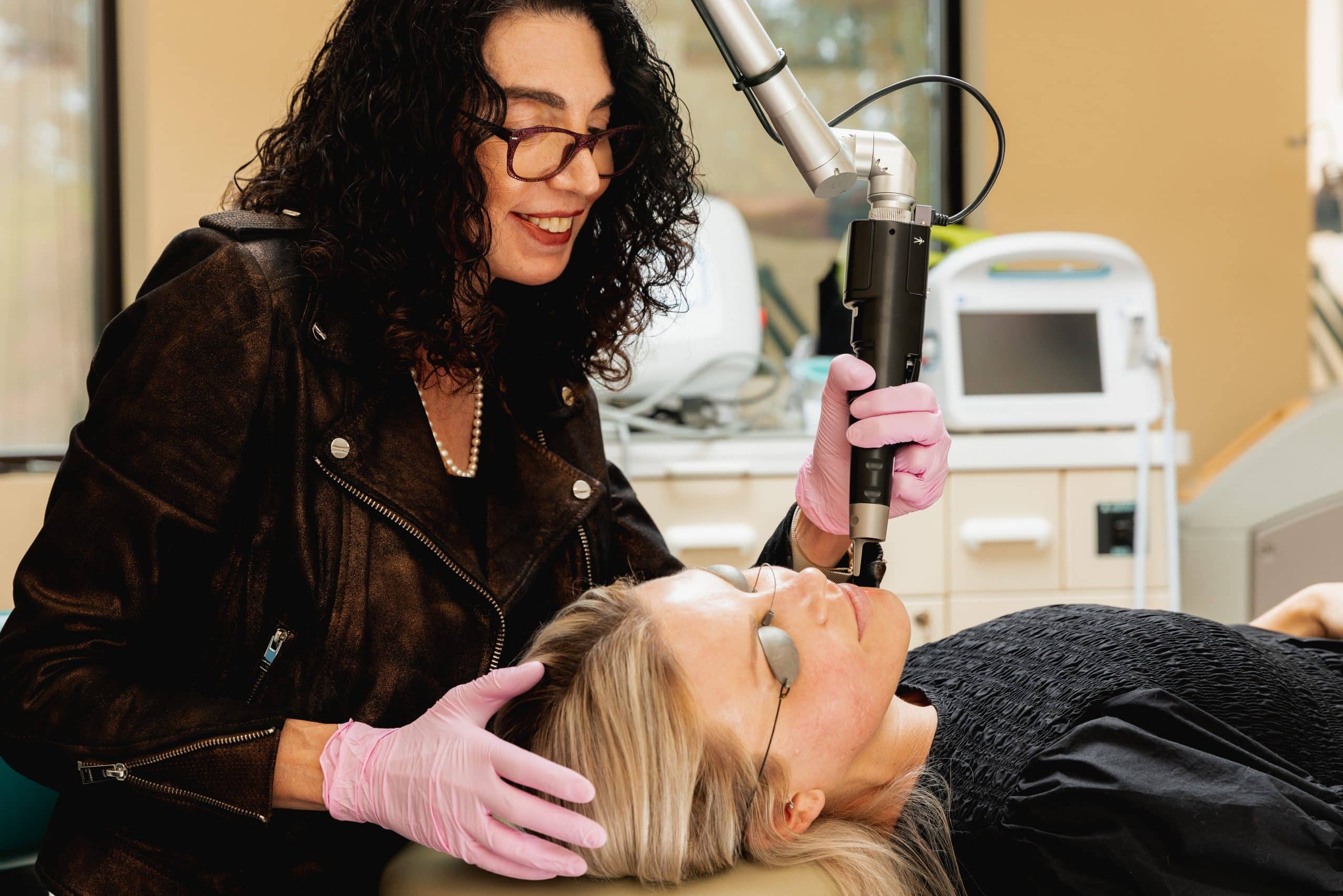 PicoSure Skin Rejuvenation in Princeton, NJ
As one of the most versatile laser technologies available, PicoSure can provide a wide range of cosmetic benefits. While also used to remove tattoos, this innovative device can reduce the appearance of acne scars, minimize brown spots and sun damage, and diminish visibility of many common signs of aging. As an extensively trained facial plastic surgeon in Princeton, NJ, Dr. Eugenie Brunner customizes PicoSure treatment to optimize the singular needs of each patient. With her expansive selection of laser modalities, she can select the best technique for your anatomic characteristics and desired outcome.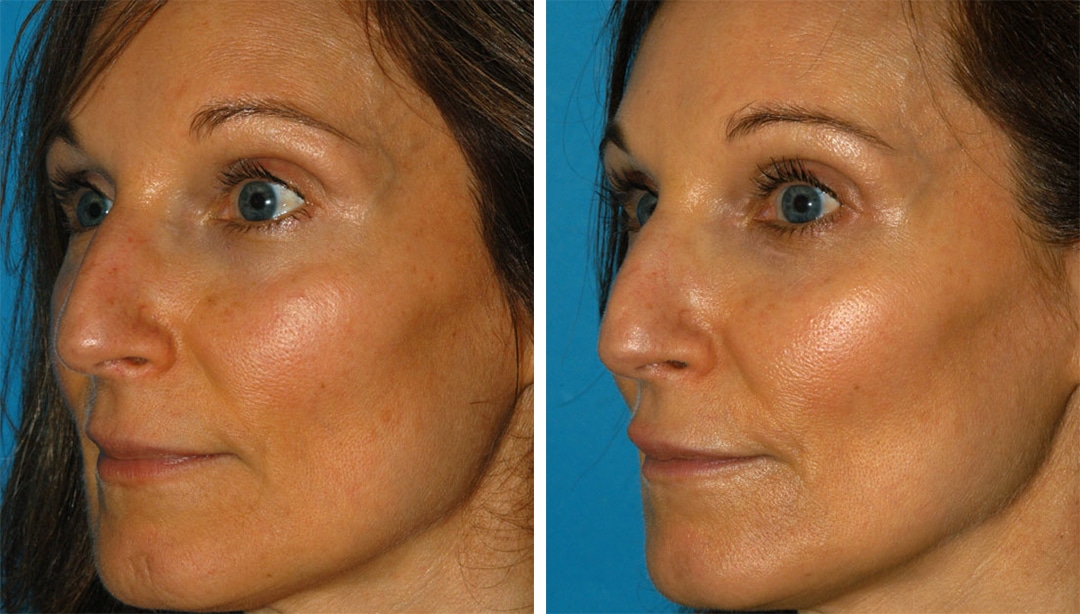 Dr. Brunner understands that pain and discomfort may deter patients from seeking desired cosmetic treatments. Fortunately, nerve blocking, a procedure that prevents pain signals from reaching the brain, allows patients to experience the transformative benefits of cosmetic procedures without discomfort. With over 25 years of experience in facial plastics and expertise in nerve blocking, Dr. Brunner can perform procedures at a leisurely pace for perfect, natural-looking results. Dr. Brunner's nerve-blocking technique, along with topical numbing creams and Pro-Nox™, is a game-changer in aesthetics.
What other benefits can PicoSure offer?
PicoSure technology is particularly well-suited to address unwanted tattoos. The device emits a picosecond pulse—a pulse of light that lasts a trillionth of a second. For comparison, the Q-switched laser uses a nanosecond pulse, which lasts a billionth of a second. This intensely quick burst creates a photomechanical effect that breaks up tattoo pigment without heating up surrounding tissue as much as other lasers, causing less harm and discomfort. As a result, lower settings can be used while achieving better clearance of the tattoo. But the PicoSure can accomplish more than just tattoo removal. The PicoSure laser uses a specialized Focus Lens Array that stimulates new collagen and elastin production and protects the surrounding skin. This Focus Lens array is used to:
Minimize brown spots and sun damage
Rejuvenate the skin and minimize fine lines
Stimulate collagen formation
Reduce acne scars
Enhance skin radiance, creating the "Pico Glow"
To learn more about PicoSure laser, visit ncbi.nlm.nih.gov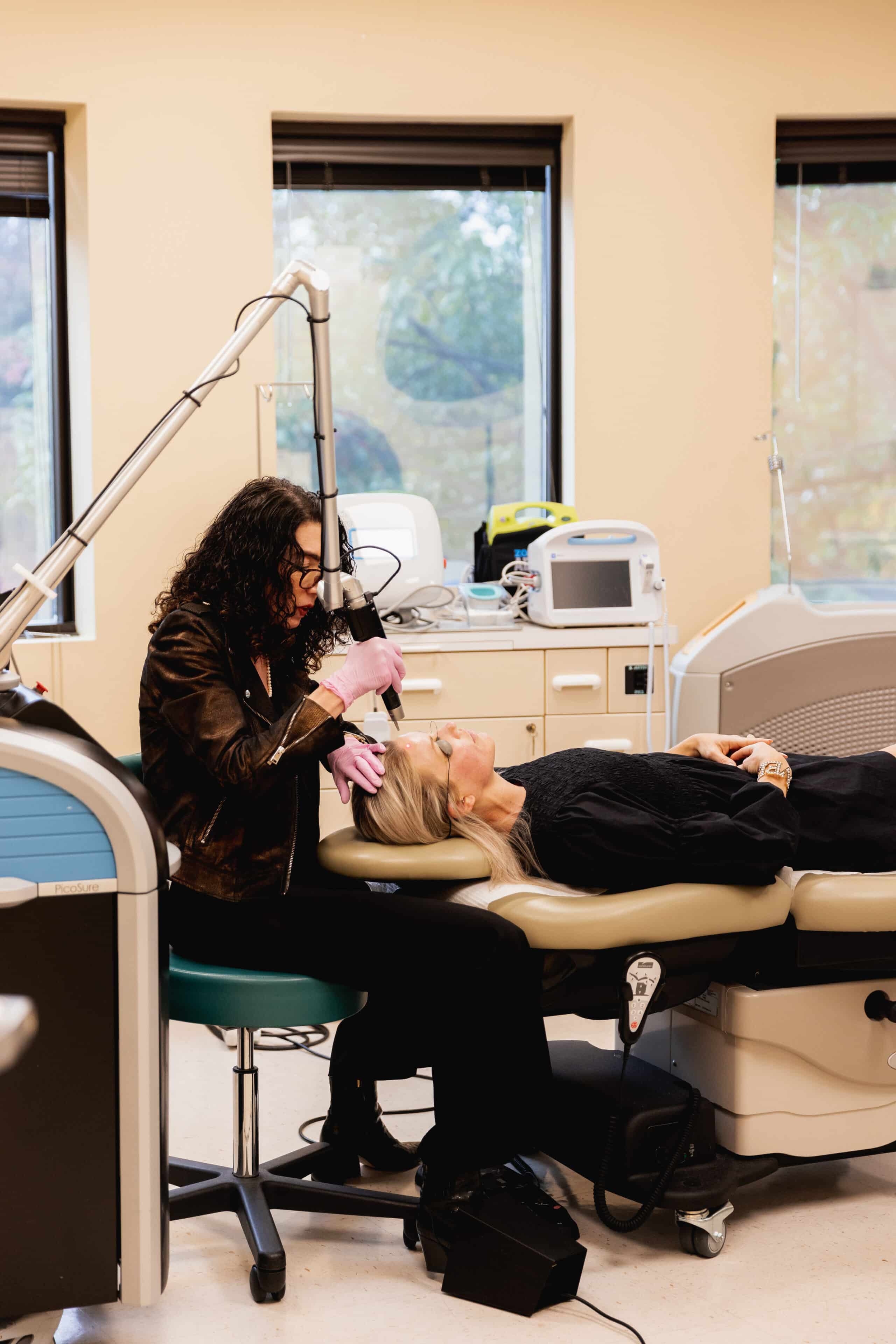 Am I a good candidate for this treatment?
While an excellent treatment for many people, PicoSure is not appropriate for all patients. PicoSure may not be the best option for individuals with darker skin tones. Dr. Brunner can help you determine if PicoSure or another laser treatment will be better suited to your skin type, skin tone, and cosmetic goals. Additionally, it's important to stay out of the sun for a short period following treatment, and you should be diligent about wearing sunscreen every day to protect your skin, which may be sensitive after the procedure.
How many sessions will I need?
The number of treatment sessions and their frequency will depend on a number of variables. For skin rejuvenation, usually two-to-five procedures can achieve the discussed outcome, although your experience may vary. For tattoo removal, everything from the depth of the ink, the type and color of the ink, the age of the tattoo, and other factors will play a role. Dr. Brunner from Princeton, NJ can provide an estimate during your initial consultation.
Does it hurt?
For PicoSure skin rejuvenation, a topical skin numbing cream is applied to your face approximately 30 minutes prior to your procedure. The PicoSure laser skin rejuvenation procedure feels like a fast, light snapping sensation and is typically well tolerated. Just like getting a tattoo, removing a tattoo can be an uncomfortable process, but everyone's pain tolerance varies. Dr. Brunner strives to deliver the best experience possible while in her care, and she can provide some options to help make this procedure go more quickly. The good news is, with PicoSure you often need fewer treatment sessions than with other laser therapies and you also often see a more noticeable reduction in pigment.
What alternative treatments are available?
Dr. Brunner, located in Princeton, NJ, is extensively trained in an expansive selection of laser therapies, which are available at our state-of-the-art practice. In addition to PicoSure technology, we offer Q-switched laser for tattoo removal. We also have a wide range of laser skin resurfacing options that are designed to address fine lines, sun damage, uneven skin tone and texture, and other concerns. During your initial consultation, Dr. Brunner will listen to your cosmetic goals and work with you to find the optimal approach for your needs and desired outcome.
For more information about the PicoSure laser or other laser therapies from our practice, please contact us today. Our friendly and knowledgeable medical team can answer questions and help you schedule a consultation.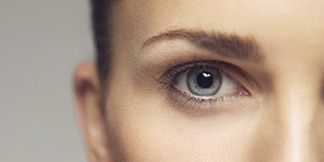 Botox® Cosmetic is a non-invasive injectable treatment designed to weaken the muscles that contribute to frown lines, deep forehead wrinkles, crow's feet, and platysmal bands along the neck.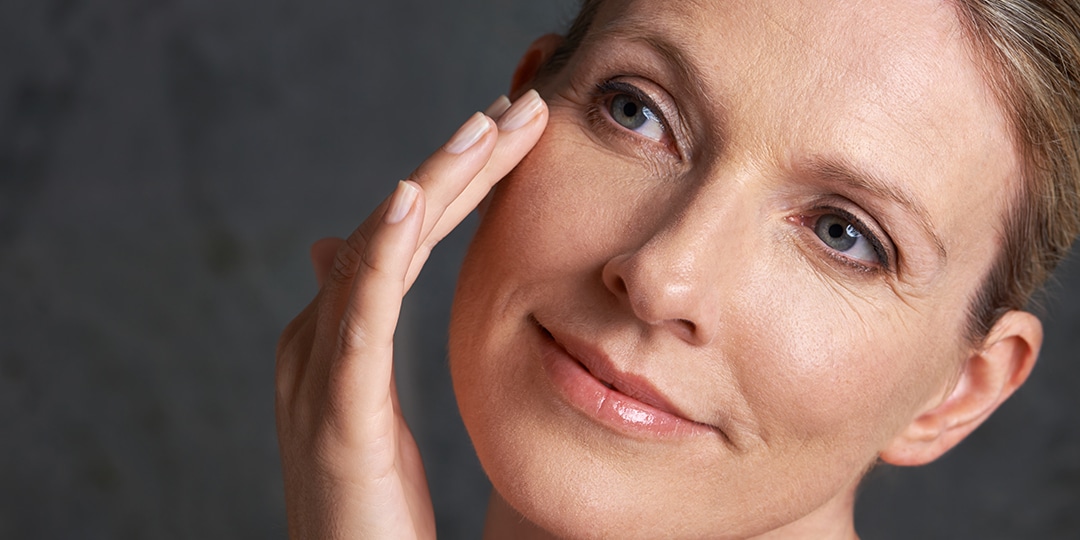 Dermal fillers and cosmetic injectables offer a way to soften the appearance of a wide range of concerns with typically quick results and minimal downtime.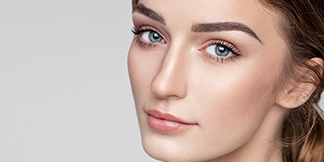 A facelift can "turn back the clock" and restore the youthful appearance that reflects the way you feel by removing excess skin and tightening sagging tissue. 
Regional & National Awards