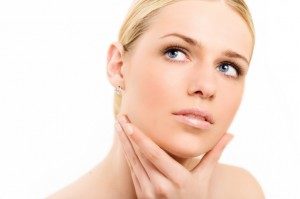 As you age, your skin ages with you — wrinkles, blemishes, scars, and other marks can leave your skin looking older and more tired. This can be not only damaging to your physical appearance, but to your self-esteem and confidence as well. Out of the many viable options for improving your skin, chemical peels present an effective solution.
Safely used for over 100 years, chemical peels are a great way to freshen up your appearance and eliminate blemishes and signs of aging. This minimally-invasive procedure works to improve your skin tone, texture, and acne by removing the damaged outer layers of skin, and is one of the most versatile and effective options in the fight against aging.  If you're still not sure if chemical peels are right for you, here are some of the top reasons to explore them in Princeton, NJ.
Top 5 Reasons to Explore Chemical Peels
A natural solution. When people hear the words "chemical peel," many automatically think of something toxic and man-made. However, most of the acids used in the treatments are naturally found in plants or the human body – like glycolic peels, which are so natural they can be used during pregnancy.
Quick results. After just a few days, your skin can begin to show signs of significant improvement. With the proper skin care and repeated treatment sessions, patients' results can be enhanced.
Minimal downtime. The stronger the peel, the longer the recovery period will be. Light peels may require no downtime at all, though stronger peels may take a few days to a few weeks to fully heal.
Designed for you. Never a one-size-fits-all approach, your doctor can help find the peel that best suits your individual needs and skin type.
No lasting side effects. When performed by a trained professional, chemical peels should not leave you with burns or in pain. While some redness and peeling may initially occur, these effects do not typically last long.
To learn more about chemical peels, visit healthcare.utah.edu
Chemical Peels in Princeton, NJ
To learn more about chemical peels or any of the cosmetic treatments we offer, we encourage you to contact us today and schedule a consultation.  Our offices are located in Princeton, and you can reach us directly at (609) 921-9497.  We look forward to meeting you!