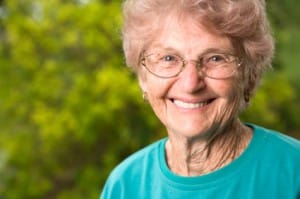 Over time, many women experience visible signs of aging, including frown lines, creases between the eyebrows, and sagging brows. For these patients, a brow lift or forehead lift at Dr. Eugenie Brunner's Princeton, NJ office may be the answer.
Common Brow Lift Questions
So, how can a brow lift benefit you? Let's take a closer look, by answering some common questions:
What is a brow lift? Also known as a forehead lift, a brow lift is a surgical procedure. It is designed to improve signs of aging, smooth frown lines & forehead wrinkles, and improve crow's feet. Perhaps the most important benefit of the surgery is that it tightens excess skin and subtly lifts the brow, leaving the patient with a youthful, rejuvenated appearance. Brow lifts are performed for cosmetic reasons, although they also correct sagging brows, which can impair vision.
Am I a good candidate for a brow lift? The best candidates for brow lift surgery are otherwise healthy individuals, who simply want to improve their appearance, by eliminating unwanted signs of aging or stress, such as wrinkles and loose skin. The procedure can be performed at any age, although most patients who seek the surgery are over the age of 35. Patients must also have realistic expectations about the surgery, since a brow lift cannot stop the aging process, although it often helps patients look and feel younger.
What happens during the surgery? The surgery is performed with either general anesthesia, or twilight sleep. Incisions will need to be made to correct sagging skin, and facial wrinkles. The procedure usually takes about an hour and a half to complete. Patients can go home immediately following the surgery.
Will I experience any side-effects after surgery? In most cases, patients will experience few side-effects  following a brow lift. However, some side-effects may include temporary bruising, irritation, or swelling around the eyes. Patients may also experience temporary dry eye following surgery, though this can be alleviated with the use of eye drops. Most patients will be able to return to all their normal activities within weeks of their brow lift surgery!
To learn more about brow lift, visit medlineplus.gov
Brow Lift, Forehead lift Surgery in Princeton
If you are interested in a brow lift or forehead lift and would like to learn more about the treatment, contact us today to schedule a consultation with Dr. Brunner. Our office is located in Princeton, New Jersey, and you can reach us at 609.921.9497. We look forward to hearing from you!