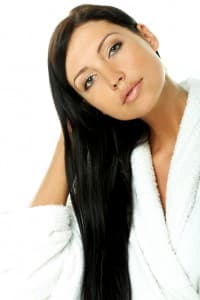 Over time, common skin issues such as wrinkles, scars, sun damage, and blemishes can take a toll on your skin. Plus, these skin issues can cause your self-esteem to decrease significantly. Chemical peels offer one way to restore your skin to its former glory.
Chemical peels have been used safely for many years, and are considered an effective way to restore your skin and reduce noticeable signs of aging. They're minimally invasive and can improve the overall tone and texture of your skin by removing its damaged outer layers.
Are chemical peels right for you? Take a look below to learn more about how they can restore your skin! Also, check out the detailed analysis on Chemical Peels from NIH
Safe procedure, natural results. Many people are intimidated when they hear the words "chemical peel." However, there is no reason to be afraid of these treatments! The acids used in this procedure are actually found naturally within plants or the human body.  For example, glycolic peels can even be used on pregnant women.
Quick process. Do you want to go through an invasive treatment, and then wait a long time to see any results? Your answer is likely "no!" Fortunately, chemical peels can be performed in a very short period of time, and the patient will begin to see results after only a few days.  Light chemical peels usually require no downtime, while stronger chemical peels may require a few weeks to heal completely.
Tailored to fit your needs. Chemical peels are not a "one-size-fits-all" type of procedure. We recognize that your skin, just like you, is unique and often needs special care. We will work with you, so you can experience the best results possible!
Few side-effects. While some patients may experience temporary redness or peeling, side-effects will typically not last long. When done by a trained professional, chemical peels will leave you looking (and feeling) youthful and rejuvenated!
Chemical Peels in Princeton, NJ
To learn more about chemical peels or any of the cosmetic treatments we offer, we encourage you to contact us today and schedule a consultation with Dr. Brunner.  Our offices are located in Princeton, and you can reach us directly at (609) 921-9497.  We look forward to meeting you!