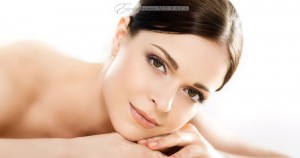 In most cases, the natural process of aging affects more than just one confined area of skin. For instance, you may notice wrinkles and skin laxity on your face and neck, stretch marks on your abdomen and thighs, and stubborn pockets of fat on your hips and stomach. What if there was a way to address multiple concerns with the same device? Now there is! Dr. Eugenie Brunner, our double board certified facial plastic surgeon, offers Fractora™ RF at our state-of-the-art practice. This innovative, multi-modality application can enhance the skin's appearance on your face and body with beautiful results and little downtime.
So how does Fractora™ RF have so many benefits? The device comes equipped with several applicators that allow Dr. Brunner to treat a wide range of common concerns. The original Fractora™ RF combines radiofrequency (RF) energy with micro-needling to stimulate natural growth factors and collagen production in the skin. This technique can reduce the appearance of fine lines, acne scars, hyperpigmentation, and inelasticity on the face and neck.
The second applicator, Forma™, works similarly to the Fractora™ by using RF energy, but this device can cause comprehensive, non-invasive skin tightening. There are no microneedles used during this procedure; thermal energy created by the RF helps stimulate collagen production and the body's natural healing process to achieve results. An added benefit is there is absolutely no recovery!.
Finally, the BodyFX™ contouring system uses thermal energy to gently heat fatty tissue in common "problem areas." As a result, the fat cells break down and can be eliminated through natural metabolic processes. Say goodbye to love handles!
Rarely does nature decide to focus its effects on just one body part, so why should your rejuvenation system? Contact us today to find out more about Fractora™ RF or to schedule a consultation with Dr. Brunner.