Loose skin is a common condition with various causes, including genetics, aging, weight gain, and even sun exposure. It can lead to a lack of confidence in one's appearance and make individuals appear older and less healthy.
Fortunately, several treatments are available to help firm and tighten loose skin, such as lasers, energy-based devices, and surgical procedures. These innovative procedures are some of the best skin tightening treatments that can also offer rejuvenating benefits.
What causes loose skin?
Loose skin is caused when the inner layer of skin, or dermis, loses its natural ability to stretch and rebound. While genetics and age are primary factors, other causes of loose skin can include:
Weight loss
Pregnancy
Sun exposure
Smoking
Alcohol
Ultimately, all these factors can lead to a lack of elasticity and firmness in the skin. As we age, our skin loses its natural ability to bounce back and retain its elasticity. This is due to the breakdown of collagen and elastin, two vital proteins that make up the dermis.
The combination of these two proteins is critical in maintaining skin firmness, as they provide the structure that enables the skin to stretch and contract.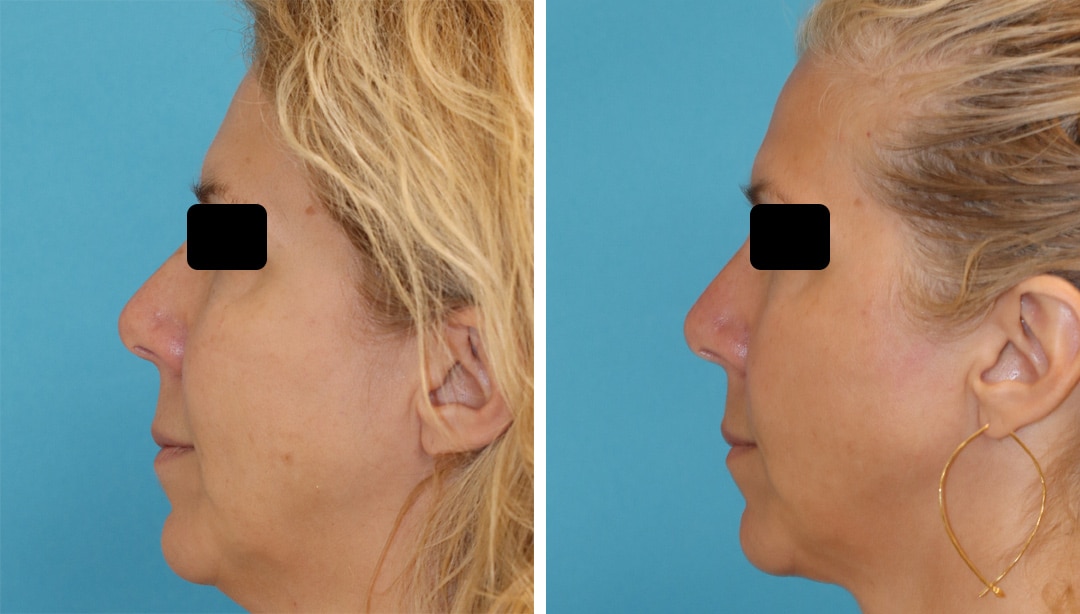 Best skin tightening treatments to combat skin laxity
There are treatments available that can help tighten loose skin and restore its firmness. The most common treatments are lasers and energy-based devices, which can be used to stimulate the production of collagen and elastin. These procedures can help to firm and lift sagging skin and reduce the appearance of wrinkles and lines.
Surgery is also an option for tightening skin, although it is not always necessary if non-invasive methods are effective. Several of the best skin firming treatments include:
Ellacor
Ellacor is an advanced skin tightening treatment that utilizes micro-coring technology to treat laxity and other signs of aging like wrinkles and lines in the mid to lower face. Micro-coring is a fractional tissue extraction that removes excess skin with a tiny hollow needle which triggers the body's natural healing response.
The ultrafine needles stimulate collagen and elastin production to firm the skin over time without creating scarring. A treatment can last approximately 30-45 minutes, and patients can see visible results several weeks after a session, with optimal results after 2-3 sessions.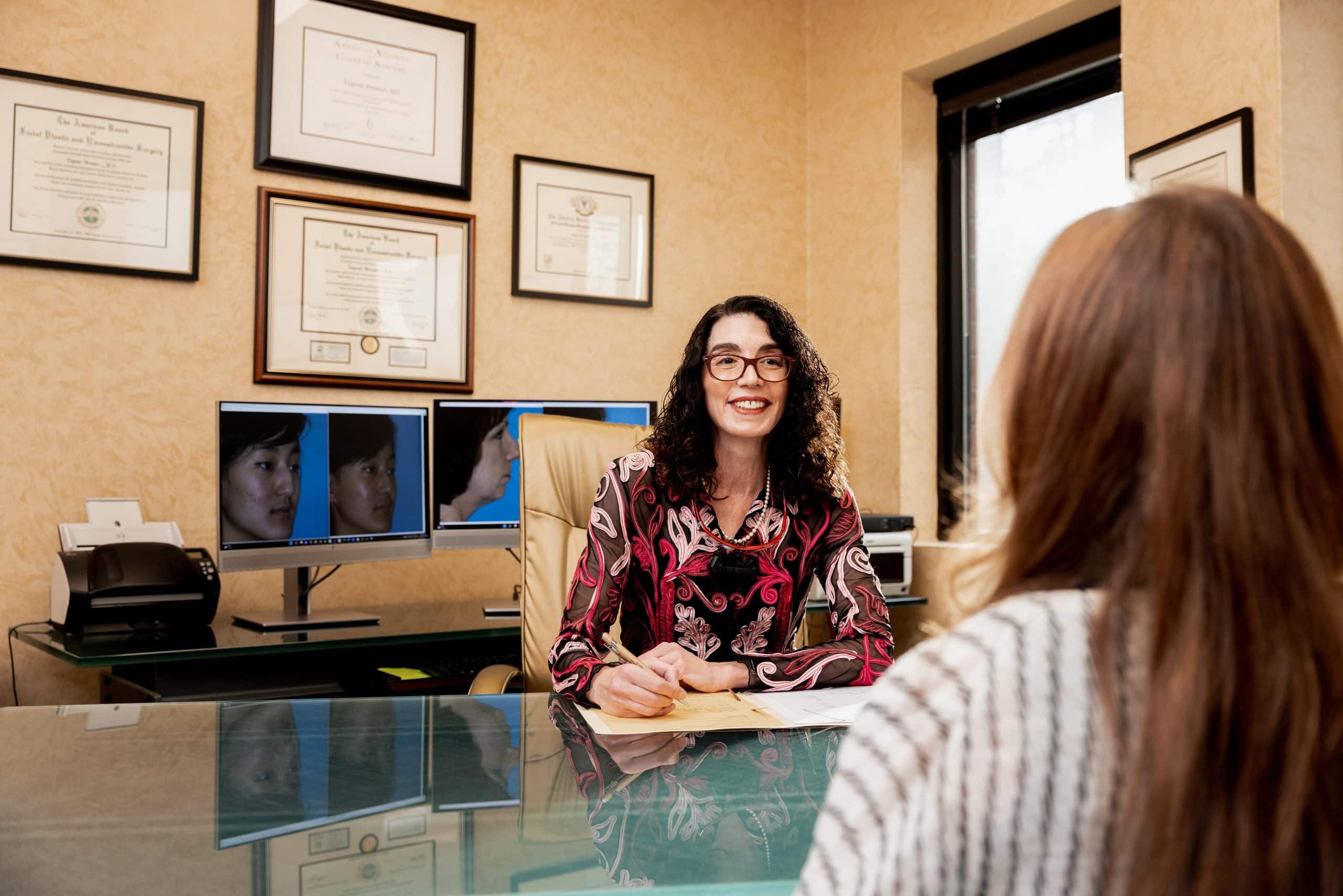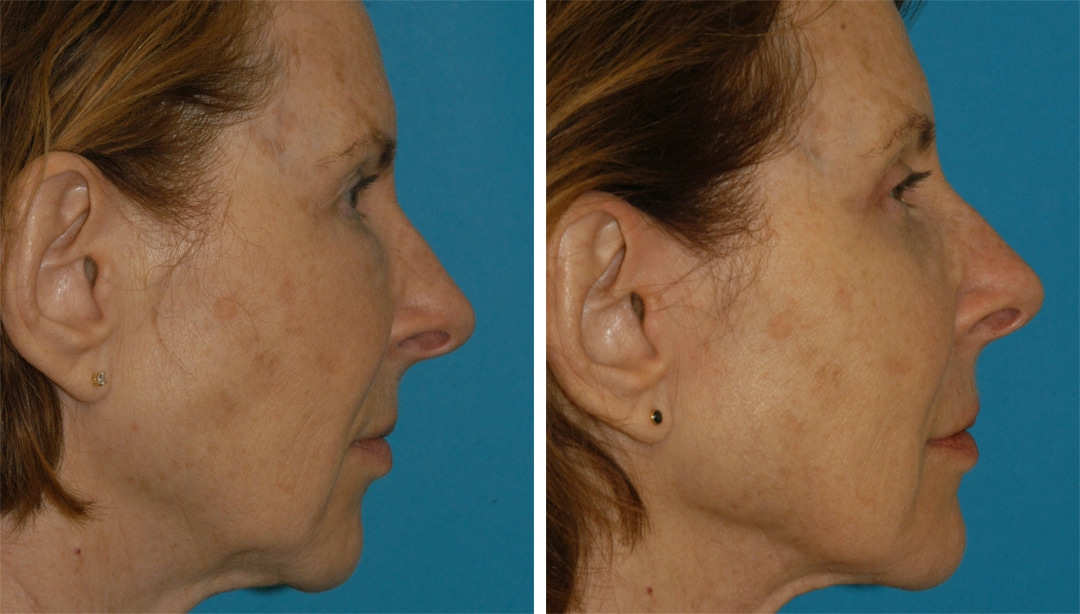 Embrace RF
Embrace RF is one of the best procedures to tighten skin that combines FaceTite and Morpheus8. This non-surgical skin tightening method uses radio frequency energy to lift and contour the facial skin for a younger appearance without surgery. It is an effective facelift alternative, providing dramatic rejuvenation with a uniquely designed device that targets skin laxity. A small tube is inserted in the skin to deliver precise radio frequency energy into the target area and stimulate collagen and elastin production.
SmartLipo/PrecisionTx
By combining SmartLipo and PrecisionTx, patients can achieve even greater results in face and neck contouring. Smartlipo can be used to remove excess fat while PrecisionTx can be used to further tighten the skin in smaller, more precise areas. This combination treatment allows for a more comprehensive and customized approach to facial contouring, with less downtime and greater results than traditional surgical procedures.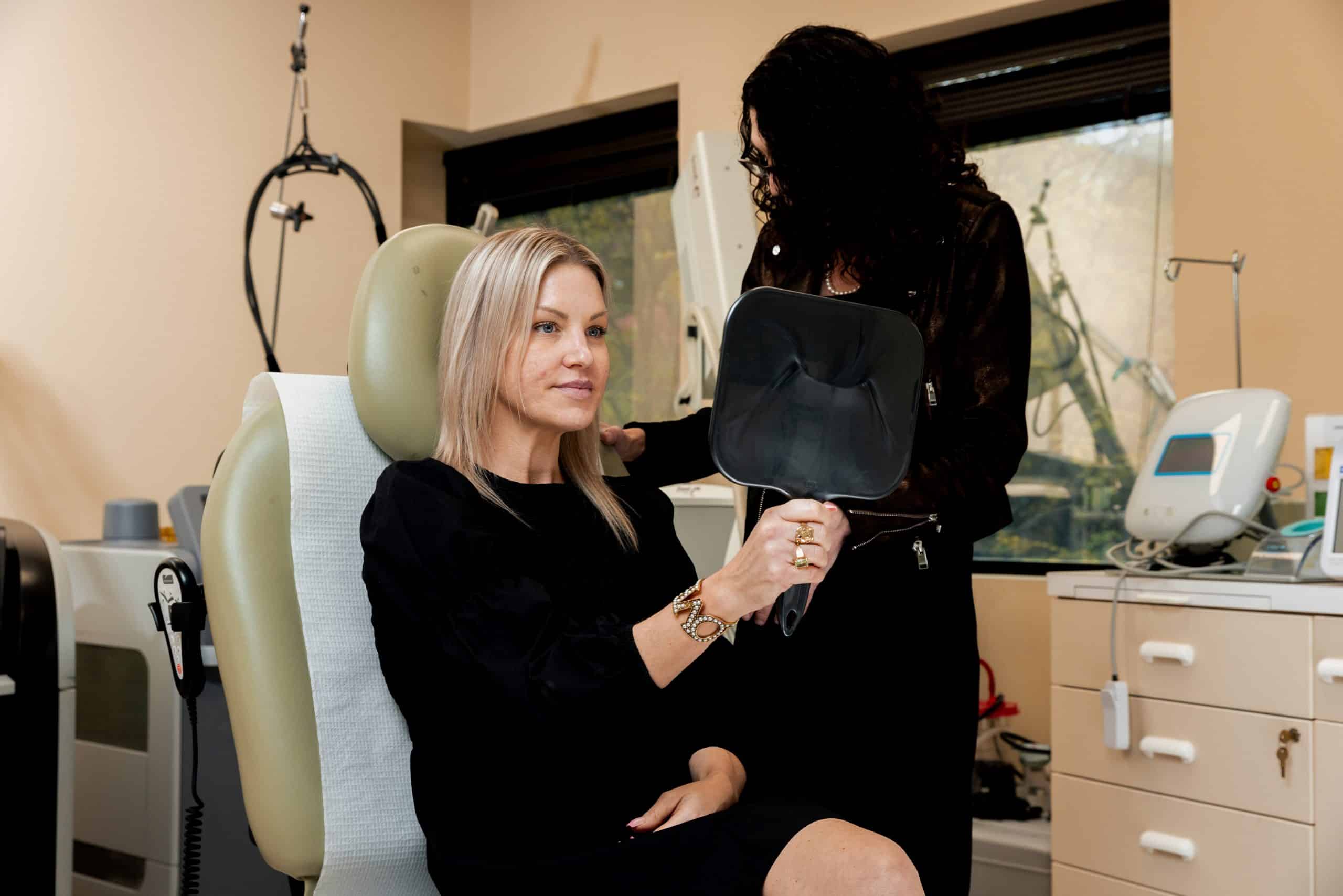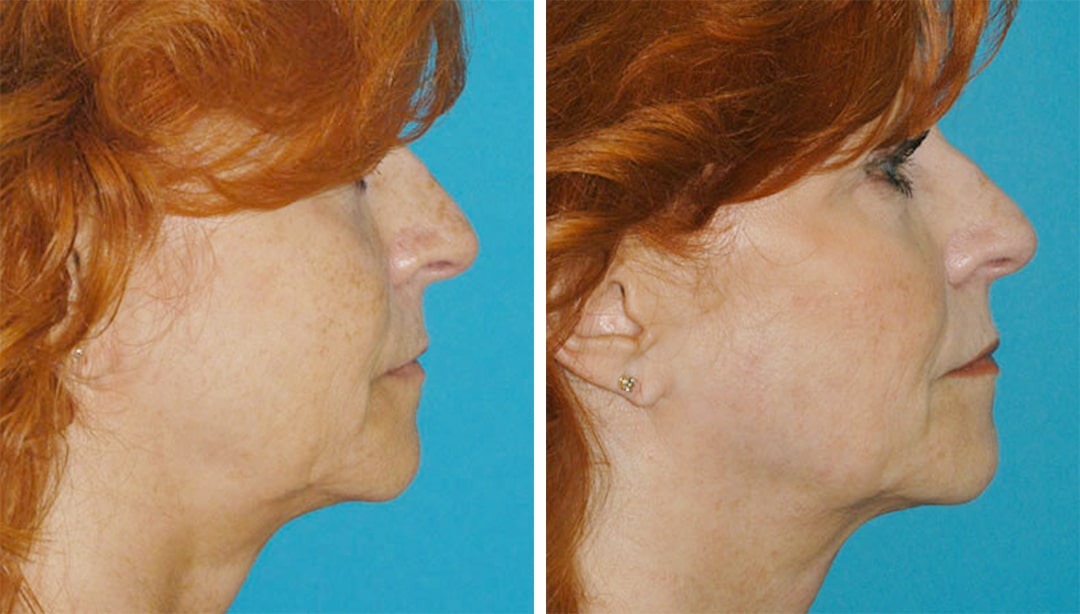 Fractora/Morpheus8
Fractora RF/Morpheus8 is an excellent non-surgical treatment that can address many signs of aging, such as jowling, sagging face and neck skin, acne scars, and wrinkles. The multi-system uses several applicators combined with radiofrequency energy and microneedles to tighten the skin. The devices can be customized to accommodate various needs and produce healthy, youthful skin.
Tri-Zone Laser Lift
Tri-Zone Laser Lift is Dr. Brunner's proprietary treatment in central Jersey that combines Smartlipo/FaceTite, dermal fillers, and laser skin resurfacing to create dramatic results without invasive techniques. The Tri-Zone laser Lift can be personalized to your unique needs and beauty goals while tackling a long list of skin concerns, including:
Brown spot
Skin laxity
Enlarged pores
Lost volume
Stubborn fat pockets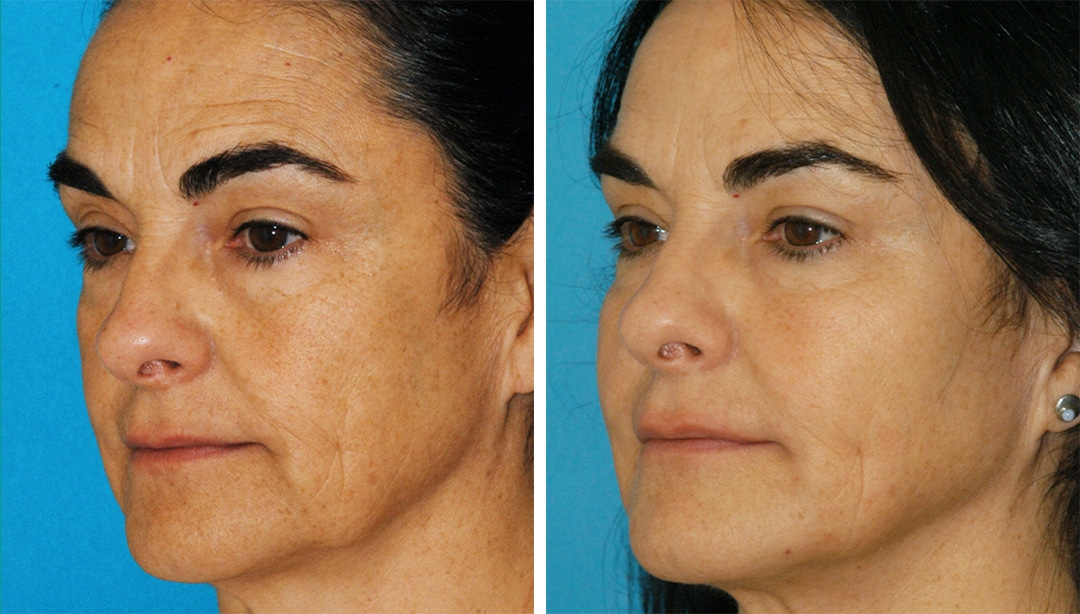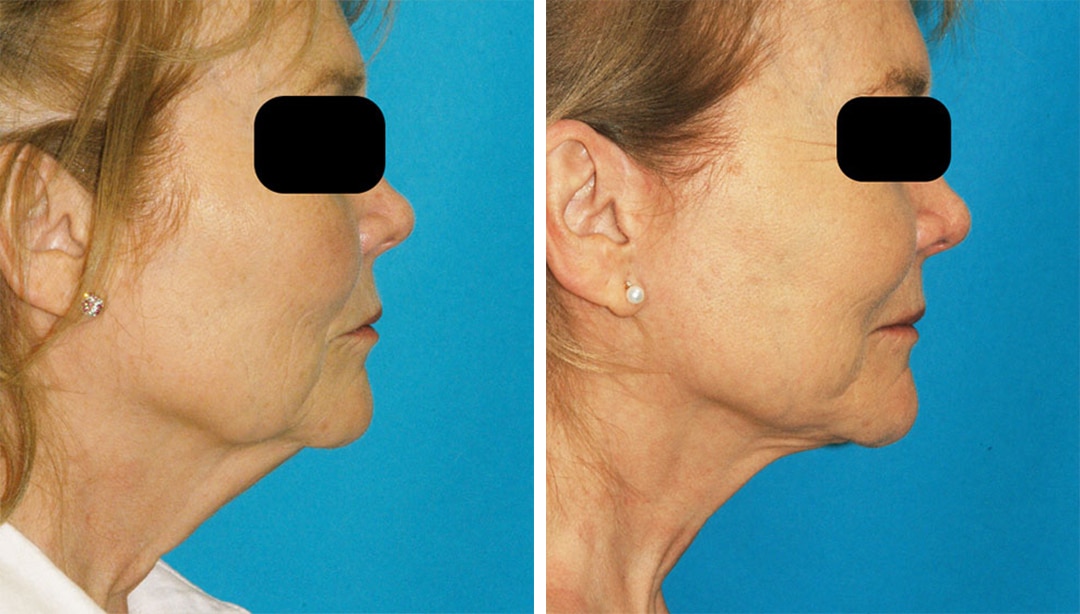 Facelift
A facelift is a surgical procedure that involves removing excess skin and fat from the face and neck while also tightening underlying tissues and muscles. This procedure can be used to reduce signs of aging and provide lift and contour to the face. Although there is a recovery period associated with a facelift, results can be long-lasting and give a more youthful and firmer appearance than other less invasive procedures.
Schedule a skin tightening treatment in Princeton, NJ
Eugenie Brunner, MD, FACS, is a double board-certified facial plastic surgeon with an artistic eye and exceptional technique to help patients achieve unparalleled results. Dr. Brunner spends time with patients to understand their needs and concerns to develop custom plans for optimal results and satisfaction. Contact us to schedule a consultation and learn more about the best skin tightening treatments for you.