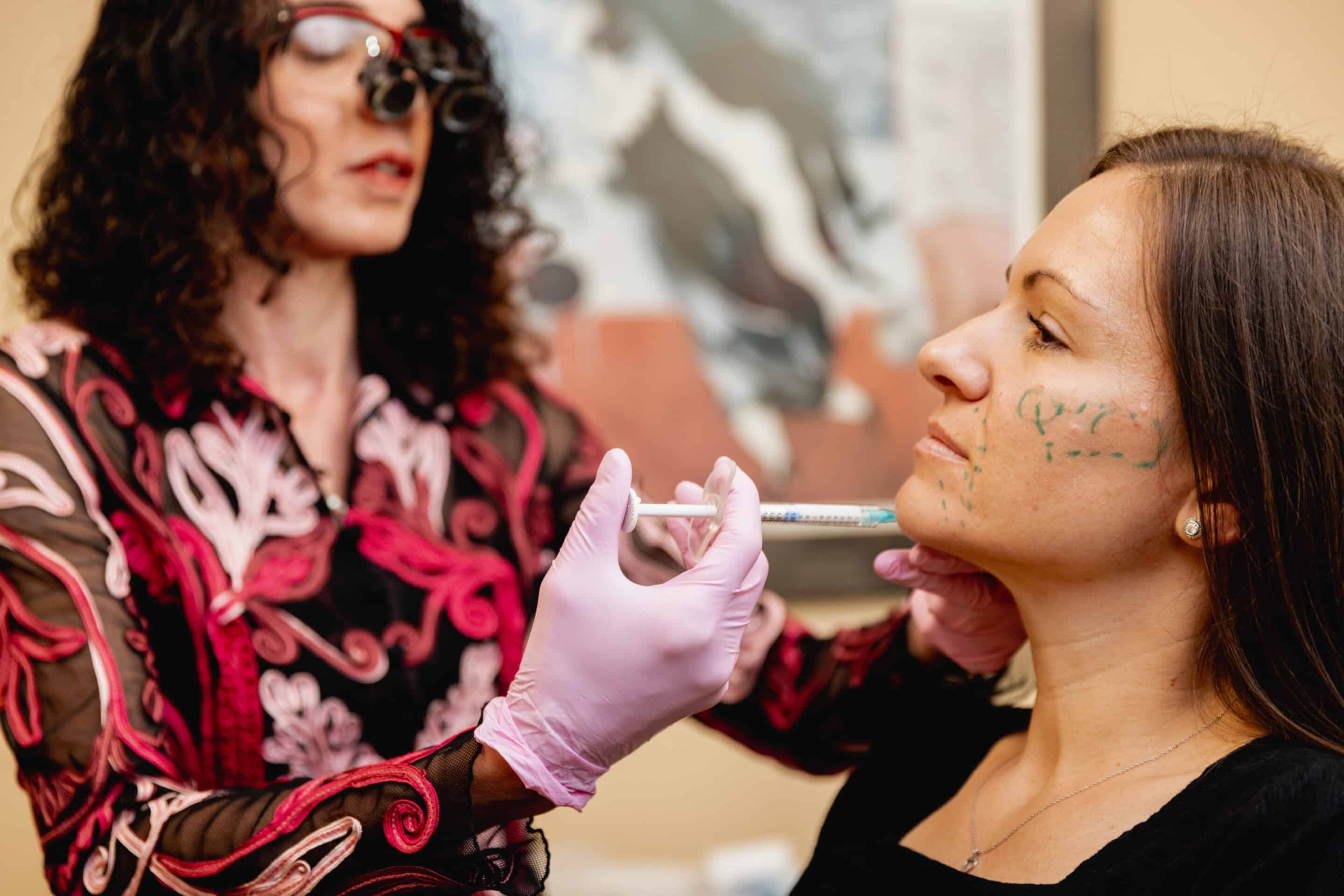 Juvéderm VOLUX: The Secret to Long-lasting Jawline Definition
Juvéderm® VOLUX is the first dermal filler designed to improve the definition of the lower face, providing a non-surgical solution for restoring volume and recontouring the jawline and chin.
Dr. Brunner understands that pain and discomfort may deter patients from seeking desired cosmetic treatments. Fortunately, nerve blocking, a procedure that prevents pain signals from reaching the brain, allows patients to experience the transformative benefits of cosmetic procedures without discomfort. With over 25 years of experience in facial plastics and expertise in nerve blocking, Dr. Brunner can perform procedures at a leisurely pace for perfect, natural-looking results. Dr. Brunner's nerve-blocking technique, along with topical numbing creams and Pro-Nox™, is a game-changer in aesthetics.
What Is Juvéderm VOLUX?
Juvéderm VOLUX is the first and only FDA-cleared hyaluronic acid (HA) gel-based dermal filler for improving jawline definition. It has a denser composition compared to other HA fillers, making it the perfect treatment for adding volume to the shape and structure of the lower face. It restores lost volume and enhances lower facial contours, resulting in a smoother, more refined jawline, significant definition between the jaw and neck, and more voluminous cheeks for a sculpted and youthful-looking appearance.
How Does Juvéderm VOLUX work?
Juvéderm VOLUX is injected under the skin in the target areas of the lower face to improve definition and volume loss. Its denser formulation gives it the ability to mimic the volume and definition that we lose as we age.
The Benefits of Juvéderm VOLUX
Juvéderm VOLUX offers many benefits for men and women experiencing volume loss, including:
Minimizes drooping in the jawline and chin
Sculpts the chin and jawline
Lifts and contours the lower face to achieve facial harmony
Improves the appearance of a double chin
Softens jowls
Offers a non-surgical approach to rejuvenation
Has little to no recovery time
Delivers natural-looking results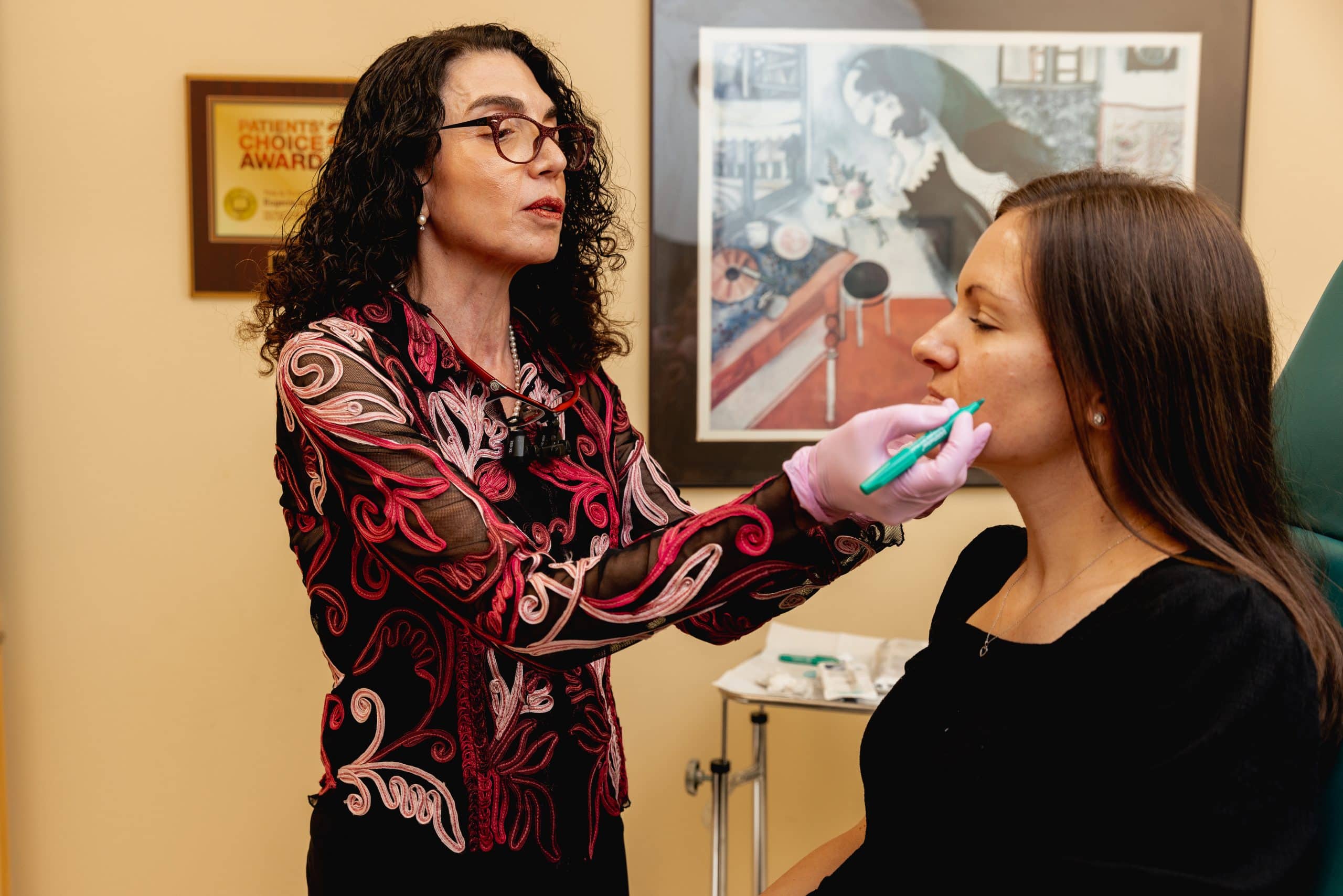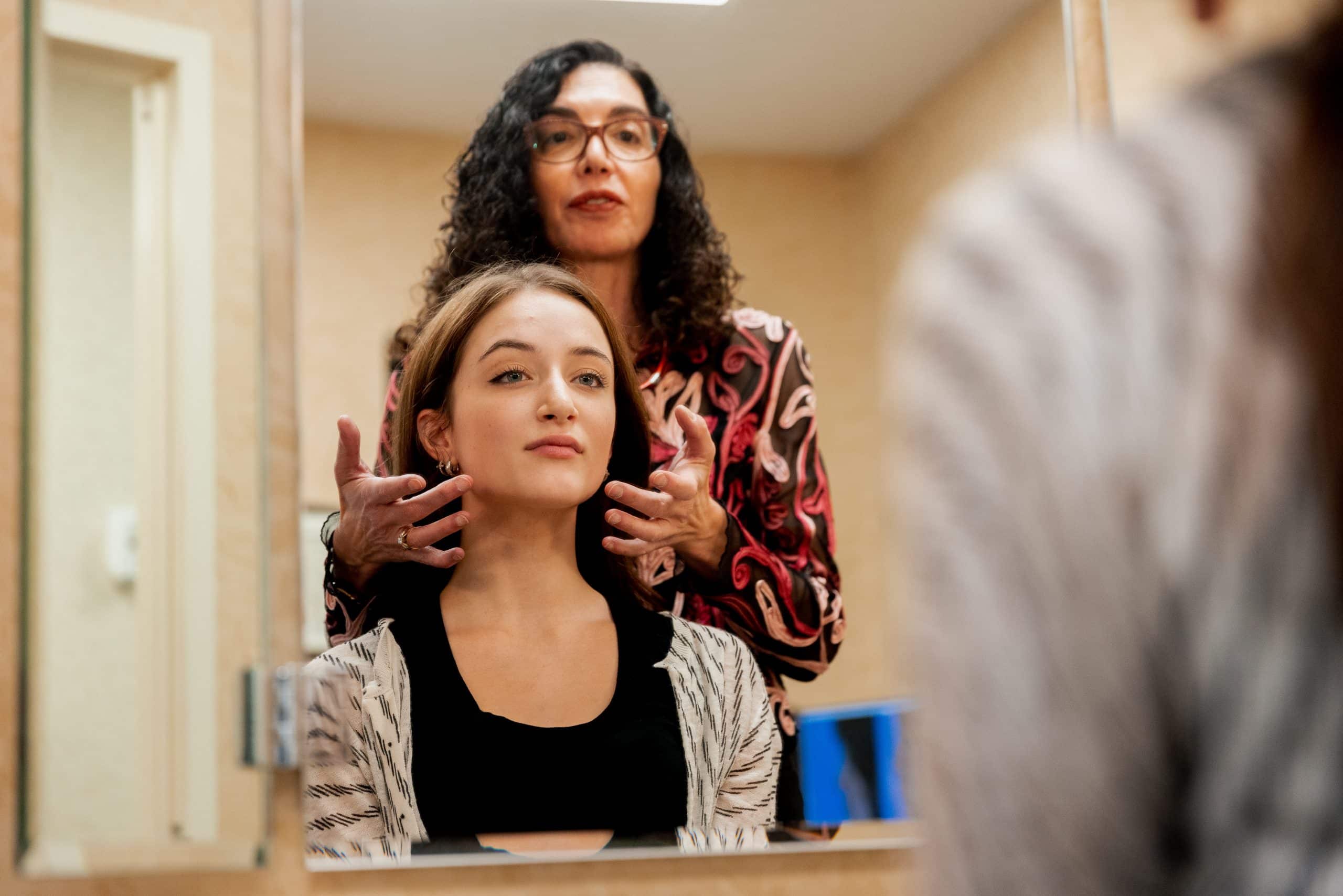 How Long Does Juvéderm VOLUX Last?
Juvéderm VOLUX for jawline treatment lasts up to one year or longer with maintenance sessions.
Preparing for Juvéderm VOLUX Treatment: Everything You Need to Know
Preparing for a Juvéderm VOLUX treatment is as simple as preparing for any HA dermal filler session. Follow these instructions for optimal results:
Avoid direct sun exposure.
Avoid alcohol for 3-5 days before your treatment.
Avoid blood-thinning medications (aspirin, Tylenol®, Motrin®, ibuprofen, and vitamin E supplements).
Avoid using strong topical products, like retinoids and glycolic acid.
If you are prone to cold sores, take the necessary antiviral medication as a precaution.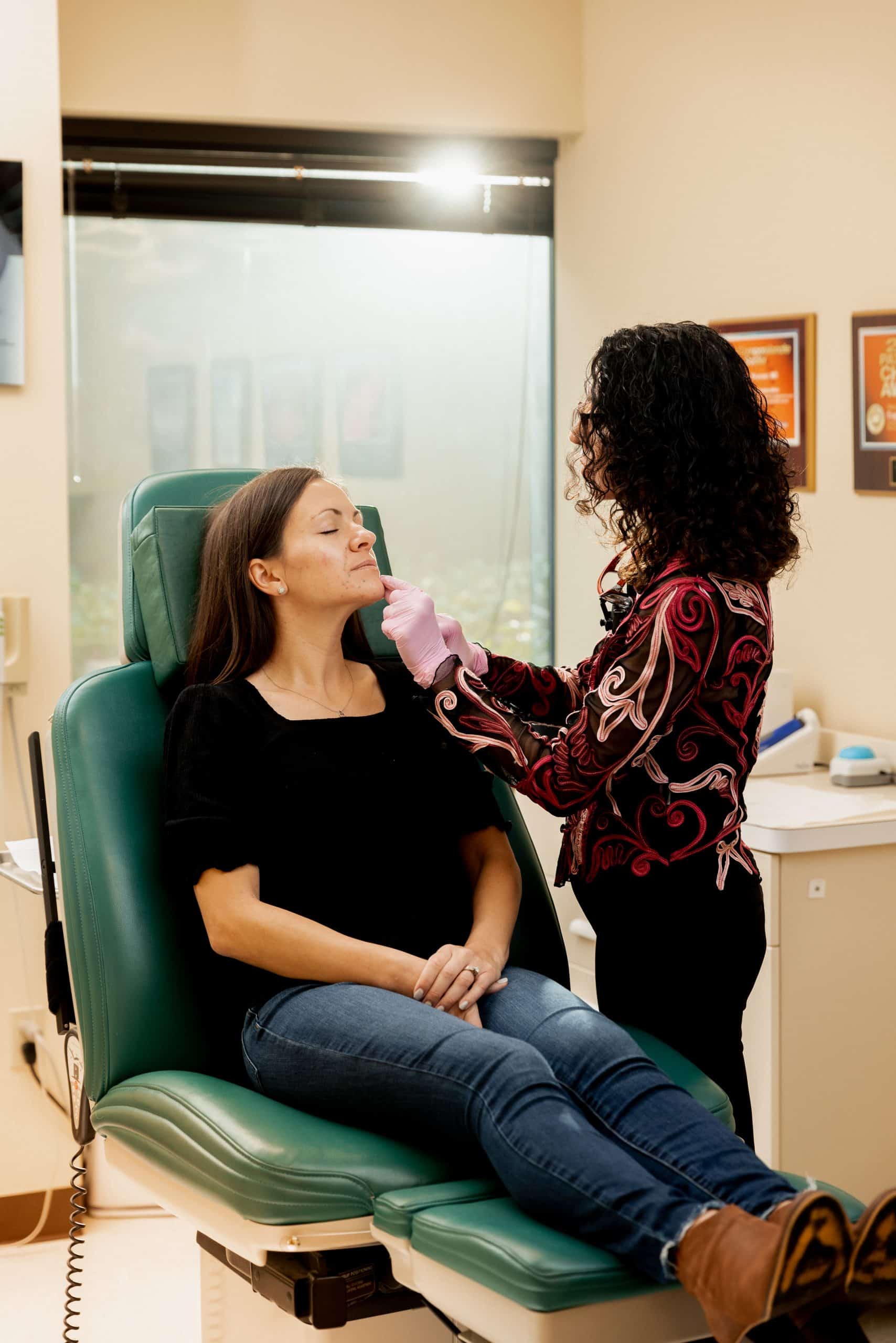 Schedule a Juvéderm VOLUX Treatment in Princeton, NJ
With Juvéderm VOLUX, Eugenie Brunner, MD, FACS, has yet another non-invasive skin-rejuvenating tool for enhancing your facial features. We look forward to helping you achieve your aesthetic goals while preserving your natural beauty. To learn more about Juvéderm VOLUX and our other services, contact us to schedule a consultation with Dr. Brunner.
Is Juvéderm VOLUX safe?
Yes. Its safety and efficacy for jawline enhancement have been demonstrated in research studies. Juvéderm Volux is also FDA-approved and is considered safe when administered by a trained and experienced injector.
Does Juvéderm VOLUX hurt?
Juvéderm VOLUX contains lidocaine, a numbing anesthetic to help ensure a more comfortable treatment experience. Dr. Brunner can also apply a topical numbing cream on the treatment area before administering the injections. In addition, Dr. Brunner uses ultrafine needles or microcannulas, which result in less swelling and bruising and may cause less discomfort during the procedure. Her office also offers Pro-Nox™ and nerve-blocking medications for your comfort.
Is there any downtime after Juvéderm VOLUX?
Dermal filler treatments are minimally invasive, so there is little to no downtime after your procedure. You can resume your normal activities almost immediately after your treatment.
Minor swelling, bruising, redness, and tenderness at the injection sites are common side effects of all dermal fillers, and they should subside within 24-72 hours.
How many Juvéderm VOLUX treatments will I need?
Patients can typically achieve optimal jawline and chin enhancement results with a single treatment session, but follow-up treatments are needed to maintain the results.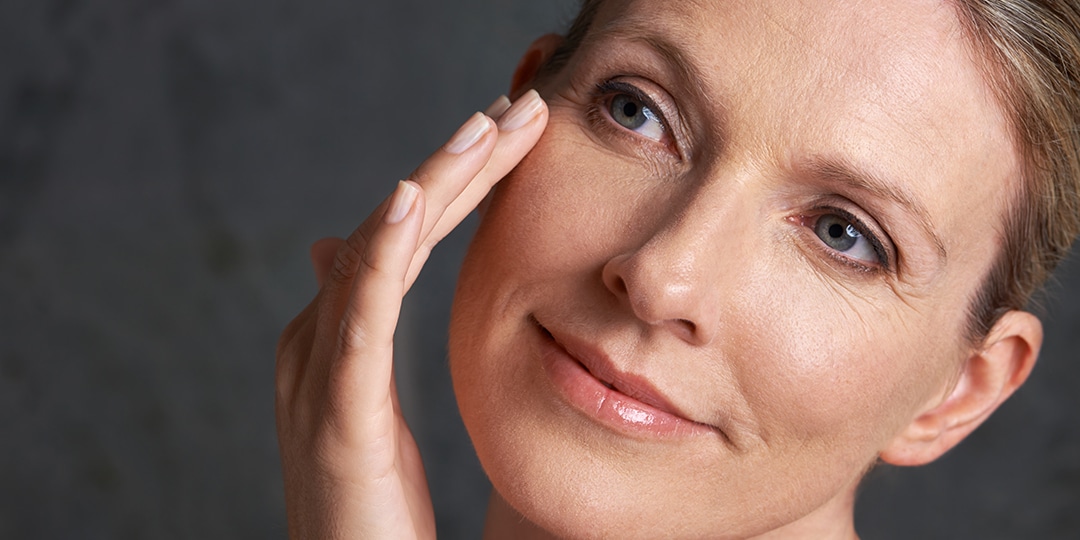 Dermal fillers and cosmetic injectables offer a way to soften the appearance of a wide range of concerns with typically quick results and minimal downtime.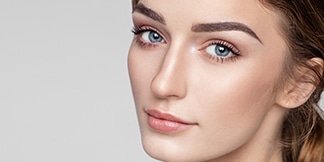 The Fraxel Re:pair laser is a non-surgical enhancement that is the premier fractional ablative CO2 laser designed for treatment of wrinkles, sun damaged skin, texture irregularities, acne scarring, brown spots due to sun exposure and aging, and generalized redness.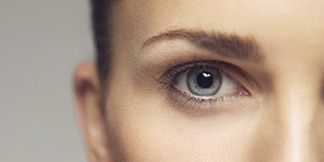 Botox® Cosmetic is a non-invasive injectable treatment designed to weaken the muscles that contribute to frown lines, deep forehead wrinkles, crow's feet, and platysmal bands along the neck. 
Regional & National Awards