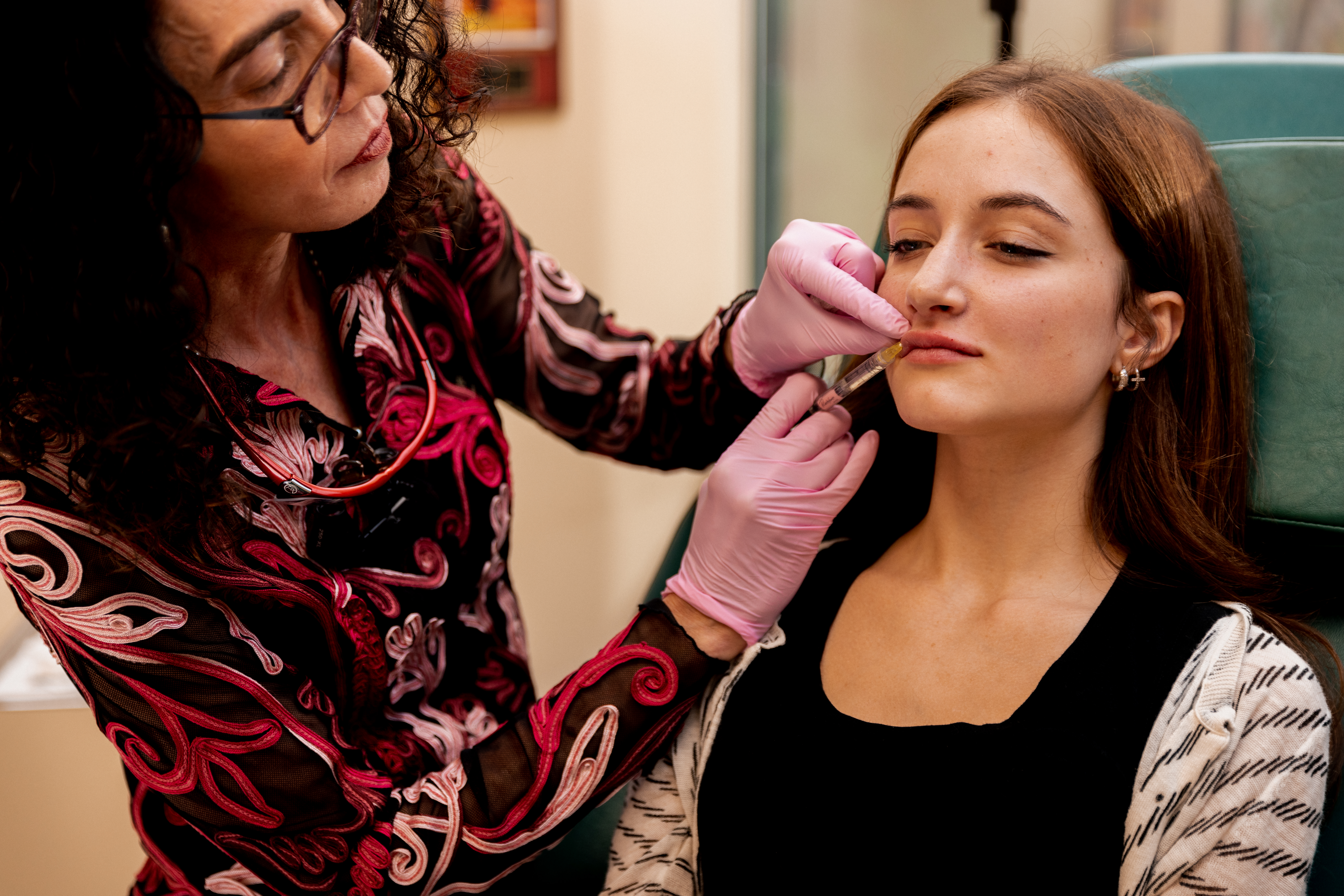 What Is Restylane Kysse?
Restylane Kysse is the brand-new hyaluronic acid (HA) dermal filler from Galderma (makers of the Restylane line of fillers) designed especially for the lips. It is approved by the FDA "for injection into the lips for lip augmentation and for correction of upper perioral rhytids." Because of its unique formulation that balances the lip filler's structure and flexibility, it can beautifully suit the soft and mobile lip area with decreased chances of lumps and palpability, creating a more natural look. 
Double board-certified Eugenie Brunner, MD, FACS of Cosmetic Facial Plastic Surgery & Skin Rejuvenation Laser Center offers this new and innovative lip filler, along with other injectables at our state-of-the-art medical spa located in Princeton, NJ.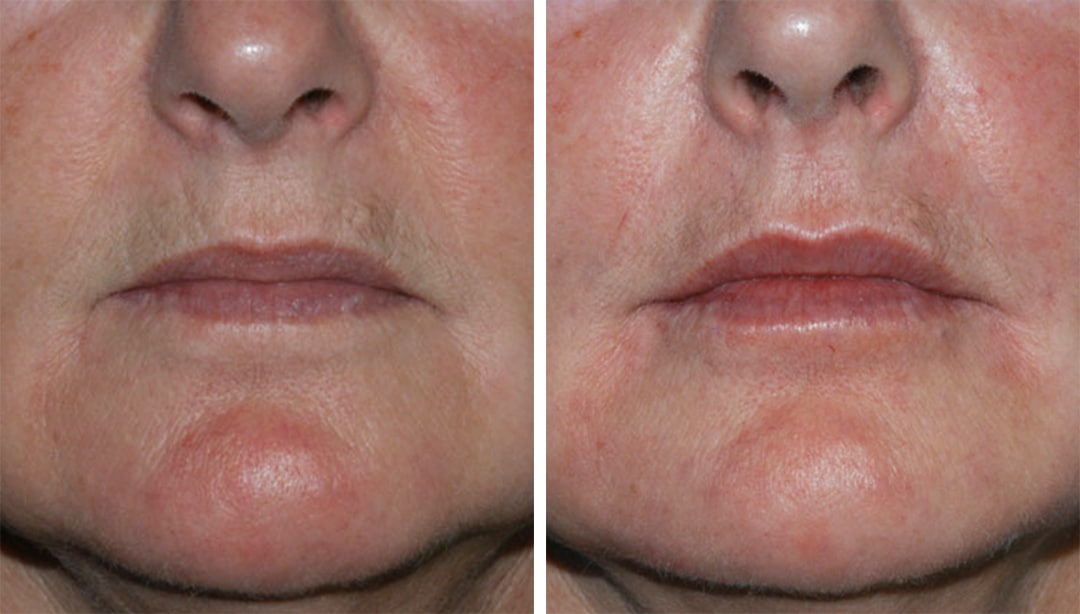 Dr. Brunner understands that pain and discomfort may deter patients from seeking desired cosmetic treatments. Fortunately, nerve blocking, a procedure that prevents pain signals from reaching the brain, allows patients to experience the transformative benefits of cosmetic procedures without discomfort. With over 25 years of experience in facial plastics and expertise in nerve blocking, Dr. Brunner can perform procedures at a leisurely pace for perfect, natural-looking results. Dr. Brunner's nerve-blocking technique, along with topical numbing creams and Pro-Nox™, is a game-changer in aesthetics.
What Benefits Can Restylane Kysse Achieve?
The innovation of Restylane Kysse lies in its use of Galderma's proprietary XpresHAn (expression) technology that gives this hyaluronic gel more flexibility and tissue integration, making it suitable for areas of the face with lots of movement, such as the lips. This results in more natural expressions, as opposed to a firmer, more structured look.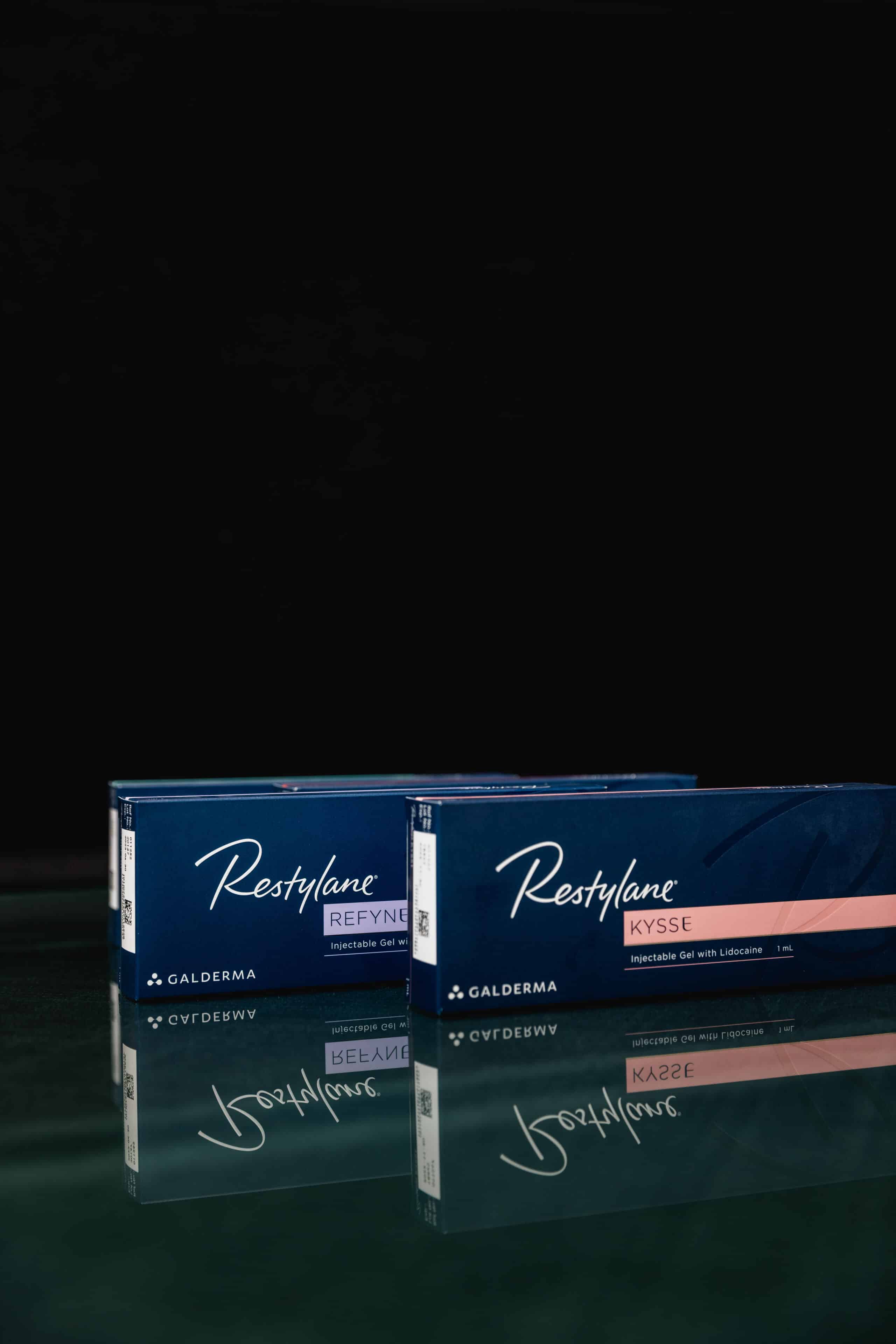 Kysse also has higher cross-linking compared to other Restylane products. What is cross-linking? Hyaluronic acid in its natural state will break down at rapid speeds so in order to sustain the turnover of molecules, they must be chemically structured into a thicker gel. In a gel formation, polymer chains are cross-linked together to hold its shape for a longer period of time, while slowing down its disintegration process. The more links a filler has, the thicker it becomes, and the longer it takes before the body can break it down. Here's how the various Restylane products differ:
Restylane Refyne (6% cross-linked) –

 More adaptable for softer, more superficial layers. It effectively smooths out fine lines.

Restylane Defyne (8% cross-linked) – 

Ideal for deeper layers of the skin requiring more support and projection. It is used for folds and marionette lines and is good for movement.

Restylane Kysse (7% cross-linked) – Softer than Defyne but firmer than Refyne, it achieves the perfect balance between sharp definition and natural fullness on the lips.
With its unique and amazing formulation and technology, Restylane Kysse can provide the following benefits:
Improves the definition of the upper and/or lower lip

Reduces the appearance of fine lines and creases located around the upper lip line

Produces instant results without surgery

Requires little to no downtime

Achieves longer-lasting results compared to other lip fillers

Seamlessly fills the lips while eliminating the heavy feeling of a filler 

Moves with the lips as they move, creating natural-looking results
Who Is A Good Candidate For Restylane Kysse?
Restylane Kysse is designed for patients over the age of 21 who desire fuller, plumper lips with a crisp definition, but with a soft, natural look. Patients should also be in good general health and have reasonable expectations for the outcome. At our center in Princeton, NJ, Dr. Brunner will review your concerns, discuss your desired goals, and design a treatment plan tailored to your needs and outcome. 
What Is This Treatment Like?
Restylane Kysse is already premixed with numbing medication, so there is only little discomfort during its application. A patient's comfort will also depend on the injector. 
In her Princeton, NJ office, Dr. Brunner performs all injectable procedures and puts your comfort, safety, and desired goals at the top of her priorities. With "a surgeon's hands, an artist's eye, and a woman's touch," Dr. Brunner uses ultrafine cannulas to administer the filler into a series of targeted areas on and around the lips. Cold compresses will also be made available to minimize discomfort. Most patients find the treatments to be quick and relatively easy. Dr. Brunner also offers a nitrous oxide gas called Pro-Nox™ to alleviate anxiety and discomfort throughout the procedure. A procedure will only take approximately 30 minutes to complete.
You can return to your normal activities after the procedure. Some minor bruising, swelling, and redness may be present on the injection sites but should be resolved quickly. Additional information about this dermal filler can be found here. 
When Will I See Results?
HA dermal fillers are known for their quick results. You should see immediate changes on the lips –an enhanced natural fullness and softness, with smoother skin around the upper lip after the procedure. Restylane Kysse has been clinically proven to last between 6-9 months, but patients have reported longevity of up to 12 months. Dr. Brunner will also recommend maintenance injections to extend the results.
Schedule Your Lip Filler Treatment in Princeton, NJ Today
Committed to restoring a youthful appearance with natural-looking results, Eugenie Brunner, MD, utilizes injectables, Botox, laser treatments, and other progressive technologies to revitalize facial features and enhance the overall facial aesthetic at her state-of-the-art facility in Princeton, NJ. To learn more about lip filler treatments, contact our office to schedule a consultation.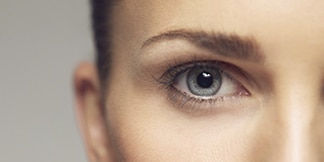 An eyelid lift or blepharoplasty can correct these issues and remove the puffiness and bags under the eyes that make you look worn and tired.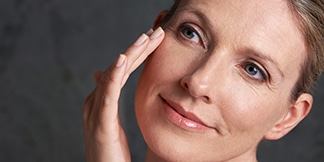 The Fraxel Re:pair laser is a non-surgical enhancement that is the premier fractional ablative CO2 laser designed for treatment of wrinkles, sun damaged skin, texture irregularities, acne scarring, brown spots due to sun exposure and aging, and generalized redness.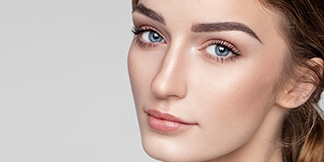 Rhinoplasty (a type of nasal surgery), also referred to as "nose reshaping" or a "nose job," improves the appearance and proportion of your nose, enhancing facial harmony and self confidence.
Regional & National Awards