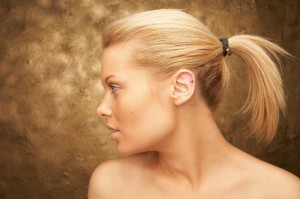 It's no secret that aging takes its toll on your body as well as on your face. Over time, wrinkles, marionette lines, frown lines, and crow's feet can form on the face, making you look tired and much older than you actually are! Dermal fillers are great ways of smoothing wrinkles, lines, and restoring lost areas of volume on the face.
Let's take a closer look at the best reasons to consider dermal fillers.
Top 5 Reasons to Consider Dermal Fillers:
Dermal fillers are minimally invasive. One reason dermal fillers are so popular is that they are minimally invasive, and require little downtime. Consisting of a series of simple injections, dermal fillers can smooth out your skin and fine wrinkles, contour your cheeks & jawline, add volume to your lips, and correct cosmetic concerns including scarring with no need for any invasive surgery!
Lasting results. Dermal fillers can provide patients with noticeable results that will last! While different fillers will give patients different results, the results of dermal Radiesse® and Restylane® can last for over 6 to 9 months, and sometimes even up to several years! Once you get a dermal filler treatment, you will likely notice your results immediately. Also, dermal fillers will eliminate the need for constant office visits and routine injections.
Great for both men and women. While most people think of dermal fillers as something women use to "turn back the hands of time," more and more men are turning to dermal fillers to address their own aging concerns! Whether you're male or female, you can count on dermal fillers to give you the revived, youthful look you desire.
Dermal fillers are safe. Most fillers are composed of substances that are found naturally in the human body. That means there are very few risks when it comes using them! It is always important, however, to speak with your doctor prior to undergoing treatment to make sure the procedure is right for you.
A wide-variety of fillers are available. With so many fillers available, there is probably a dermal filler for you. Ask Dr. Brunner today about fillers like; Radiesse®, Perlane®, Restylane®, Juvéderm®, Juvederm Voluma®, Belotero®, and Sculptra®. During your consultation, Dr. Brunner will formulate a treatment plan that suits your particular skin concerns.
Dermal Filler Injections in Princeton, NJ
If you're ready to explore dermal fillers or find out which one is right for you, contact Dr. Brunner today to schedule your complimentary consultation.  Our offices are located in Princeton, and you can reach us directly at (609) 921-9497.  We look forward to hearing from you!