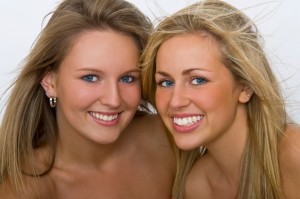 With so many injectable fillers on the market today, it can often be difficult to figure out what will be best for you. One filler which is currently gaining popularity among patients is Radiesse®, which eliminates visible signs.
Let's take a closer look at this treatment, and what it can do for you.
Top 5 Questions about Radiesse:
How does Radiesse® work? Radiesse® is injected with a thin, fine needle into a targeted area of skin. It begins to work immediately, effortlessly smoothing away visible signs of aging, such as unwanted facial lines, and wrinkles. Patients experience a smoother, rejuvenated, youthful appearance. Treatments will usually take about 20 minutes to complete.
What sets Radiesse® apart from other similar products? Radiesse® is composed of small calcium microspheres, which are suspended in a water-based gel. These microspheres are similar to minerals which are found naturally within the body, so the product is very safe to use and requires no allergy testing. Radiesse® will help stimulate the body's natural production of collagen, which will help restore areas of lost volume on the skin. This will help skin look firmer, and more youthful.
What areas of the body can Radiesse® be used for? Most commonly, Radiesse® is used to treat severe facial wrinkles and folds. It can also be injected into smiles lines,  and "marionette" lines (which appear downward from the corners of the mouth). It is commonly injected into general areas of the face that have lost volume over time, such as the cheeks, temples and jawline to restore a more youthful contour to your face.  However, it can also be used to restore volume to other areas of the body, such as the hands.
Who is a good candidate for Radiesse®? Ideal candidates for Radiesse® are adults, who are showing noticeable signs of aging within their face. Most commonly, candidates for the procedure are seeking treatment for smile lines, facial wrinkles, or marionette lines. Additionally, the filler can be used as an alternative to implant surgery, adding volume to areas such as the nose, cheeks, or chin.
How long will Radiesse® treatments last? Radiesse® usually lasts for six to nine months. Patients will experience subtle, natural-looking results that help them look and feel more confident!
Radiesse® Filler Injections in Princeton, NJ
If you're ready to explore Radiesse® Filler Injections, contact Dr. Brunner today.  Our offices are located in Princeton, and you can reach us directly at (609) 921-9497.  We look forward to hearing from you!