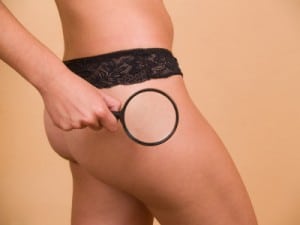 That bumpy, "cottage cheese," look that cellulite creates is a worry for many beachgoers.
If you maintain a healthy diet and exercise regularly, cellulite still won't go away. If cellulite hinders your confidence in a bathing suit or other revealing garments, it's a good idea to consider Cellulaze™, the first FDA-approved anti-cellulite laser treatment available at our Princeton medical spa.
Other cellulite treatments only treat the surface of cellulite, and are effective for only a few hours or days. Cellulaze™ laser treatment gets under the skin to flatten and smooth cellulite at the root of the cause.
What you need to know about Cellulaze™:
Cellulaze treatments take about 60-90 minutes
One treatment is enough to get the results you desire
Treatment is best suited for women who have mild-to-moderate cellulite on their thighs that maintain a healthy weight
Can last up to 1 year or longer
Thighs will feel smooth, soft, and natural
Results are visible immediately and increase gradually within 3-4 months of the procedure
Cellulaze is a minimally invasive procedure that is performed in-office on an outpatient basis
Cellulaze treats cellulite at the cause, and helps restructure the format of the skin to eradicate dimpling
Recovery is relatively short. On the day of your procedure, and the following 2 days it is recommended you rest your legs
A support garment will be provided to you post-procedure and should be worn up to 2 weeks for best results
Cellulaze visibly smooths and contours the thighs by increasing collagen in your skin and by reducing pockets of fat cells
This laser treatment can significantly increase confidence about your appearance in a bathing suit, shorts, or short skirts just in time for summer
Cellulaze™ Laser Treatment in Princeton, NJ
If you're interested in Cellulaze™, or other cosmetic laser treatments we offer, contact Dr. Brunner today. Our medical spa is located in Princeton, and you can reach us directly at (609) 921-9497. We look forward to hearing from you.