Droopy eyelids may be a part of the natural aging process, but that doesn't mean you have to live with them. An eyelid lift, also known as blepharoplasty, is a surgical procedure that raises the upper lid while removing excess skin to create a refreshed appearance. This procedure can also address lower lids, tightening up the lid and removing pockets of fat to minimize the appearance of sagging skin and puffiness. An eyelid lift offers numerous benefits for the right patient.
You Look Tired, Even When You're Not
Whether it's gravity or the natural aging process to blame, drooping eyelids make the eyes look heavy, giving you a tired appearance no matter how energetic and vibrant you feel. People may even ask you if you're getting enough sleep. Tired-looking eyes can prematurely age you. Don't you want to look as young as you feel?
An eyelid lift removes redundant eyelid skin, repositions or removes fat, and corrects bags, wrinkles, and puffiness to give the eyes a more alert and youthful-looking appearance. You look well-rested and refreshed with long-lasting improvement.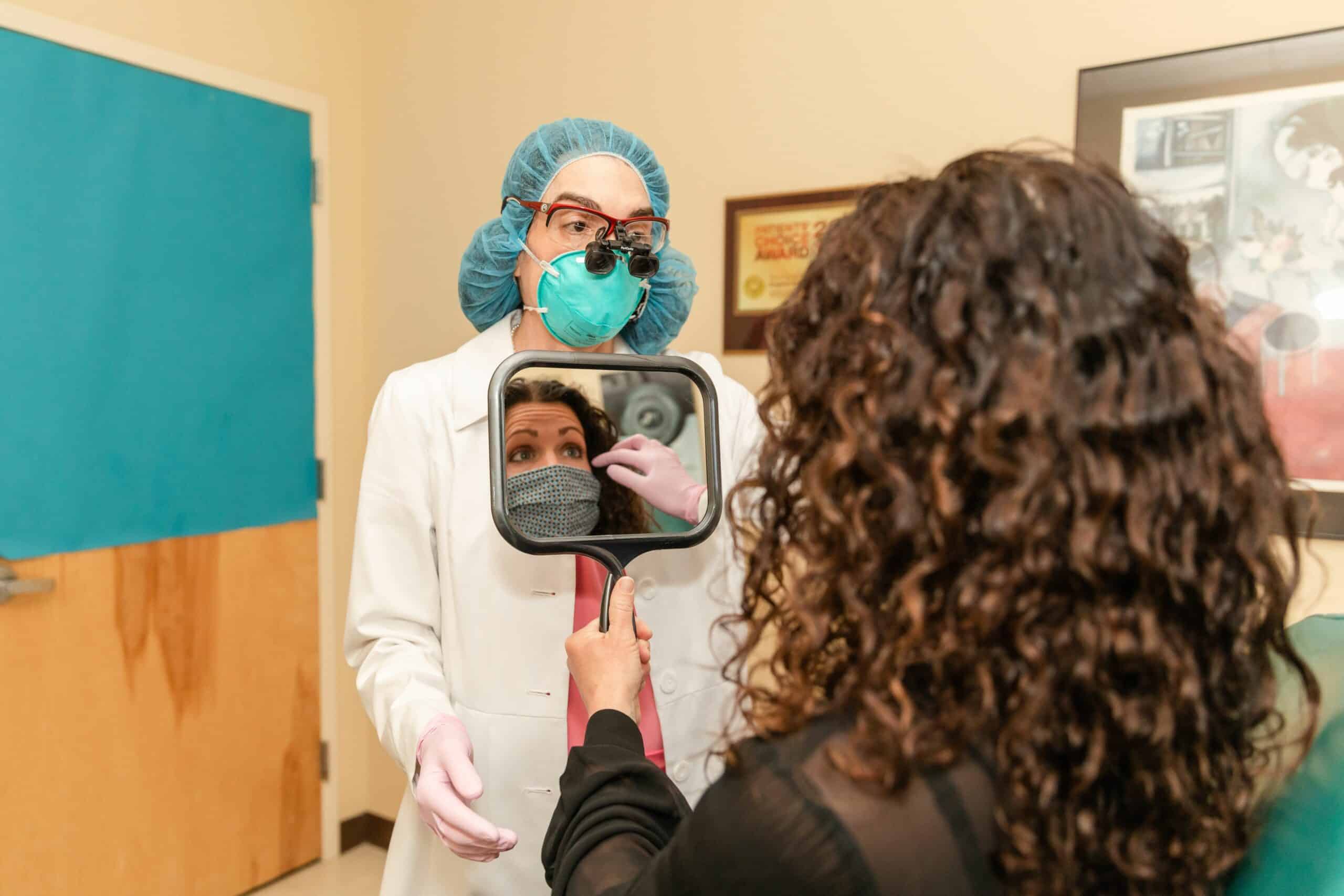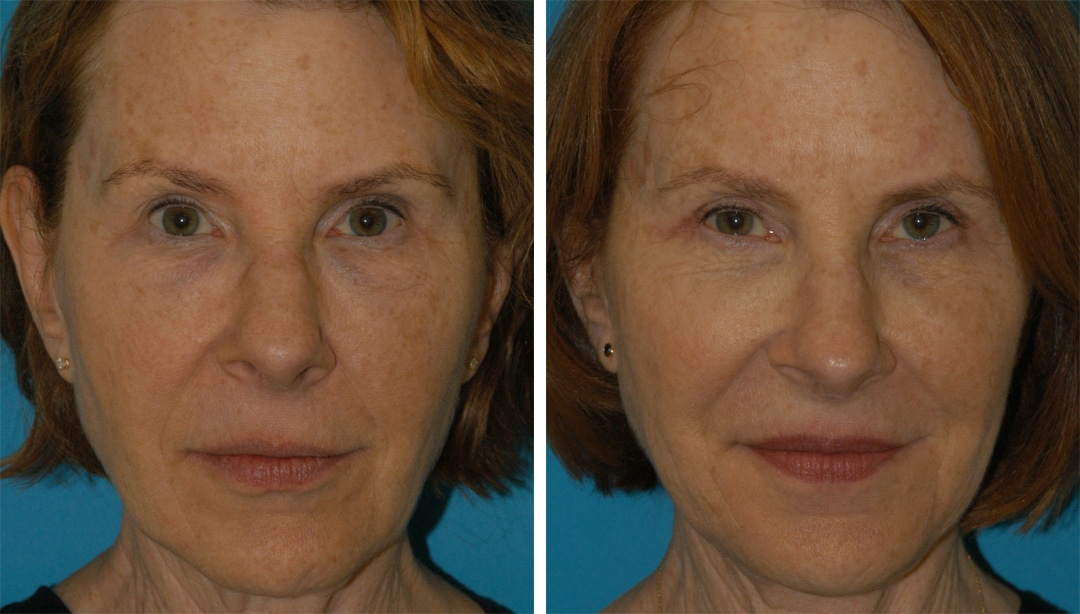 Your Vision Is Impaired
Skin laxity may create low-lying upper lids that can even obstruct your line of vision. When your peripheral vision is reduced, simple activities like reading and driving can become more challenging. An eyelid lift tightens up the skin in the upper eyelid to restore your full scope of vision. Correcting drooping eyelids can also resolve chronic watery eyes for clearer vision.
You Have Loose or Excess Skin Around Your Eyes
Excess skin often results in lines, wrinkles, and sagging skin, especially in the delicate eye area. It's also another way to look much older than you are. Too much skin can even make your eyelid crease disappear because of all the excess tissue and fat weighing down your eyelids.
Upper blepharoplasty can correct heavy upper eyelids caused by excess skin. The surgery entails removing excess skin and modifying the fat of the upper eyelid. In addition to looking more awake and youthful, removal of the excess skin will likely restore a defined crease and make it easier to apply makeup to this area.
Lower blepharoplasty will remove excess skin from underneath the eye by making a small incision underneath the eyelashes. The result is a more open eye, a smoother lid contour, and a refreshed appearance.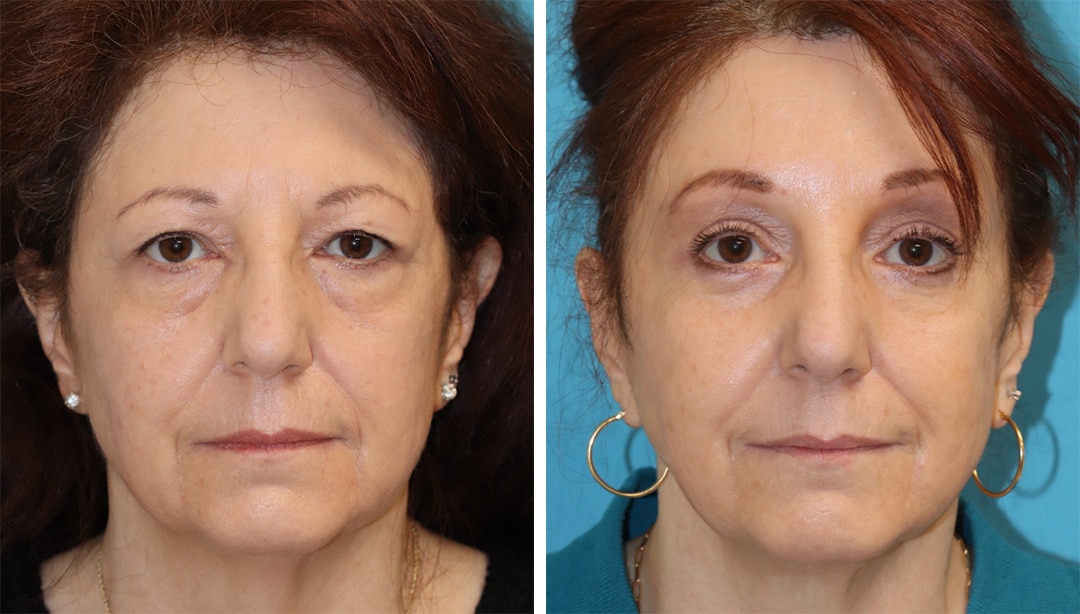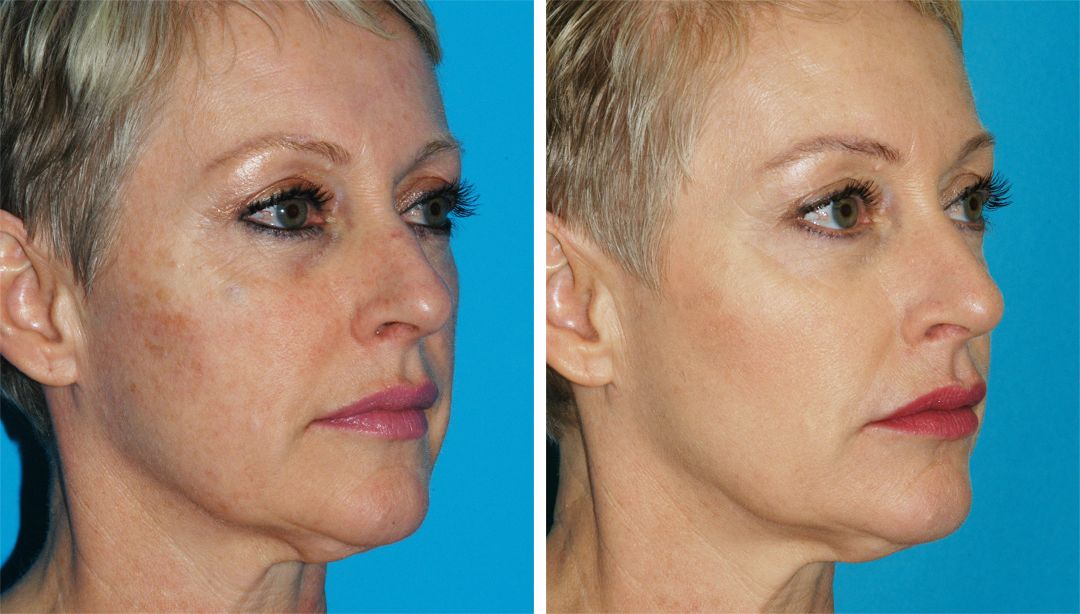 You Have Puffy Eyes and Dark Circles
Over time, the delicate skin under your eyes can become thin and loose, causing dark circles and sagging tissue that can make you look older or perpetually tired. Excess fat that forms from behind the eye may lead to puffiness in the lower lid too.
The lower lid can also begin to droop due to loss of skin elasticity, which can reveal the white of the eye under the iris for an unnatural appearance.
Lower blepharoplasty involves tightening up the lower lid to create a smoother frame around the eye. This procedure also repositions excess fat into the cheek area, creating a smoother transition from the lower eyelid to the cheek. All of these adjustments underneath the eye result in a rejuvenated, more youthful appearance.
You Suffer From Saggy or Droopy Eyelids
The upper eyelids are one region where skin tends to thin and lose elasticity. As a result, the upper eyelids can begin to drop down, making you look sleepy. While some patients may experience drooping and sagging in their eyes as early as their late twenties, others might be born with hooded and heavier-shaped eyes. By removing excess skin and fat, as well as repositioning fat through an upper eyelid lift, you can achieve a more open eye at any age.
Schedule a Consultation for an Eyelid Lift Today
Double-board certified facial plastic surgeon, Eugenie Brunner, MD, FACS, understands that patients in Princeton, NJ seeking to rejuvenate their eyes, improve vision, and achieve a more refreshed appearance may benefit from an eyelid lift.
The results of an eyelid lift can have long-lasting aesthetic and functional benefits. When you come in for your consultation in Princeton, NJ, Dr. Brunner will formulate the best treatment plan to suit your specific needs, so you can feel confident in your appearance. Everyone will notice, but no one will know. Contact us today to learn more about how you can benefit from an eyelid lift and our other facial plastic surgery services.