The eyes are often referred to as being the windows to the soul. They are one of the most noticeable features on a person's face and can greatly affect someone's appearance. While some people have naturally large and bright eyes, others have smaller or more hooded eyes. Hooded eyelids can cause a person to look tired and significantly older than their actual age.
Don't let hooded eyelids hold you back from enjoying life. An eyelid lift can restore your eyes and allow you to live a joyful life without worrying about tired, aging eyes.
What causes hooded eyes?
Several factors can cause hooded eyelids, such as:
Aging
Genetics
Medical conditions
Heredity plays a significant role in facial features and can also impact early signs of aging. With age, your skin can become loose around the forehead and temples, pushing down on the eyes to create sagging and excess skin. While you can do nothing to stop aging or change your genetic makeup, hooded eyelids can be treated with an eyelid lift.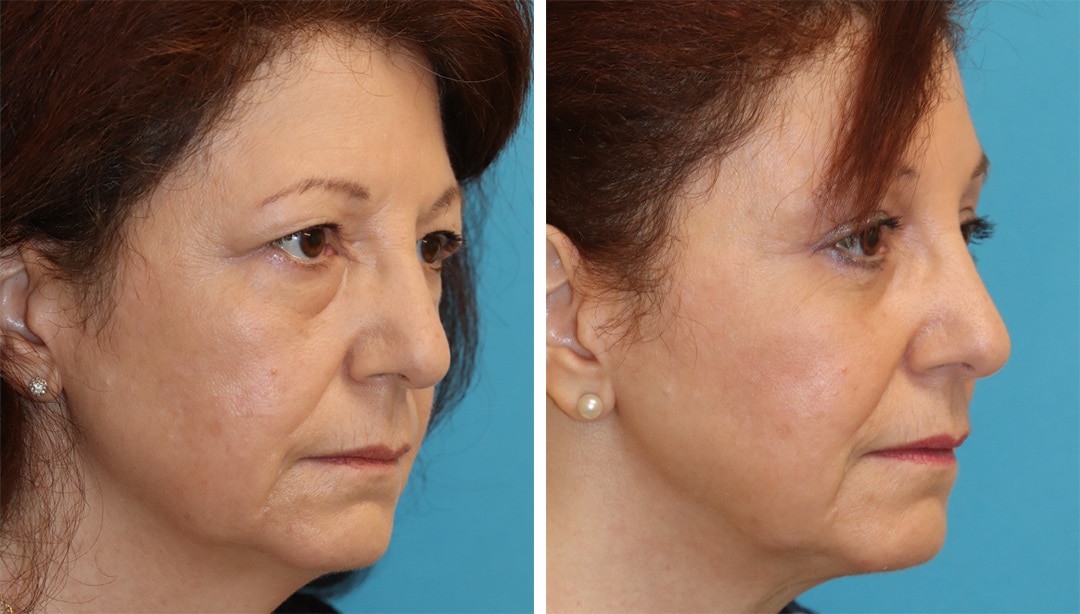 Do hooded eyes get worse with age?
Yes, hooded eyes get worse with age. The skin around the eyes is one of the first areas to age due to skin laxity and reduced collagen production. The constant use of our eyelids combined with natural aging causes the skin to sag from the forehead and eyebrow, leading to hooded eyelids. As you age, the sagging will continue to worsen without professional intervention and treatment. Symptoms may seem mild at first but may continue to cause issues like impaired vision.
Can hooded eyes be corrected?
Yes, hooded eyelids can be corrected with a surgical procedure such as a blepharoplasty, also known as an eyelid lift. Blepharoplasty is a surgical procedure that can correct:
Hooded or sagging eyelids
Droopy, downturned eyes
Overhanging upper lids
Baggy lower lids
Puffiness and under-eye bags
As a surgical procedure, an eyelid lift is the most effective treatment to correct hooded eyelids because the results will be permanent. Injections like dermal fillers and Botox® require regular maintenance to maintain results and are a less effective option for severe conditions. While the aging process continues after blepharoplasty, it can restore the eye area to a youthful appearance that is more manageable with occasional non-surgical treatments.
Blepharoplasty can be performed on the upper and/or lower eyelid. An incision is made in the natural creases of the eye, and excess skin is removed for a smoother, more open appearance. Fatty tissue and undereye bags can also be removed through an incision behind the lower eyelid. It is a relatively fast procedure with local or general anesthesia lasting around an hour, and patients can return home the same day. Patients can expect mild:
Bruising
Swelling
Tenderness
Irritation
Side effects should subside within one to two weeks. Protecting the area with oversized sunglasses and following aftercare procedures identified by your board-certified facial plastic surgeon is important. Many surgeons will prescribe drops or ointments to help relieve any irritation and promote healing.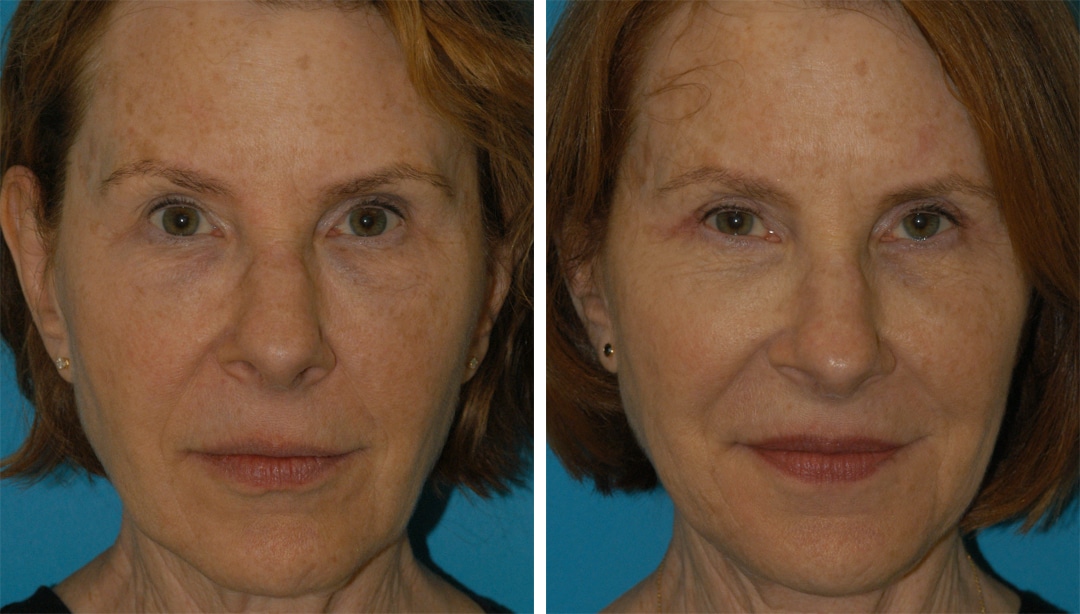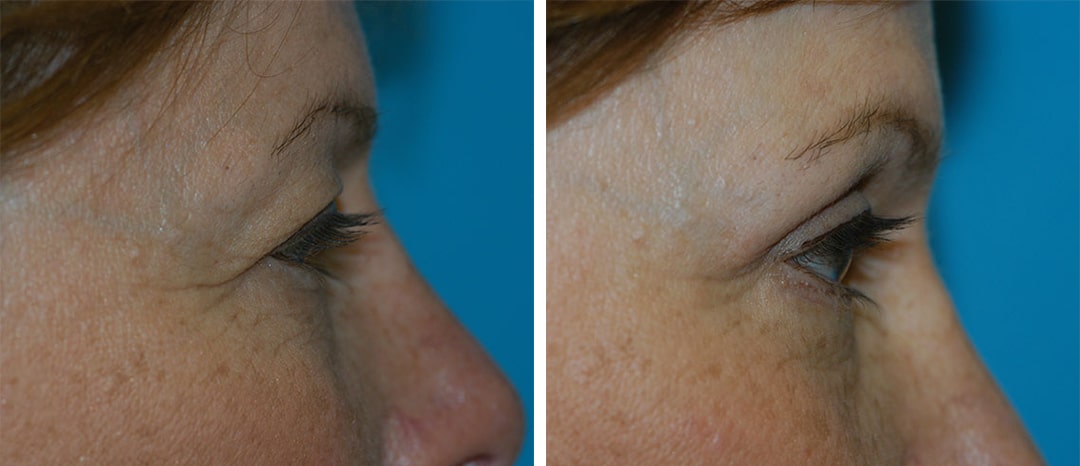 What is a good age for an eyelid lift/blepharoplasty?
Patients aged 30 and older are an ideal age for an eyelid lift. Since the skin around the eyes can start to age before other areas of the face, it is not uncommon to see signs of aging in your 30s. The surgical procedure is simple and is ideal for any adult with aging around the eyes. You may be a good candidate for blepharoplasty if you are:
In good health
Have excess skin on the lower and upper eyelids
Have sagging skin that obstructs vision
Have a puffy appearance
Experience dark circles and crepey eyelid skin
Schedule a Consultation with Princeton's Top Plastic Surgeon for an Eyelid Lift
In order to fix hooded eyelids, you need the help of a professional. An expert can help to correct the underlying causes of the hooded eyelid, which may include muscle imbalance, drooping eyelids, or excessive skin on the lower lid. By consulting with a board-certified facial plastic surgeon, you can ensure natural and successful results and feel more confident in your appearance.
Dr. Eugenie Brunner is a double-board certified, renowned, New Jersey facial plastic and reconstructive surgeon with decades of experience achieving natural and seamless results. Contact us to schedule a consultation and learn more about correcting hooded eyelids with an eyelid lift.