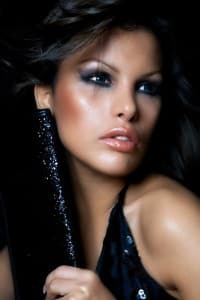 The VariLite Laser is an extremely safe,  state-of-the-art laser system offered at Dr. Eugenie Brunner's Princeton office that benefits patients in several ways. This system uses various wavelengths which can be easily customized to meet the skincare needs of each patient. VariLite Laser treatments are usually performed on the  skin of the neck, face, chest, or hands.
VariLite has been used successfully for various skin conditions, including:
Facial spider veins
Skin discoloration
Skin concerns such as brown spots or freckles caused by overexposure to the sun
Redness caused by the chronic skin condition rosacea
The method and duration of each VariLite laser treatments will depend on the condition that the patient is looking to treat, as well as the size of the area being treated. The doctor will establish an individualized treatment plan to meet the needs of each patient. The procedure can be performed on patients of any skin type or complexion. Typically, three to five laser treatments will be necessary, with the treatments being performed a few weeks apart. Normally, the procedure will take about 30 minutes each time to complete.
Following treatment, some patients may experience some discomfort, as well as mild redness or swelling at the treatment area. Most of the discomfort associated with the procedure is related to the stinging sensation that is commonly associated with the treatment. Fortunately, the redness is temporary and will fade on its own within several hours, while swelling should also subside a few days after treatment. Following this procedure, most patients will be advised to wear sunscreen each day and avoid overexposure to the sun. Overexposing your skin to the sun could result in further skin damage!
Almost anyone who is looking to correct minor skin issues is considered a good candidate for this procedure. VariLite is also a great option for even the busiest of patients, since it requires no downtime, so your normal activities will not be impacted. Following treatment with the VariLite Laser, your skin will look youthful and rejuvenated. To learn more about VariLite Laser Treatment, visit ncbi.nlm.nih.gov
VariLite Laser Treatment in Princeton
If you are interested in VariLite Laser treatments, contact us today to schedule a consultation with Dr. Brunner. Our office is located in Princeton, and you can reach us at 609.921.9497. We look forward to hearing from you!