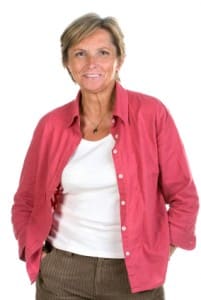 Juvéderm® is a clear gel that's injected into the skin to correct the appearance of age-related cosmetic concerns, like wrinkles and facial folds. It is offered in Dr. Eugenie Brunner's Princeton, NJ office, and it is most commonly used on the face, though it can also be used to add fullness to the lips.
While Juvéderm® remains popular, there are so many other fillers available today. How do you know which one will be right for you? Let's take a closer look at some of the biggest advantages this filler offers.
Top advantages of Juvéderm®
Natural-looking results. Many patients opt for Juvéderm® because it's composed of hyaluronic acid, a natural substance that is found within the body. This eliminates the risk of allergic reaction that may be present in similar fillers. Juvéderm® works to make skin noticeably smoother, and far more youthful-looking. Your skin will look so smooth and natural, no one will even be able to tell you've had a cosmetic treatment!
Longevity. Because of its ability to blend with water in the skin, Juvéderm® injections can last for a very long time. In fact, some patients may even experience results that last for up to a year! Results can last even longer with additional treatments to "fine tune" and maintain your appearance.
Treatment is quick and easy. This is a nonsurgical treatment that can be administered in a doctor's office, so there is no extensive downtime associated with it. Treatment takes just minutes to complete, and no allergy testing is required prior to the injection. Patients can return to their normal activities immediately after treatment, with few risks for side-effects.
Personalized treatment. Juvéderm® is highly versatile procedure and its treatments are highly customizable. Doctors will help you establish a treatment plan that will meet your specific needs, whether you are looking to treat deep facial folds, wrinkles, or to add volume to your lips.
Juvéderm may not be right for everyone. Patients who have severe skin diseases, or who are under the age of 18, are generally not considered good candidates for this treatment. To learn more about Juvederm, visit fda.gov
Juvéderm® Treatment in Princeton
If you are interested in Juvéderm®, contact us today to schedule a consultation with Dr. Brunner. Our office is located in Princeton, and you can reach us at 609.921.9497. We look forward to hearing from you!