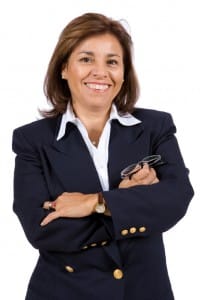 No matter what your age, you should be able to feel confident about your appearance. However, noticeable signs of aging such as unwanted wrinkles or crow's feet can often make feeling confident seem impossible! Fortunately, there are many options available for patients who wish to look younger, without any invasive surgery or procedures.
One of the most popular non-invasive procedures today is Dysport®. Similar to BOTOX® Cosmetic, Dysport® is extremely effective for treating unwanted wrinkles and facial lines. Here are some important things to know about this injectable, so you can decide if it's right for you!
Dysport® is FDA-approved. Dysport® is composed of the same toxins as BOTOX®. It has been used successfully for several years in the country, and is primarily used to "smooth away" wrinkles and facial lines on adult men and women. Patients who have received Dysport injections love their results, and some patients have even reported that an injection of Dysport® lasts longer than BOTOX®! However, results usually vary.
Dysport® can be used in several ways. Dysport® is a true multitasking filler! In addition to wrinkles, it also treats frown lines, forehead lines, crow's feet, lines around the mouth, and both vertical and horizontal lines on the neck. In addition, it is used to treat excessive sweating on the hands or underarms.
Dysport® can be combined with other cosmetic procedures. Dysport® injections can be performed on their own, or with additional procedures to completely enhance your overall results! These injections can be combined with other procedures, such as  chemical peels, laser facials, or other fillers such as Restylane®, Radiesse®, or Juvederm®.
Dysport® injections are time-effective. No time for an invasive, youth-restoring procedure? No problem! With Dysport® injections, downtime is eliminated, as are serious side-effects. These injections take just minutes to complete, under the care of Dr. Brunner, who uses a very precise injection technique, the upper and lower face, as well as the neck area, can look much more youthful in no time at all!
Dysport®Treatment in Princeton, NJ
If you're ready to explore Dysport® injections, contact Dr. Brunner today.  Our offices are located in Princeton, and you can reach us directly at (609) 921-9497.  We look forward to hearing from you!