Thermage in Princeton, NJ
Time, environmental influences, and genetics often can contribute to a number of symptoms, including skin inelasticity and fine lines. Many patients who are dissatisfied with their appearance due to these common signs of aging hesitate to undergo surgical procedures; however, they may still desire the smooth, well-defined contours of their youth. Dr. Eugenie Brunner, a top facial plastic surgeon and laser expert in Princeton, NJ, offers non-surgical Thermage treatments for instances of mild skin laxity and wrinkles. Thermage is a state-of-the-art technology that can help tighten skin, reduce the appearance of creases, and enhance definition on both the face and body. The minimally-invasive technique heats the deeper layers of the skin and delivers radiofrequency energy into the targeted area. This combined approach, using radiofrequency and heat, has a two-fold effect: the heat causes the collagen to contract, firming the skin, and the energy stimulates new collagen production for gradual improvement in vibrancy and youthfulness.
Thermage is most commonly used on the face, neck, and eye areas, but the device also can be beneficial for areas of the body, such as the abdomen, arms, and thighs. Dr. Brunner will be happy to develop a customized treatment plan during the initial consultation that addresses patient concerns at our Princeton, NJ office. Though the device utilizes heat, the Thermage system includes a cooling mechanism to help protect the upper layers of the skin. Additionally, Dr. Brunner may give medication to relax you during your treatment to further enhance patient comfort. Dr. Brunner may also recommend a convenient nitrous oxide inhalant called Pro-Nox™ to relieve your discomfort during treatment. While individual experiences will vary, most Thermage treatments last between one to two hours. In many cases people feel comfortable returning to normal activities after the procedure, though they should avoid exercise and strenuous movements for approximately 24 hours. Side effects are typically minimal and may include temporary sensitivity or redness in the treated area. To learn more about Thermage skin tightening, visit ncbi.nlm.nih.gov
Thermage Results
Directly following treatment, some patients may see immediate enhancement in the firmness and contour of the skin; however, most improvement will occur gradually over the course of several weeks. Final results for skin tightening can take up to six months to attain.
Schedule a Thermage Skin Tightening Consultation in Princeton, NJ Today!
To learn more about Thermage skin tightening, contact us to find out if Thermage is the right treatment for you.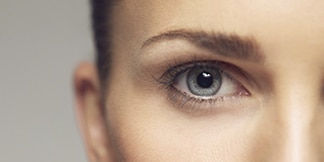 An eyelid lift or blepharoplasty can correct these issues and remove the puffiness and bags under the eyes that make you look worn and tired.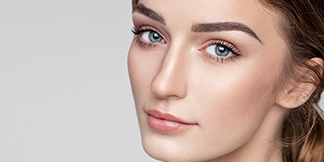 A facelift can "turn back the clock" and restore the youthful appearance that reflects the way you feel by removing excess skin and tightening sagging tissue.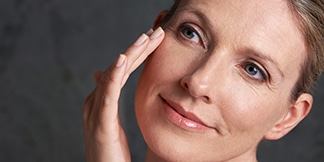 The Fraxel Re:pair laser is a non-surgical enhancement that is the premier fractional ablative CO2 laser designed for treatment of wrinkles, sun damaged skin, texture irregularities, acne scarring, brown spots due to sun exposure and aging, and generalized redness.
Regional & National Awards