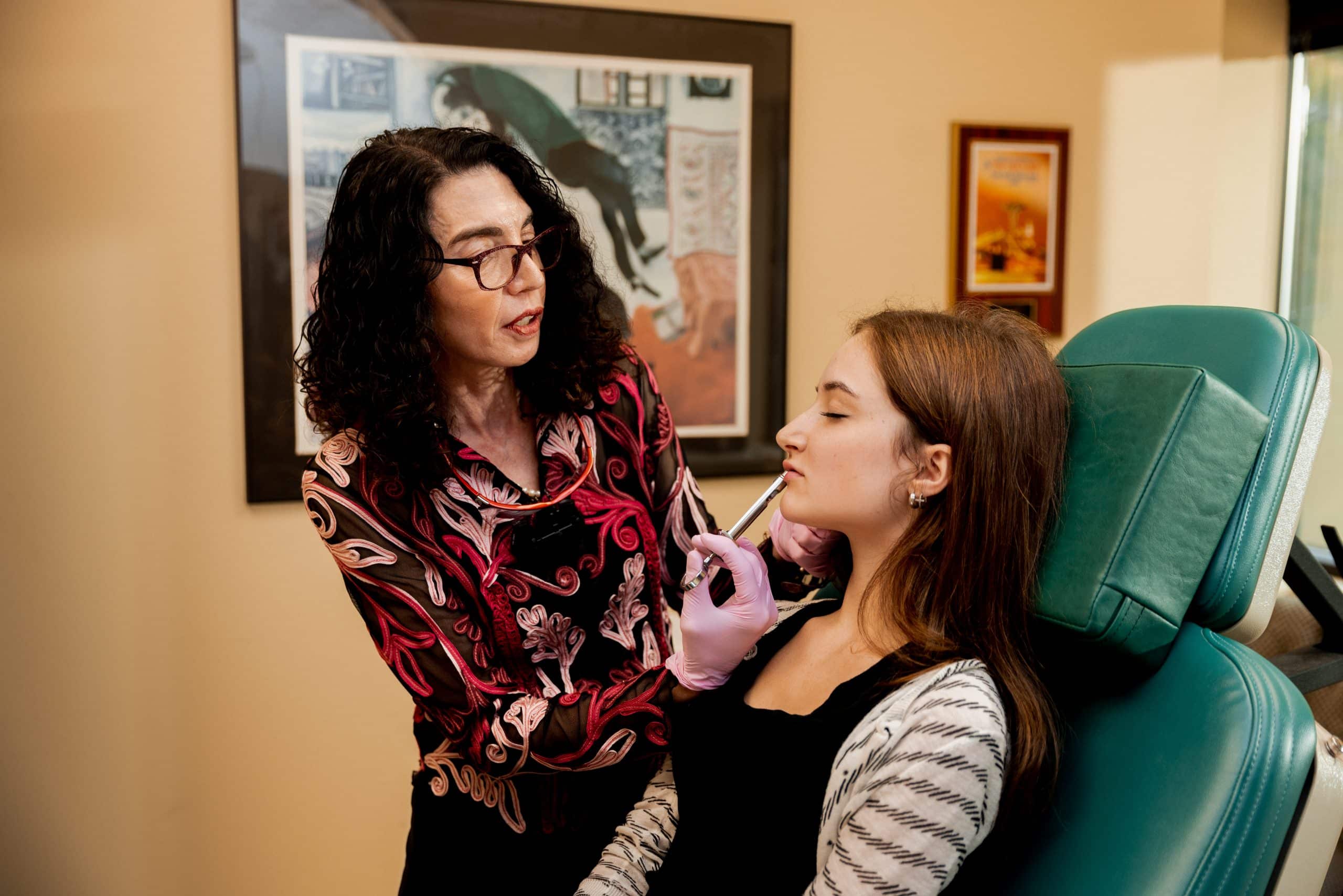 Versa
Versa by Revanesse® is a hyaluronic acid dermal filler designed to correct moderate to severe lines and wrinkles and plump up the lips. Versa offers another option to our Princeton, NJ, patients wishing to turn back the clock with quick treatments that do not require anesthesia or downtime afterward. 
What is Versa?
Most patients who've included injectables to their beauty regimen are most likely familiar with popular dermal fillers such as Juvéderm®, Restylane®, Sculptra®, and Radiesse®, but one filler you may not have heard of (that's just as worthy of being added to your anti-aging arsenal) is Versa. Manufactured by Revanesse®, Versa is a multi-purpose hyaluronic acid (HA) dermal filler developed to smooth fine lines and wrinkles, enhance facial volume and contour lips.
Dr. Eugenie Brunner, our double board-certified facial plastic surgeon, offers a comprehensive array of dermal filler treatments, including Versa, that are designed to reduce signs of aging, add volume to facial features, and rejuvenate the skin. She provides patients with customized cosmetic treatment plans that address each of their unique goals for the best possible results.
The Versa Consultation
During your consultation, Dr. Brunner will discuss your aesthetic goals with you and talk you through the procedure, especially if it's your first injectable treatment. She will also ask questions about your general health and any underlying medical conditions. This is also a good opportunity for you to ask all the questions you may have or bring up any concerns about the procedure.
Dr. Brunner will evaluate your skin and facial features, including overall facial anatomy, skin type, depth and extent of lines, wrinkles, skin laxity, and volume loss. Everyone's face is different, which is why she designs customized treatment plans unique to each patient. Along with advanced technology, her minimally invasive techniques, and a keen artistic eye, she can help her patients achieve the most beautiful, natural-looking results possible.
Your Versa Procedure
Treatment at our Princeton medical spa is highly refined and usually takes less than an hour, although procedure time largely depends on the extent of your treatment and the number of injections you receive. Dr. Brunner performs injectable treatments with expert technique using ultrafine needles to minimize pain and discomfort. She will carefully and strategically administer Versa into the area/s of concern. Versa also has the added benefit of lidocaine which works as a local anesthetic to reduce pain and to ensure a more comfortable experience. 
In some cases, Dr. Brunner might recommend combining your Versa treatment with another type of dermal filler or a neuromodulator like Botox® or Dysport®. By combining injectables, she can address multiple concerns and enhance each product's results, providing a non-surgical alternative to a facelift.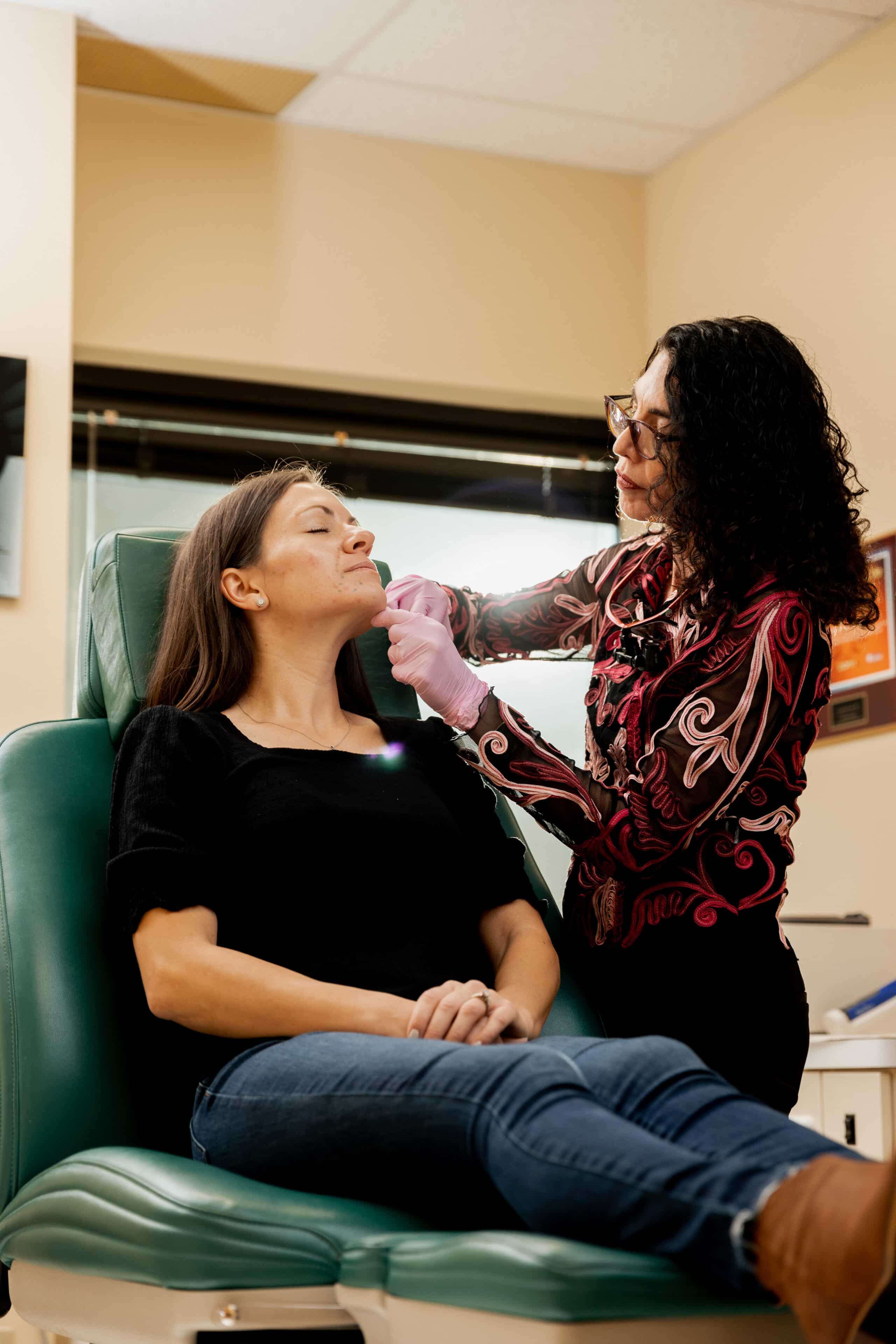 After Your Versa Treatment
There is little to no downtime involved in Versa injections and after your procedure, you can immediately return to your normal routine. Any side effects are typically mild and limited to the treatment site. These include swelling, bruising, soreness, tenderness, redness, and itching. However, most side effects should dissipate within a matter of hours or up to a day or two and shouldn't disrupt your normal activities. 
Results from Versa
You can expect restoration of lost fat volume, softening of creases caused by facial folds, and enhanced facial contours. The results are temporary, but thanks to Versa's proprietary manufacturing process, the injections last longer than other dermal fillers. You can expect immediate anti-aging results that last for 8 months, and even up to a full year in some patients. We recommend follow-up treatments to maintain optimal results. More importantly, because of Versa's unique molecular formula (it has a tiny, spherical structure), it yields smoother and very natural-looking results.
What areas can Versa treat?
Similar to other HA dermal fillers, Versa's common treatment areas are:
Nasolabial folds

(deep lines or wrinkles that form from the bottom of the nose to the corners of the mouth)

Tear troughs

Cheeks 

Lips and

wrinkles around the mouth
How long does the treatment take?
Versa's treatment process is quick and efficient. Dr. Brunner can perform the injectable treatment in under an hour. Procedure time will depend on the extent of your treatment and the number of injections you need.
Do Versa injections hurt?
Versa's high viscosity allows Dr. Brunner to inject it using a very fine needle, resulting in less disruption to the face. Furthermore, Versa has the added benefit of lidocaine which works as a local anesthetic to reduce pain and to ensure a more comfortable experience. To make this treatment as comfortable as possible, we can also apply a topical numbing agent to the skin before treatment.
How soon will I see results?
You will see improvement in the skin's smoothness, plus fullness and definition on your cheeks immediately following your treatment. Versa has been shown to produce 24% less swelling than competing fillers, so you may experience only very mild bruising and swelling around the injection sites, and these should resolve shortly after treatment. 
How long will the effects last?
Versa uses premium quality HA and has a higher molecular weight compared to other HA fillers, allowing it to break down more slowly over time, which means longer-lasting results. Versa dermal fillers can last for 8 months, and even up to a full year in some patients. 
Is Versa the right choice for me?
Versa treatments are ideal for patients who want to correct moderate to severe lines, wrinkles, and folds or would like to plump up their deflated lips. Patients who are generally healthy with realistic expectations are encouraged to come to our Princeton, NJ office for a consultation to find out if they can benefit from a Versa treatment. 
Rejuvenate Your Skin With Versa Injections From Our Medical Spa
At our Princeton, NJ medical spa, Dr. Brunner is happy to include this dermal filler in our already robust roster of injectable treatments. With Versa, Dr. Brunner has yet another anti-aging tool for personalizing your treatment and enhancing your results. We look forward to helping you look youthful and radiant while preserving your natural beauty. To learn more about Versa and our other services, contact us to schedule a consultation with Dr. Brunner.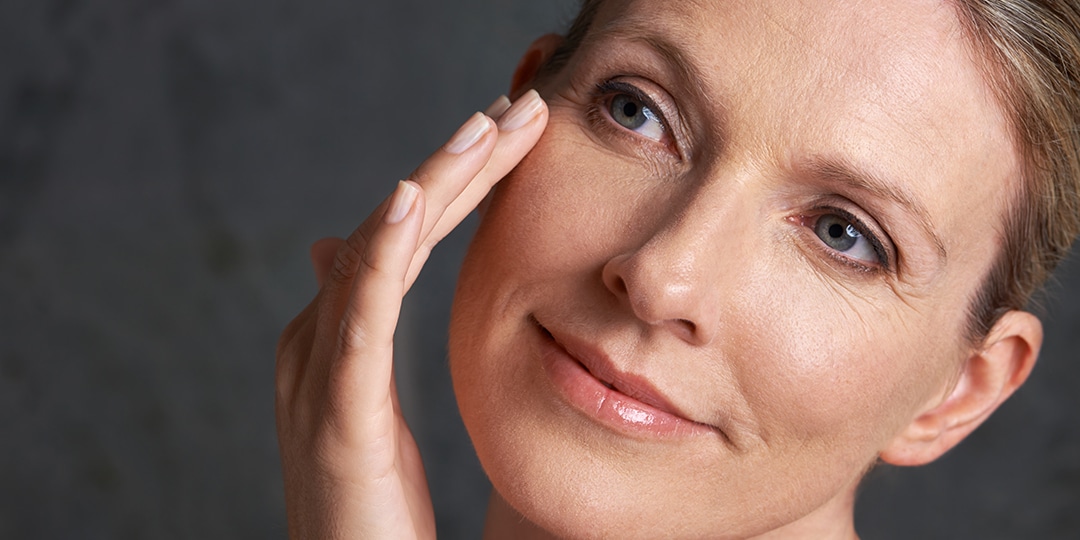 Dermal fillers and cosmetic injectables offer a way to soften the appearance of a wide range of concerns with typically quick results and minimal downtime.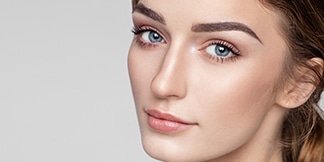 The Fraxel Re:pair laser is a non-surgical enhancement that is the premier fractional ablative CO2 laser designed for treatment of wrinkles, sun damaged skin, texture irregularities, acne scarring, brown spots due to sun exposure and aging, and generalized redness.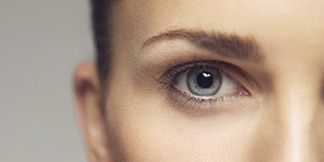 Botox® Cosmetic is a non-invasive injectable treatment designed to weaken the muscles that contribute to frown lines, deep forehead wrinkles, crow's feet, and platysmal bands along the neck. 
Regional & National Awards